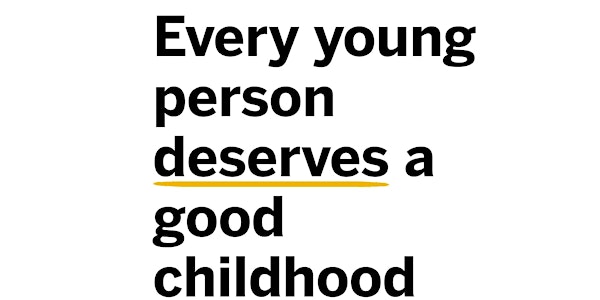 The Good Childhood Report Briefing Chelmsford
The Children's Society is excited to invite you to our Good Childhood Report 2022 Briefing
When and where
Location
Chapter House Cathedral Walk Chelmsford CM1 1NX United Kingdom
About this event
To celebrate this year's launch of our sector-leading Good Childhood Report, we're holding a special briefing led by members of our policy team and a panel of young people.
Our Good Childhood Report 2022 shows that modern life continues to erode the happiness of young people. Dissatisfied with school, friendships and how they look, children deserve drastic change.
Join us to hear from young people and our expert panel to learn how, as professionals and leaders, we can work together to overturn the damaging decline in young people's well-being.
We'd love for you to join us at one of our 9 regional briefings:
22nd September London - https://thegoodchildhoodreportbriefings2022-london.eventbrite.com
27th September Exeter - https://thegoodchildhoodreportbriefings2022-exeter.eventbrite.com
28th September Nottingham - https://thegoodchildhoodreportbriefing2022-nottingham.eventbrite.com
29th September Chelmsford - https://thegoodchildhoodreportbriefings2022-chelmsford.eventbrite.com
29th September Cheshire - https://thegoodchildhoodreportbriefings2022-chester.eventbrite.com
4th October Winchester - https://thegoodchildhoodreportbriefings2022-winchester.eventbrite.com
5th October Bradford - https://thegoodchildhoodreportbriefings2022-bradford.eventbrite.com
6th October Birmingham - https://thegoodchildhoodreportbriefings2022-birmingham.eventbrite.com
11th October Newcastle - https://thegoodchildhoodreportbriefings2022newcastle.eventbrite.com