It's the moment you've been waiting for - the return of The Good Business Club in-person networking event...
About this event
...and this time, we are popping up across the UK!
The last 18 months have shown us that we can do business online but it also highlighted the impact of in-person exchanges and the power of local business communities.
We are hosting the first in-person networking event since March 2020 to reconnect the impact-led and purpose-driven businesses and with the support of members of The Club we are coming to life in across the UK
Date: Thursday, 27 January 2022
Time: 6pm - 8:00pm BST
Tickets: Discounted tickets for members of The Club, everyone welcome
What to expect
"The RECONNECT event provided me with contacts and practical help to understand how my business can do better for the planet. Everyone I connected with was so worthwhile."
A warm welcome and lightly structured networking event to make it easy for you to connect with other like-minded business owners and teams.
If you've attended one of our online or in-person events, you know we are driven to create meaningful spaces that help you get to the crux of what you need so we can get you connected to what will make a difference in developing your business.
You will get a chance to meet lots of businesses within the hour and promise you'll be judging the event not on the amount of business cards you give out but by what actions you're able to take following the event.
"The RECONNECT event made me realise that there's a whole world of amazing people on my doorstep!"
In addition, your ticket:
Includes a drink on arrival
Gives you access to an exclusive goody bag of offers to help you do business differently
Offers the opportunity for you to contribute to the goody bag going out to all attendees
Will have a wider positive impact which we will create together on the night
Covid: We are creating an intimate and safe event, following the guidelines followed by the event space which includes checking temperatures on arrival and an option to wear a mask when moving throughout the building. If you have any concerns, please email hello@thegoodbusinessclub.com and we will send the guidelines to all attendees before arriving to the event.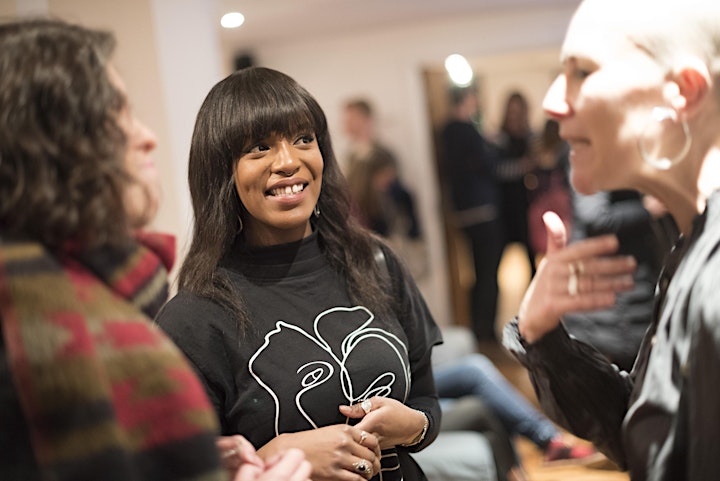 Overview:
6pm - Arrival and refreshments
6.15pm - Introduction from the host
6.30pm - Lightly structured networking (introduced on the night)
7.45pm - Open networking
8pm - Official end but let the conversations continue
Who is it for
Whether you're raising investment to get an idea off the ground or you have been running a team for the last ten years, as long as you share our Good Business Values, you're welcome.
"Attending the RECONNECT event actually encouraged me to do more giving and more sharing to others. I got the chance to talk and understand businesses challenges in-depth, and as well as expanding my own learning, that event gave me the space to identify some long-term goals for my business." - Pritesh Parmar, Founder of Tea and Toast
Who we are
Running a good business is tough, right? That's a given. Doing it on your own, that's a choice. At The Good Business Club we build our businesses by connecting, working and learning together, because collaboration is key to creating a lasting impact.
Host
Antoinette Daniel, Founder of Just Helpers, the friendly and ethical cleaning agency with a big vision.
Antoinette is a former PE teacher, now entrepreneur who is passionate about seeing justice done in all areas of her life. Currently, she is in the process of radically transforming the cleaning industry to enable cleaning colleagues to be paid equitably, working rights and conditions to be more rigorously monitored, laws changed to enable ethical agencies to operate more ably, and clients' homes and offices cleaned to a consistently high standard. In her spare time, she loves walking by the sea or sitting in her favourite chair watching the world go by.
RSVP
To ensure we are hosting a safe event, there are just 30 tickets available for this event.
Members of the Club will get priority to book and we will open up remaining tickets to any other business at a later date.
Join the waiting list to get an update when non-member tickets go live and to register your interest to attend a Reconnect event in another city.
Tickets for this event include one drink on arrival (beer and soft drink options)
Members of the Club = £15 / Non-members = £25
Not a member? Join the Club today and get access to this event as well as others, where members share their knowledge, insights, and experience to help other good businesses to grow.
Organiser of The Good Business Reconnect: LONDON