In-person networking, GBC-style, is BACK and this time we're popping up across the UK!
About this event
The last 18 months have shown us that we can do business online but it also highlighted the impact of in-person exchanges and the power of local business communities.
We are hosting the first in-person networking event since March 2020 to reconnect the impact-led and purpose-driven businesses and with the support of members of The Club we are coming to life in across the UK
Date: Tuesday 30 November
Time: 6pm - 8:00pm BST
Venue: Future Leap Business Hub
Tickets: Discounted tickets for members of The Club, everyone welcome.
What to expect
A warm welcome and lightly structured networking event to make it easy for you to connect with other like-minded business owners and teams.
If you've attended one of our online or in-person events, you know we are driven to create meaningful spaces that help you get to the crux of what you need so we can get you connected to what will make a difference in developing your business.
You will get a chance to meet lots of businesses within the hour and promise you'll be judging the event not on the number of business cards you give out but by what actions you're able to take following the event.
In addition, your ticket:
Includes a drink on arrival
Gives you access to an exclusive goody bag of offers to help you do business differently
Offers the opportunity for you to contribute to the goody bag going out to all attendees
Will have a wider positive impact which we will create together on the night
**Covid**: We are creating an intimate and safe event, following the guidelines followed by the event space at the time the event is being hosted. We are using a traffic light system to allow guests to indicate how they would like to interact with other guests, more of which will be shared with attendees a few days before the event. If you have any concerns, please email hello@thegoodbusinessclub.com and we can run these past you before registering.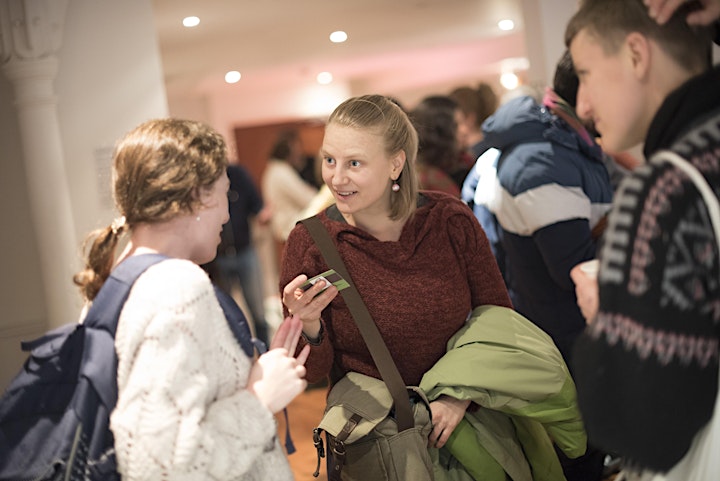 Overview:
6pm - Arrival and refreshments
6.15pm - Introduction from the host
6.30pm - Lightly structured networking (introduced on the night)
7.45pm - Open networking
8pm - Official end but let the conversations continue
Who is it for
Whether you're raising investment to get an idea off the ground or you have been running a team for the last ten years, as long as you share our Good Business Values, you're welcome.
Who we are
Running a good business is tough, right? That's a given. Doing it on your own, that's a choice. At The Good Business Club we build our businesses by connecting, working and learning together, because collaboration is key to creating a lasting impact.
Your Hosts: Nicola Telford
CEO & Co-Founder at Views For Change, a B2B Adtech platform making donations better for business – by harnessing their power as consumer rewards for engagement & activity. Mentor, Mentee & Ambassador for Female Founders & Good Business
RSVP
To ensure we are hosting a safe event, there are just 30 tickets available for this event.
Members of the Club will get priority to book and we will open up remaining tickets to any other business on 20 September.
Join the waiting list to get an update when non-member tickets go live and to register your interest to attend a Reconnect event in another city.
Tickets for this event include one drink on arrival (beer and soft drink options)
Members of the Club = £15 / Non-members = £25
Organiser of The Good Business Reconnect: BRISTOL