Description
Can you imagine not knowing your own identity?
The Good Adoptee is the riveting and outrageous true story of award-winning playwright Suzanne Bachner's search for her birth parents in the face of New York State's sealed records. Once she opens Pandora's Box, can she find a way to integrate her dual identities and still remain the Good Adoptee? Suzanne's play won awards for Best Autobiographical Script and Best Actress for star Anna Bridgforth when it premiered in the United Solo Theatre Festival in New York City. The Good Adoptee was named a Best Play by Indie Theater Now and was included in their Plays and Playwrights 2017 anthology. The show has toured to the London Fringe and been produced in NYC and all over the US including presentations for Adoption Network Cleveland, Concerned United Birthparents (FL), Calo Programs (MO), Adoptive and Foster Family Coalition of New York and Adoption Knowledge Affiliates (Austin, TX). The Good Adoptee raised funds and awareness for Origins Canada, Access Massachusetts and completed a 7-week 9-city Connecticut tour to support the vital legislative efforts of Access Connecticut.

100% of the ticket sales will go to benefit Access Connecticut.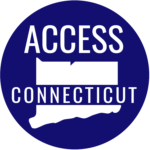 About Access Connecticut
Access Connecticut is a grassroots organization of adoptees, first/birth parents, adoptive parents, adoptive parents and adoption professionals dedicated to restoring the right of every adult adoptee born in Connecticut to access their true, original birth certificate, a right which all non-adopted citizens have under Connecticut law. In 2014, Access Connecticut led lobbying efforts that resulted in legislation allowing access for adoptees whose adoptions were finalized after Oct. 1, 1983. Prior to 1975, all Connecticut-born adoptees had that right. Today, however, that is not the case. Connecticut-born adoptees whose adoptions were finalized before Oct. 1, 1983 are denied access to their biological heritage and medical information -- discriminated against simply because they are adopted. Now the group is working to join the ever-increasing number of states (including Connecticut's New England neighbors of Maine, New Hampshire and Rhode Island) that allow unrestricted access to adult adoptees.
Learn more at: www.AccessConnecticut.org

Raves for The Good Adoptee
"Brava to Suzanne Bachner and The Good Adoptee. Incredible Writing and Performance! A powerful show that the entire world needs to see!"
- Suz Bednarz, writingmywrongs.com

"The Good Adoptee made me laugh and cry. It spoke to my heart. What a powerful piece of work -- the script is tight and packed with emotion, the performance is brilliant and spot on. Perfection!"
- Betsie Norris, Executive Director, Adoption Network Cleveland


"Anna Bridgforth, an actor of enormous intelligence and warmth and intensity, brings Suzanne's own journey to life with energy, vivacity, and empathy...An exciting story that ultimately empowers an audience to set forth on further explorations of every corner of the human experience. Which is, I think, a grand mission indeed."
- Martin Denton, NYTheater Now


"The story is moving and compelling and keeps us interested to the end. With a rich, intelligent script and a sensitive, spirited performance by Anna Bridgforth."
- Bob Criso, Hi! Drama


"Talented actor Anna Bridgforth delivers a stellar performance that grabs the audience's attention and holds it to the end."
- London Free Press