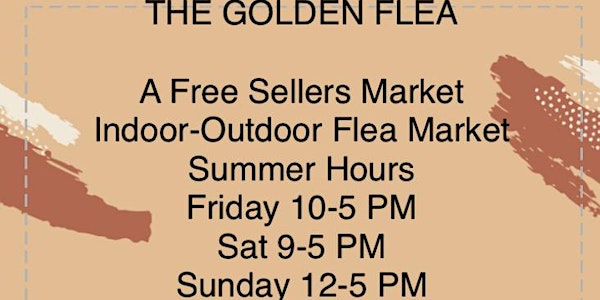 Killeens only indoor/outdoor weekly Sellers market
About this event
The Golden Flea
Killeen's only flea market!
710 E Avenue E, Killeen
Indoor Vendor spaces with electric ⚡️ only $20 each weekend.
Food trucks and food vendors welcomed
Open:
Friday: 10-5
Saturday: 9-5
Sunday: 12-5
Open every weekend until Xmas
The Golden Flea, Killeen's indoor/outdoor flea market!
Vendors please contact me via Facebook messenger, or text 2543838211 to reserve a space. We accept PayPal, Venmo, Cashapp, Zelle… cash and card at the door.
You dont have to be there every day or all hours.
You can sell anything legal.
You can leave your set up if you're paid up for the following weekend.