The Golden Apple Brunch Teachers Appreciation Ceremony
Actions and Detail Panel
The Golden Apple Brunch Teachers Appreciation Ceremony
Sat, April 29, 2017, 12:00 PM – 4:00 PM EDT
Description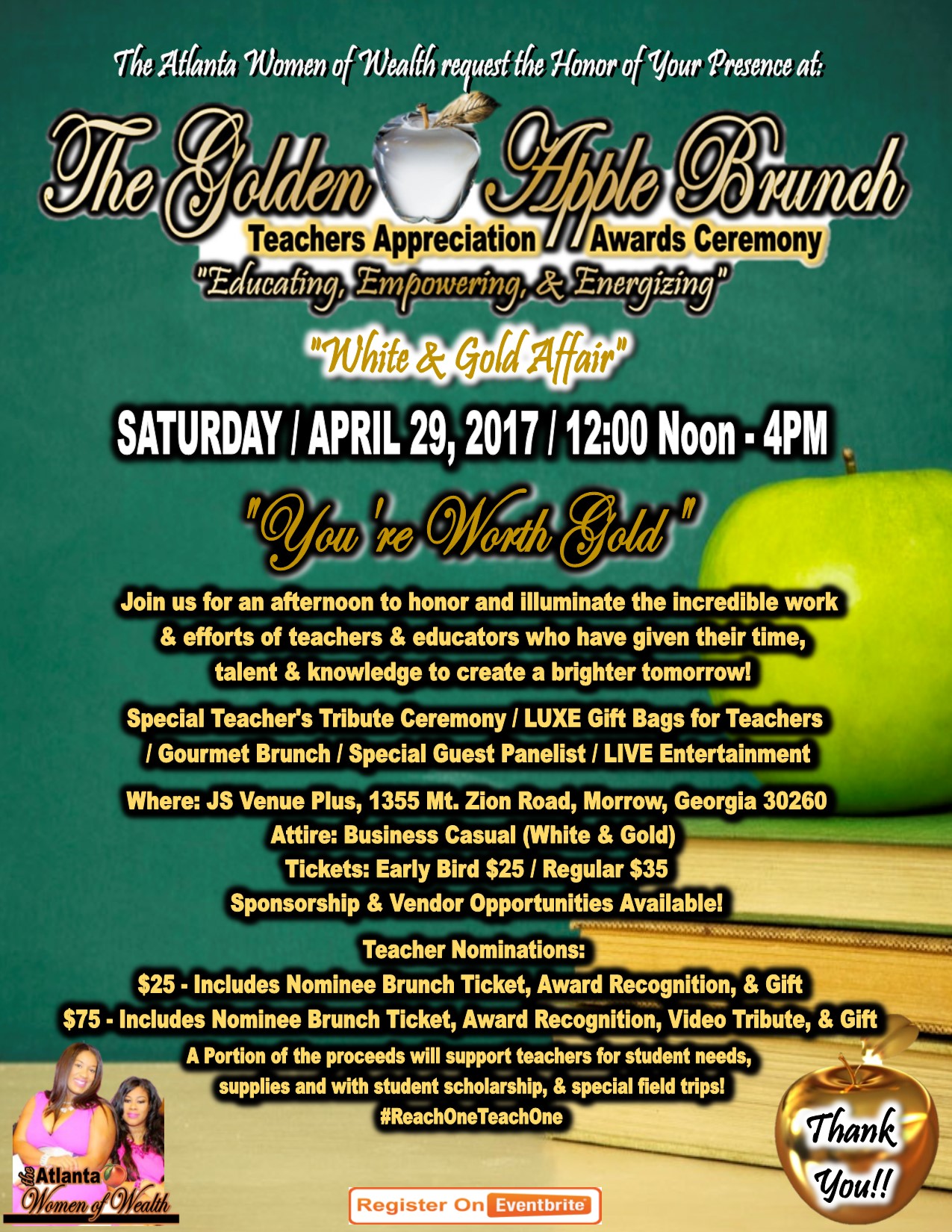 We all remember that favorite math or reading teacher, coach or music instructor whose enthusiasm have inspired us to try that much harder to achieve our dreams. Teachers live and breathe education everyday so that our children can walk away smarter, more confident and better prepared for the future.
As a community organization, The Atlanta Women of Wealth felt that excellent teachers do not receive the adequate recognition for their contributions to building a stronger and better educated community. We have created a community based program that recognizes, awards, and honors outstanding teachers to receive prestigious recognition. Our mission with this event is to empower, energize, and supports teachers who's making a BIG impact in the futures within local communities by giving their time, talents and knowledge to create a brighter tomorrow.
We're indebted to these teachers and we believe they deserve our gratitude. We are inspired by their great work and tireless dedication we created "Thank a Teacher" & Give a Teacher an Apple by recognizing your favorite teacher. The Atlanta women of Wealth believes that thanking teachers is more than about just showing our appreciation, it's also about giving them the ability to make a BIG impact in their classrooms and community.
Join us for an afternoon to honor and illuminate the incredible work & efforts of teachers and educators!!!
Portions of the proceeds raised goes for teacher & student scholarships for student needs in the classroom and additional books and supplies along with student scholarships for field trips and special needs for students!!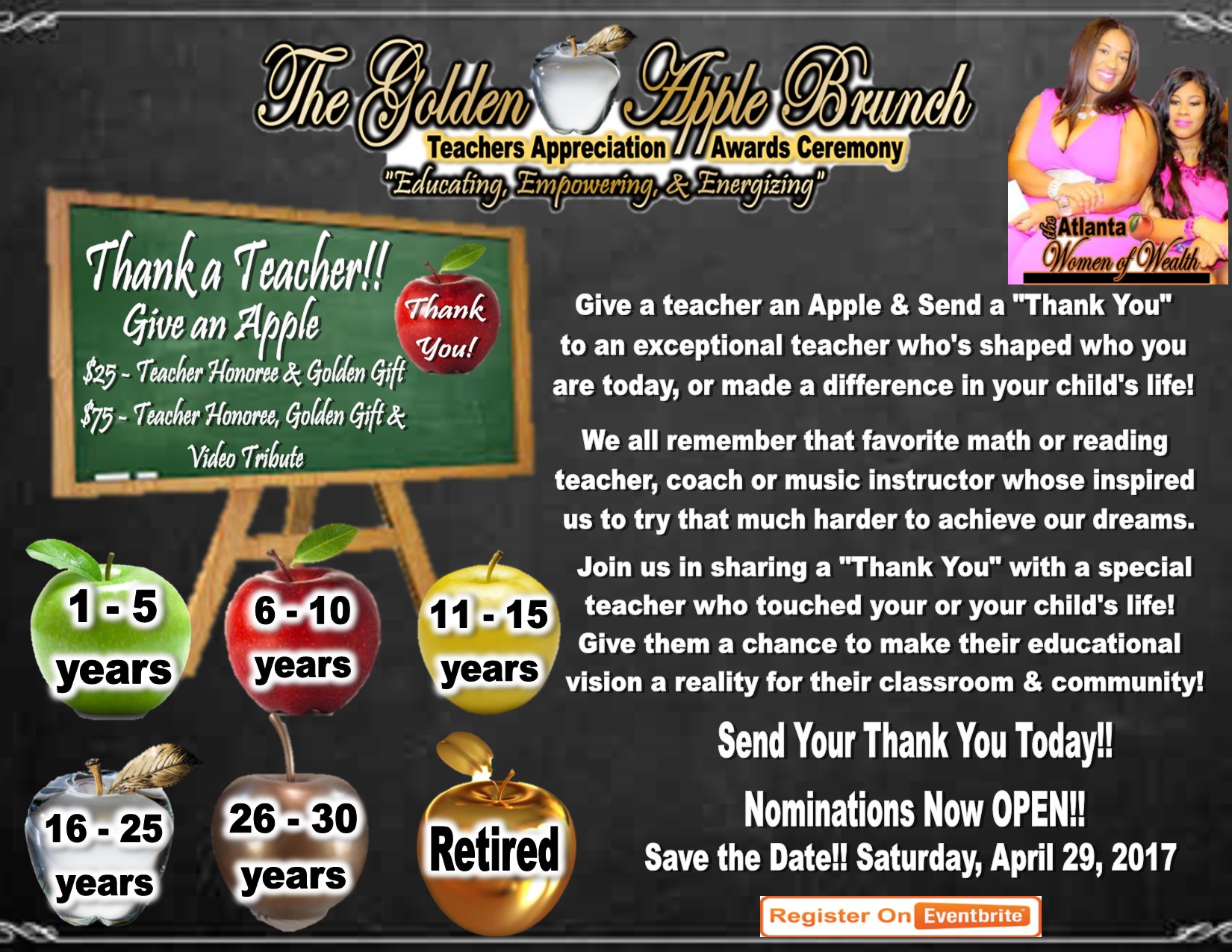 Join us in sharing a special "Thank You" by Giving them a Apple to a special teacher who have touched your life and give them the chance to make their educational vision a reality for their classroom and community. Click the link below to submitt your favorite teacher!!
https://www.cognitoforms.com/TheAtlantaWomenOfWealth1/GiveAnAppleThankATeacher