Description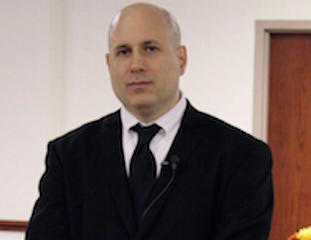 Adam Blai
Adam is an auxiliary member of the International Association of Exorcists based in Rome.
Over the last decade Adam has helped educate priests on exorcism at national conferences, seminars, and through consultation on many cases in a number of dioceses. He has assisted at many dozens of solemn exorcisms, house exorcisms, and resolutions of hauntings. In addition to Church cases he reaches out to educate people on the current paranormal craze, the dangers therein, and more ethical ways to resolve hauntings. He has put together a pastoral manual for priests on exorcism and resolving human spirit hauntings.
He has a Masters in adult clinical psychology from Penn State and is completing a dissertation (ABD) for his Ph.D. His professional life has been spent working in the Pennsylvania State prison system as a Psychological Services Specialist where he has done hundreds of psychological evaluations for the parole process and worked with the full range of mental illness and human evil.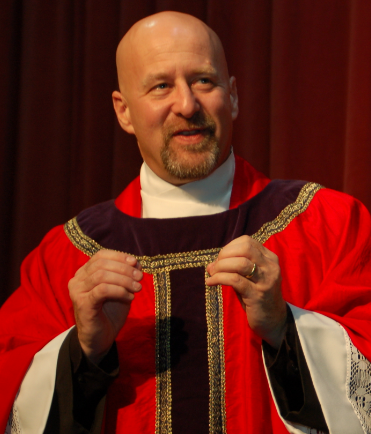 Fr. Longenecker was brought up in an Evangelical home in Pennsylvania. After graduating from Bob Jones University here in Greenville with a degree in Speech and English, he went to study theology at Oxford University. He was eventually ordained as an Anglican priest and served as a curate, a school chaplain in Cambridge and a country parson on the Isle of Wight.
Realizing that he and the Anglican Church were on divergent paths, in 1995 Fr. Dwight and his family were received into the Catholic Church.
Fr. Dwight spent the next ten years working as a freelance Catholic writer, contributing to over twenty-five magazines, papers and journals in Britain, Ireland and the USA. He has also written fifteen books and booklets on the Catholic faith.

In 2006 Fr. Dwight accepted a post as Chaplain to St. Joseph's Catholic School in Greenville, South Carolina. This brought him and his family back, not only to his hometown, but also to the American Bible belt, and hometown of Bob Jones University.
At St. Mary's Church in Greenville in December 2006 he was ordained as a Catholic priest under the special pastoral provision for married former Anglican clergy. He now serves as pastor of Our Lady of the Rosary parish.
He's married to Alison. They have four children, named Benedict, Madeleine, Theodore and Elias. They live in Greenville, South Carolina with a black Labrador named Anna, a chocolate Lab named Felicity, a cat named James and various other pets.