Description
The GODDESS Weekly Planner That You CAN'T LIVE WITHOUT!
Join us as Judy shares her productivity planning system with you, to bring more purpose, focus and meaning into your life!
Bring with you your ONE BIG GOAL that excites you the most, so we can create some priorities & plan your week like a Warrior Goddess.
Everyone who attends will receive one of Judy's GORGEOUS custom designed Productivity Goddess Weekly Planners, for FREE! The perfect start to your week, to your new commitment to your purpose and to igniting your Inner Goddess. Bring pens, pencils & markers because we'll be adding color to your life LIKE NEVER BEFORE!
Invite your girlfriend's & in exchange for the FREE attendance, consider supporting the coffee shop by purchasing some food or a drink.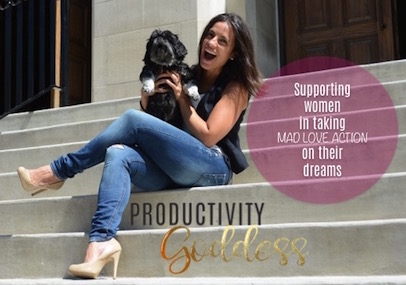 Judy is a certified Coach & Practitioner of NLP (Neuro Linguistic Programming) and Time Line Therapy™. Entrepreneur and business owner, Judy has become inspired by how she can help & serve others on a larger scale. Her purpose and life intention is to empower others, globally, to become enlightened and alive through entrepreneurship and spiritual awakening.
xo
ps. Starts at 6:30 sharp!