The Goddess' Secrets for Unconditional Joy - Women's Circle
Event Information
Location
Ojas Yoga Center
707 El Cerrito Plaza
El Cerrito, CA 94530
Description
Friday, Oct 4th
The Goddess' Secrets for Unconditional Joy

Amanda Elo'esh - Urbindigenous Priestess, Joy Alchemist & Founder of the Living Wisdom School
We'll tune into the wisdom of the Divine Feminine, and uncover and explore Her secrets for accessing unconditional joy.
You'll experience and take home simple, please-her-full practices to invite more joy into your life as an embodiment of the goddess.
---
What to Bring

* Attire — "Goddess Casual" or yoga casual - flowing, comfortable.
*
Large Candle
— preferably a "glass jar" candle which can burn for several days. The best place to get glass jar candles is at Mi Ranchito Market (bet. Addison St & University Ave) in Berkeley.
* Altar item(s) — you may take these home with you again after our gathering, or leave them for future circles.
* Journal and pen.
Each monthly circle we enjoy,
Earth-based and spiritually founded rituals and practices; heart and body-based experiential processes for our re-alignment with Higher Purpose, and embodiment of Higher Self.
Movement or breath meditations to clear the undesired, and call in the Desired.
Candle invocation ritual to ground in and set our Monthly Vow, commitment, or intention (remember to bring a large candle for this)
Self discovery in the powerful cauldron of women
May this gathering open us as sisters, so that we are emotionally and spiritually available and clear.

May we engage in this monthly gathering to honor, respect, and remain open to divine information.

May this circle give us wise shoulders to lean on. May our wisdom profoundly benefit one another.
Location
Limited to 20 women, these deep dive, intimate sister circles meet at woman-owned Ojas Yoga Center (upstairs to Trader Joe's) at the El Cerrito Plaza shopping center.
Plenty of free and easy parking.
5min walk from the El Cerrito Plaza BART station
Address and location directions emailed to you upon registration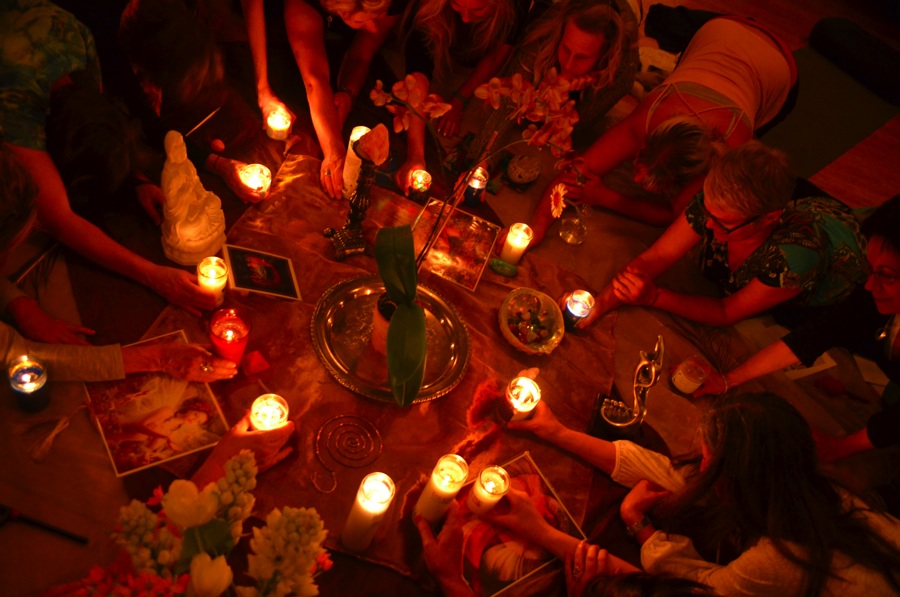 Date and time
Location
Ojas Yoga Center
707 El Cerrito Plaza
El Cerrito, CA 94530
Organizer of The Goddess' Secrets for Unconditional Joy - Women's Circle
Enjoy the radiance of women from many communities gathering together to laugh, celebrate, connect and have fun every month! — Prepare to inspire, and be inspired! — Boost your vision and create alliances. For FEM Talks it's all about the ripple effect; creating waves of practical change by connecting local women leaders. Let's link up to unleash our gifts!
* Uur tickets are 100% tax deductible for business owners. *