About this Event
The Go Rounds
The Go Rounds have used Psychedelic Americana Pop, Twang-Rock & Jelly-Roll and [bits of all your favorite bands exploded into rock n roll confetti] as placeholders intending to cast an umbrella over the sprawling landscape of their sound. Fingerpicked hollow body guitar makes space for slashing fuzz tones; down tempo, introspective ambiance opens into synth-led dance pop; spellbinding vocals weave a silver cord through this field of lush textures and intricate arrangements — a variegated sonic voyage that changes and returns like the seasons, flourishing and weathering the Beauty and the Fury. The result is an experience that is at once accessible, engaging, evocative and surprising– the comfort of a sedan and the exhilaration of driving fast on a loose gravel road.
Their latest record, "Whatever You May Be, released last November in Mexico and officially being released in the United States on April 5, is the ideal Zen-like combination of meditation and unpredictability. Just as each song could suggest four different genres, the Kalamazoo band sounds as though its excavated a certain serenity by continuing to dig." The the songs are "a lush and swooning composite of spacious drifters, aerobic kickers and some cavernous sonic curtains to create a multifaceted, ambient art-rock epic." —Jeff Milo, Local Spins Album Reviews
In a recent video premier for the single "Foxtrot", directed by Maren Celest, Go Rounds singer Graham Parsons paints the new record as "an examination of our mirrors — the places, times, and relationships that hold our reflection. A fever dream, sweating out an obsession with romantic partnerships or self-indulgence as means of seeking approval and creating self-worth. A clearing on the horizon." —PopMatters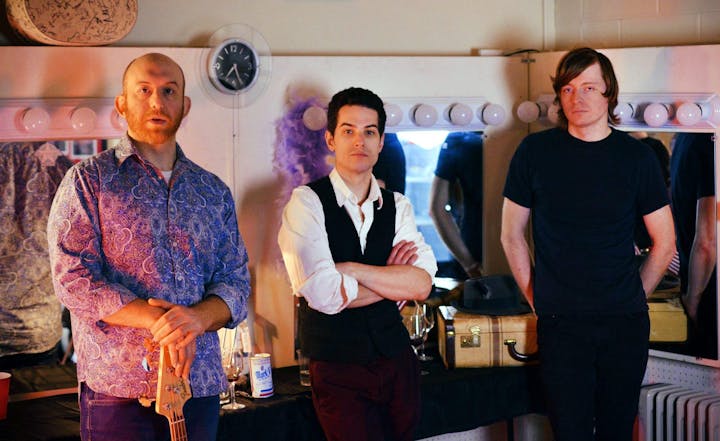 The Right Offs
The Right Offs are a New Haven, CT., USA based rock n' roll trio who consistently channel every ounce of joy, grit, and energy they can muster into their music. Fronted by the soulful and instantly memorable vocals of singer/songwriter/guitarist Maxwell Omer, the band also includes the dynamic rhythm section of Than Rolnick on bass/backing vocals and drummer Bob Rock. Of their live performances the New Haven Independent said "The Right Offs sounded tight, even tighter than the band is on its last release, and more ferocious, raging around the twists and turns in the band's clever, tightly wound material," while the NewHavenMusic blog called one of their shows "one of the most high energy performances at Cafe Nine in recent memory...".
In 2016 The Right Offs self-released their debut album Quiet Down to rave reviews in local press. Chip McCabe's 'The Metal Dad' blog named Quiet Down as the best nonmetal album of 2016, while the 'Twangri-La' blog commented, after a favorable review of the album, "I can only imagine their stage presence." In 2017, NYC's The Deli Magazine named The Right Offs as one of the Best New England Emerging Artists of the year, putting in writing what everyone already knew: The Right Offs were quickly becoming a force to be reckoned with.
And now, with the release of their new three song EP Fire In a Theatre, The Right Offs are ready to begin their next chapter. As the first fruit of a nearly year-long recording process, Fire In a Theatre is a resounding reaffirmation of the band's core strengths as an explosive live band and accomplished songwriting team. In addition, the three songs presented on the EP break new stylistic ground for the group, building upon their garage and blues roots but with newfound confidence, maturity, and focus on songcraft and production. With several new releases planned for 2019, Fire In a Theatre provides an enticing and worthy taste of what is yet to come. True to their name, The Right Offs are poised and energized for what's next and, as a result, right where they belong.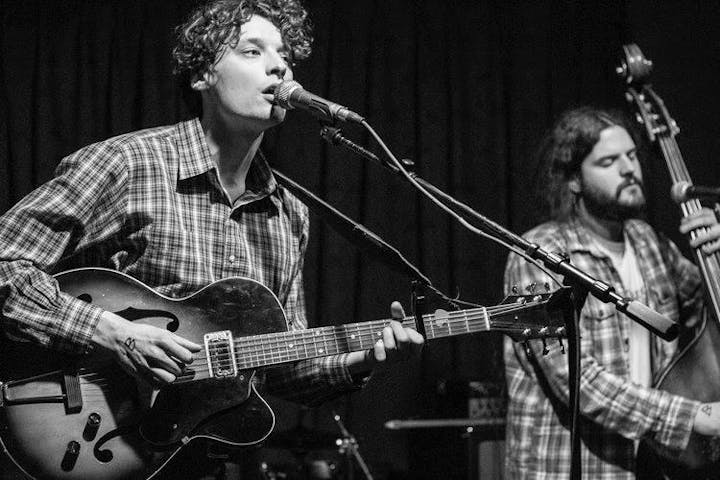 Elison Jackson is a garage-folk-psych-rock band based in Philadelphia, PA, originally from New Haven, CT.
Performers
Date and Time
Location
Refund Policy