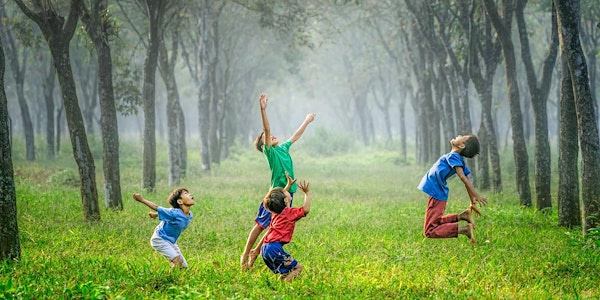 The Global Symposium on Post-Pandemic Play
The Global Symposium on Post-Pandemic Play: How play can help children transition to post-Covid societies
By Sabilah Eboo Alwani, University of Cambridge
About this event
Join us to talk with highly respected global researchers and practitioners in play and learning, and reflect on how we can make play more central to work and research with children as the world begins to emerge from the Covid-19 pandemic.
We are running two sessions to increase access across global time zones
Please select a ticket for Session 1 (9-11 am GMT on Thursday March 3) or Session 2 (8-10pm GMT on Thursday March 3, which is 7-9 am AEDT on Friday March 4)
Click here to convert your time zone to check which session suits you.
**You are welcome to attend both sessions, but this is not required.
--
Close to 1.6 billion children have had their learning disrupted by the impact of the COVID-19 pandemic (UNESCO). In developing countries, an additional 140 million children are now projected to be living with their households below the poverty line. Other estimates show that 1.3 million children have experienced the death of a primary caregiver. Close to half the world's children are still being affected by prolonged school closures.
Harvard's Center on the Developing Child highlights that continued exposure to stress can be harmful in the long-term to children's developmental outcomes. However, the global narrative has almost exclusively focused on 'learning loss'. This narrow framework misses other key developmental concerns.
As global researchers in Education, we recognise that play has a central, important and strategic role in how children can move forward. Play comes naturally to children, and it has been successfully harnessed to help children in schools, through interventions, and even in humanitarian settings. Play is therefore a highly conducive medium to help children cope with the challenges brought about by the pandemic, even as the pandemic itself changes shape and continues.
Hosted by the University of Cambridge Faculty of Education, funded by BAICE, and supported by Cambridge's PEDAL and REAL Centres, UCL, BRAC University, and Early Start, University of Wollongong, this consortium of leading researchers brings you a symposium to discuss how play can be incorporated in global post-COVID work for young children (0-8).