Description
IE Business School is pleased to invite you to The Global Economy: A Pulse Check an exclusive Master Class with IE Business School Vice President of External Relations, Gonzalo Garland.
Following the "Great Recession" the world has been recovering at different speeds. Just when growth seems to be consolidating in most regions, new political changes and tensions are causing uncertainty at a global level. In this Master Class presented by Professor Gonzalo Garland, a top European economist, and IE professor, you will learn and discuss the current state of the economy in different areas of the globe, such as North America, Europe, Japan and the emerging world. Professor Garland will also examine what we can expect to see in terms of fiscal and monetary policies, exchange rate fluctuations, and employment prospects in these regions.
Participation in the event is free of charge, however, possible only upon prior registration. The number of places is limited. Should you have any questions about these events, please do not hesitate to contact us directly.
The event will include a cocktail reception.
Featured Speaker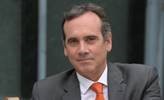 Gonzalo Garland, Vice President of External Relations at IE Business School
Gonzalo Garland is Vice President of External Relations at IE Business School in Madrid, Spain, where he is also a member of the Executive Committee. Prior to this, he was Director General of International Relations, Vice Dean for Faculty, and Director of the Economics Department. He studied economics at Universidad del Pacífico in Lima, Peru, and at the Universities of Stanford and Pennsylvania in the United States. At present, he combines his management responsibilities with teaching courses on managerial economics, country analysis, and economic development.