You are invited you to a virtual conference that aims to CONNECT, CELEBRATE & CHAMPION craftsmanship & artisans.
About this Event
AGAATI's core mission is to be of service to the incredible community of artisans around the world. In order to support them financially, encourage creativity and celebrate their creative heritage, we launched 'The Global Eco-Artisan Awards' . It is an international competition to encourage artisans from around the world to showcase their beautiful pieces of eco-artisanal products.
With the support of esteemed partner organizations we received an amazing response of 406 applications from 58 countries. What more? Close to 80% of our submissions are from women artisans.

The awards has culminated into a conference to take place online on 23 February 2021to bring together thought leaders to empower the global artisan community to thrive.
Mark your calendar for 23 February, 2021 for what will be a truly global conference bringing together artisans, fashion leaders, activists, academia, NGOs, craft councils and media. These experts will share best practices, experiences, collaborations and opportunities for artisans to not only survive this crisis but flourish in the long run. The winners of the competition will also be announced and felicitated during the conference.
Zoom webinar link will be shared 2 days prior to the event via email. Please register to celebrate the amazing artisans. There will also have open Q&A with the panelists.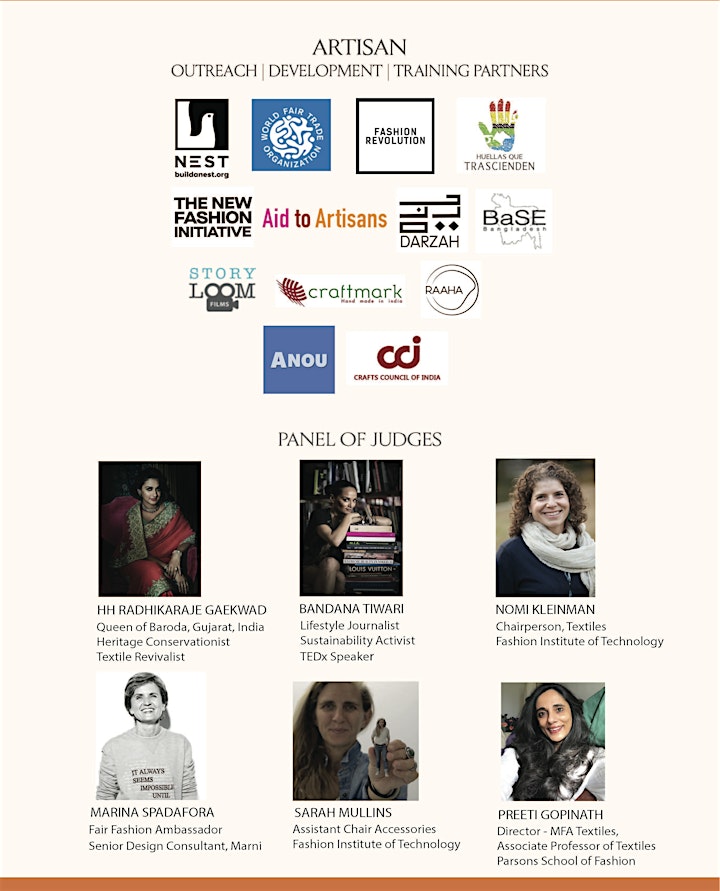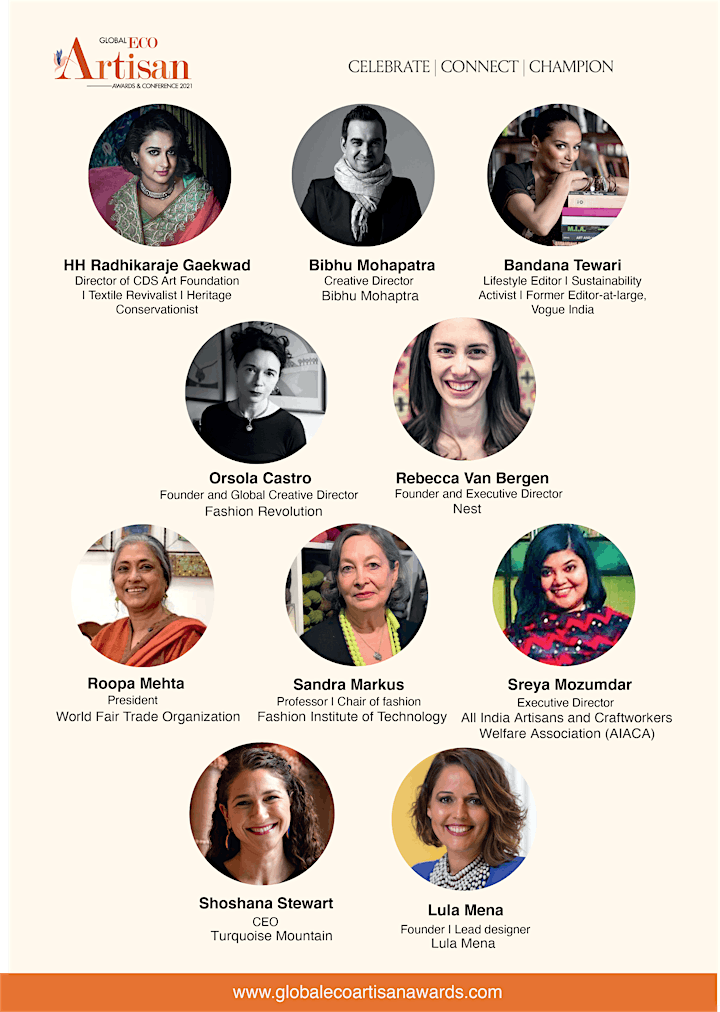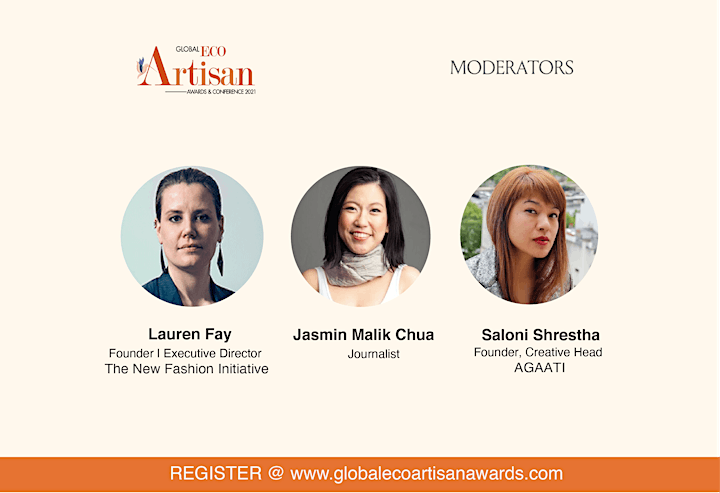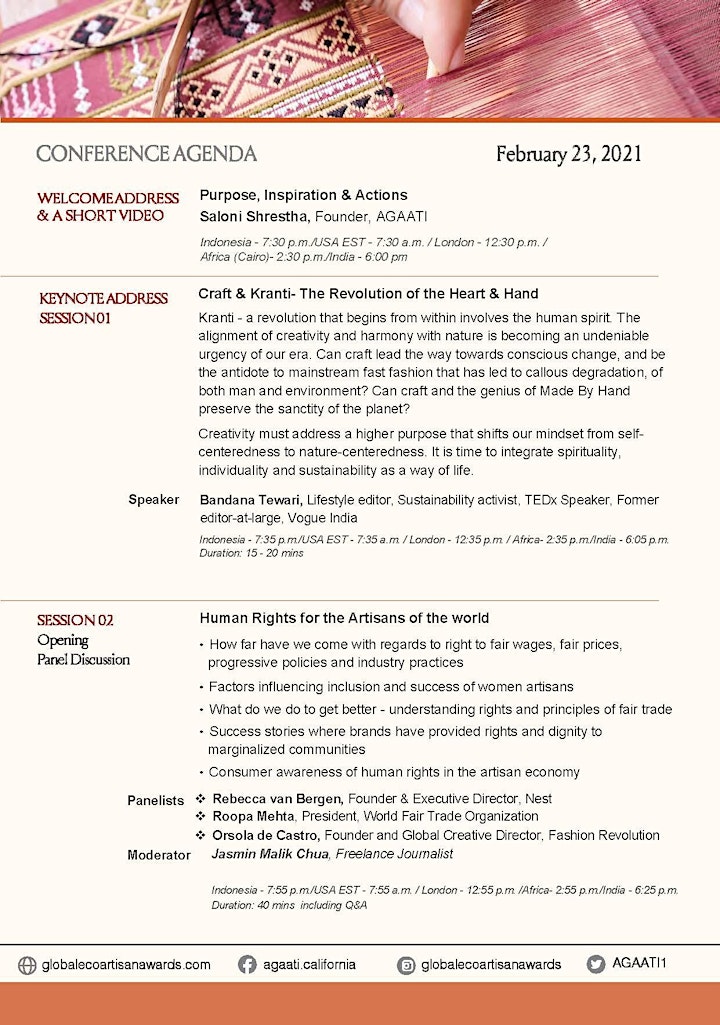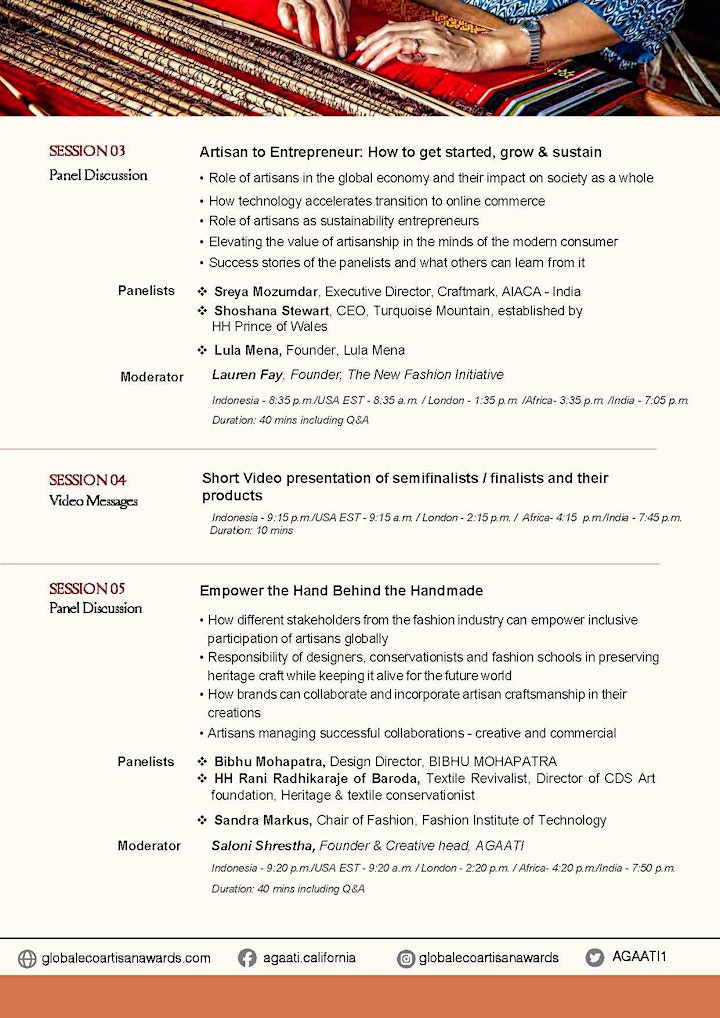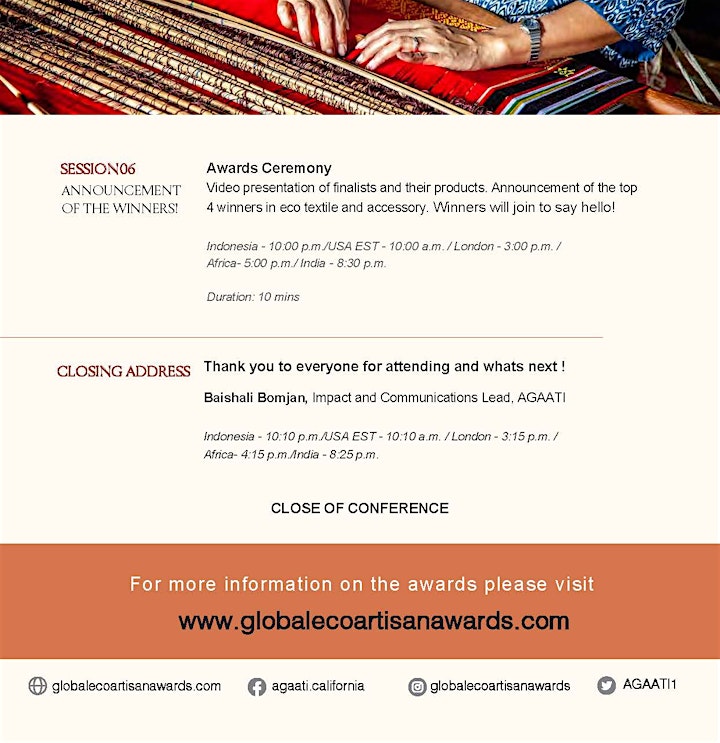 The event does not charge any registration fee. We will appreciate and welcome donation of any amount, no amount is too small. 100% of the donation will be given to the artisan winners as part of their cash prize. The organizer will not retain any amount. If you have any questions please email empoweringartisans@agaati.com
Artisans and makers we do not expect any donation from you, just your attendance as there are important conversations happening that we would love for you to be part of.