Description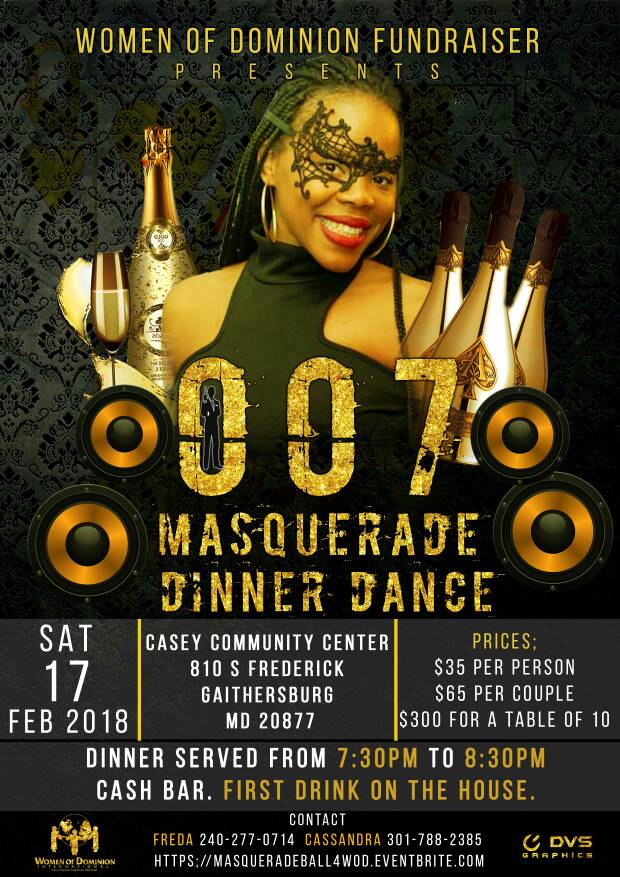 "The name is Bond, James Bond". Shhhh For your eyes only….as requested by her majesty's secret service, your mission is to attend the Glitz & Glamour Dinner Dance for an evening full of elegance and mystery. You only live twice …. so tonight, have your martini shaken, not stirred.
Black tie optional; masks are not, mystery recommended.
•7:00pm - Midnight: Access Granted
•Raffle Prizes
•7:30pm - 8:30pm Dinner Served
Proceeds from the event will benefit the Women of Dominion International 7th annual conference.