Description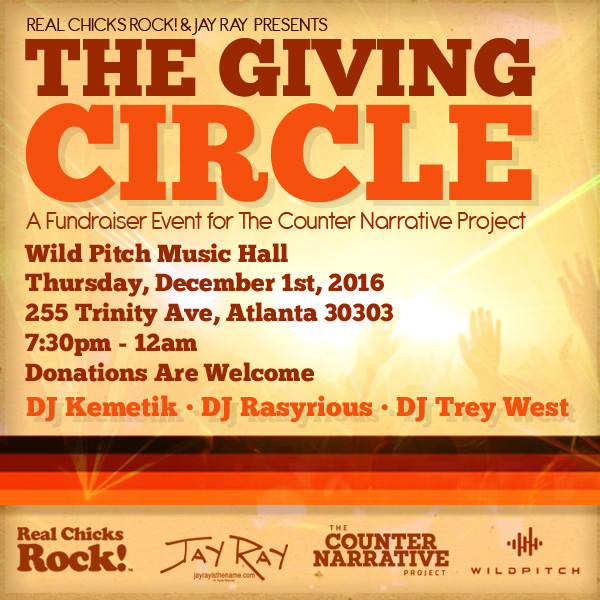 On December 1, 2016, World AIDS Day, Real Chicks Rock! And Jay Ray invite you to a feel-good, dance-fueled celebration and commemoration of the women who have been instrumental in the movement against HIV stigma and discrimination. Counter Narrative Project, Real Chicks Rock! and Jay Ray wants you to come and dance for your Mom, Aunt, Sister, Friend, or any woman who has supported and fought for our rights!
According to a recent study by researchers at the CDC, if current HIV diagnoses rates remain the same, about 1 in 2 black gay and bisexual men will be diagnosed with HIV in their lifetime. The time is now to come together for our community. Let's spend an evening celebrating those people who lift us up and bring us joy!
CNP advocates around issues impacting black gay men, and stands in solidarity with other social justice movements. The organization was recently featured in
Paper Magazine
. Join us to support an organization that exemplifies the 2016 Federal World AIDS Day theme of
Leadership. Commitment. Impact.
Dance the night away and give! Suggested donation is $10 for entry. More is welcomed.
Kemetik
Trey West
For more information on The Counter Narrative Project visit:
Instagram: @thecounternarrative
Facebook: Counter Narrative Project