Description
The Girls Who Mean Business Live Show is a congress of fired up women ready to take over the business space in Africa.
Get Ready Lagos!!!
3 awesome speakers. 2 hosts. 1 stage.
Get ready for the biggest business talk show for women in Lagos!!!
The GWMB show is strictly for business owners or people with business ideas looking to start their businesses in Africa.
Proudly supported by FCMB Hub One, Malimbe Africa and Camera 56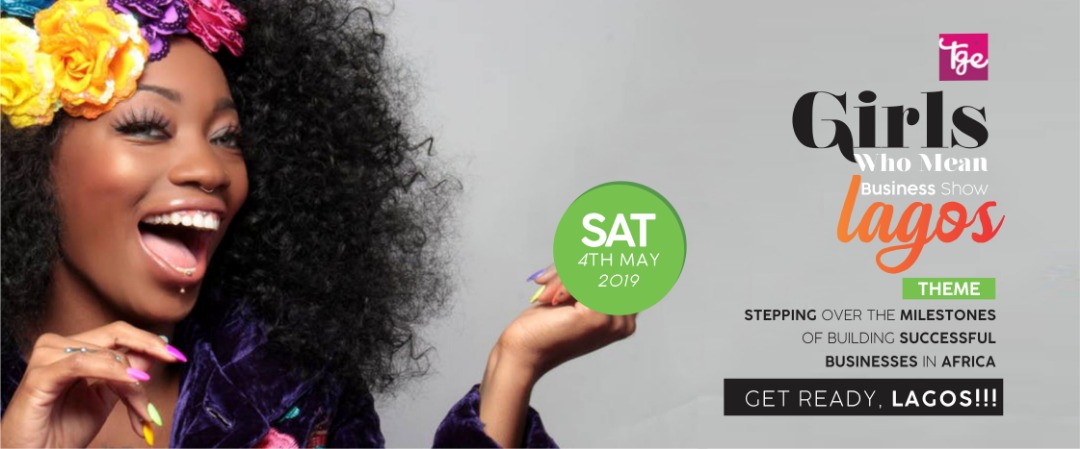 Register Now

On Saturday, 4th of May 2019, The Girl Entrepreneur will be hosting the Maiden Edition of its Live show, Girls who mean business.
The Girls who mean business show is a free meet up event organized specifically for women startup owners who are interested in building lasting, successful businesses in the African Diaspora.
The show is born out of a passion to see more thriving and blossoming businesses being run by African entrepreneurs. We intend to start a revolution that will transform the entire business climate in Africa with a special focus on women.
We believe that time's up for women being known for owning mediocre businesses and we are organizing these series of shows to see to that.
Via this talk show, we intend to fortify attendees with information, opportunities, and ideas to create their dream businesses.
The GWMB show is a learn and share avenue for women to talk, network, pour their hearts out about the challenges they're facing, then, glean practical ideas to scale through the milestones. GWMB is not a one-man show, it is a congress of passionate women gearing towards a revolution in how business is done in Africa.
More Details about the Event
Date: Saturday, 4th May 2019.
Time: 11 am
Theme for Discussion: Stepping Over the Major Milestones of Building Successful Business Ventures in Africa
MEET THE SPEAKERS
Tosin Oshinowo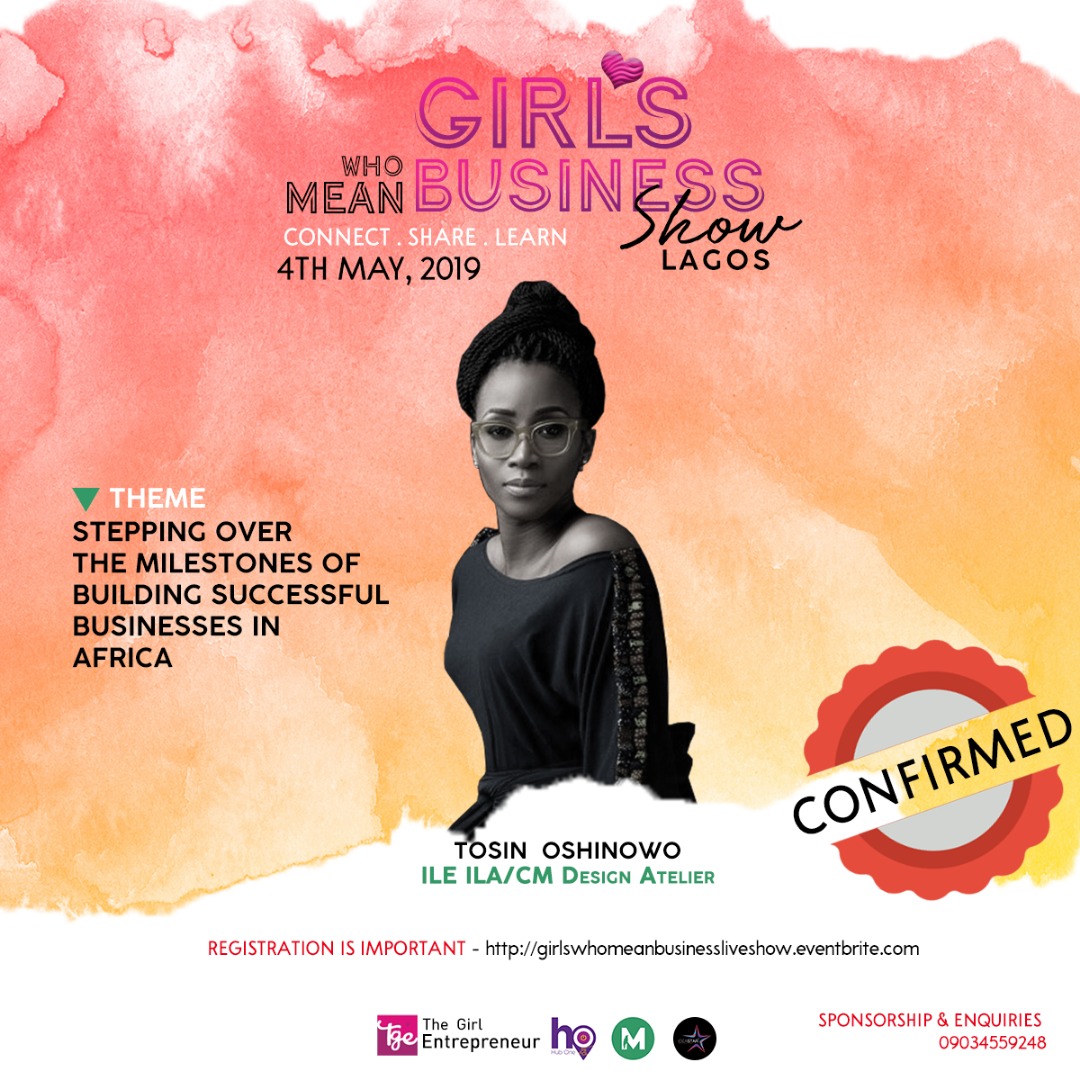 Tosin Oshinowo is a Nigerian architect, creative entrepreneur, public speaker, and author
Known for her works on the design of Maryland Mall in Lagos, Tosin is a graduate of Architecture from Kingston College London and had her master's degree in Urban designs from Bartlett School of Architecture, University College London.
Having worked on a number of projects in various Architectural firms in Europe and Africa, Tosin incorporated her own Architectural Design Consultancy firm, CmDesign Atelier in 2012 Tosin Oshinowo is also the Founder and Chief Executive of Lifestyle furniture line, Ile ila (House of Lines) Tosin is a member of the Nigerian Institute of Architects (NIA) and also a registered architect with Architects Registration Council of Nigeria (ARCON)
Oby Bibie Odoemena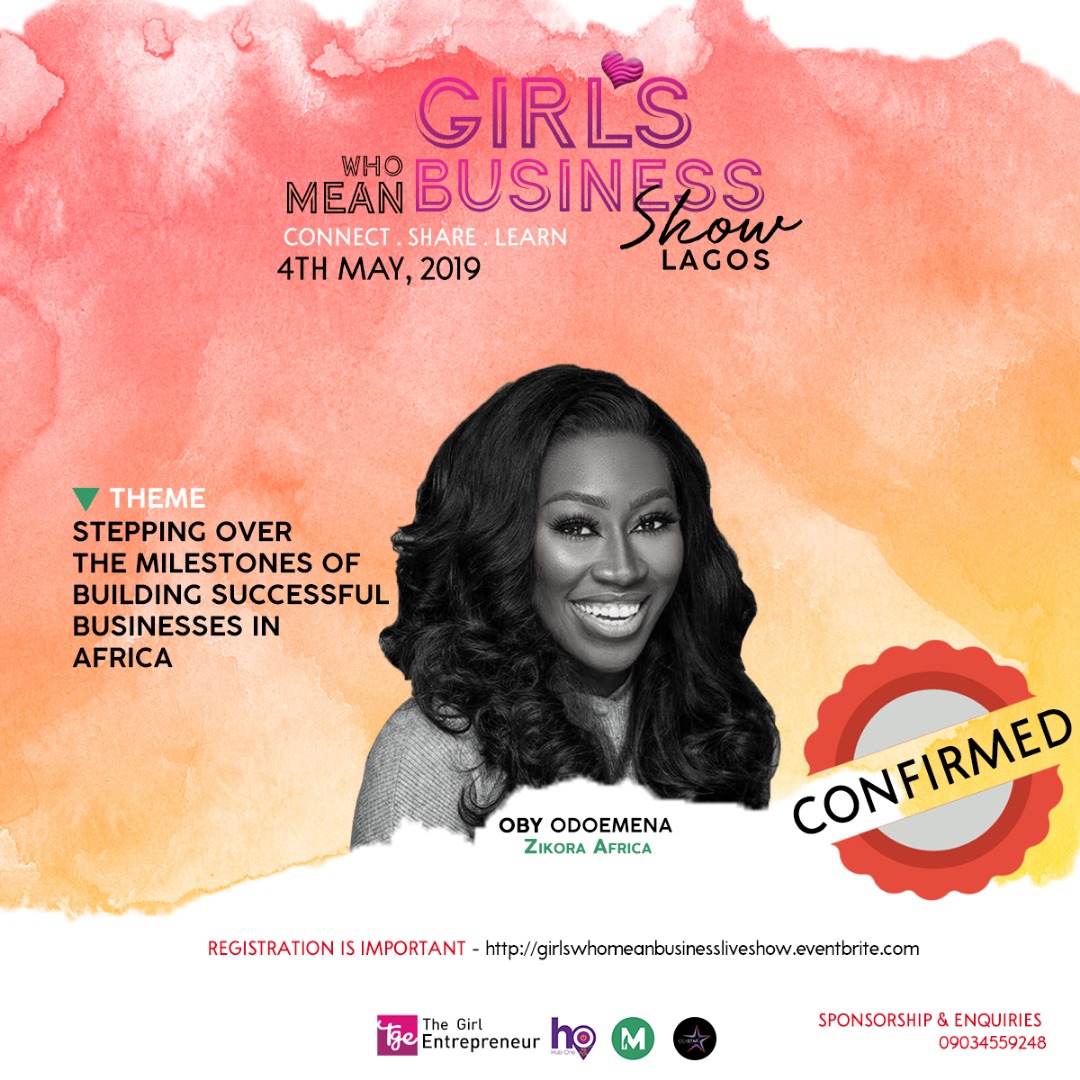 Oby Bibie Odoemena is an award-winning fashion designer and creative designer and the CEO of the Fashion Label, Zikorah Africa.
Ana Acha Collazo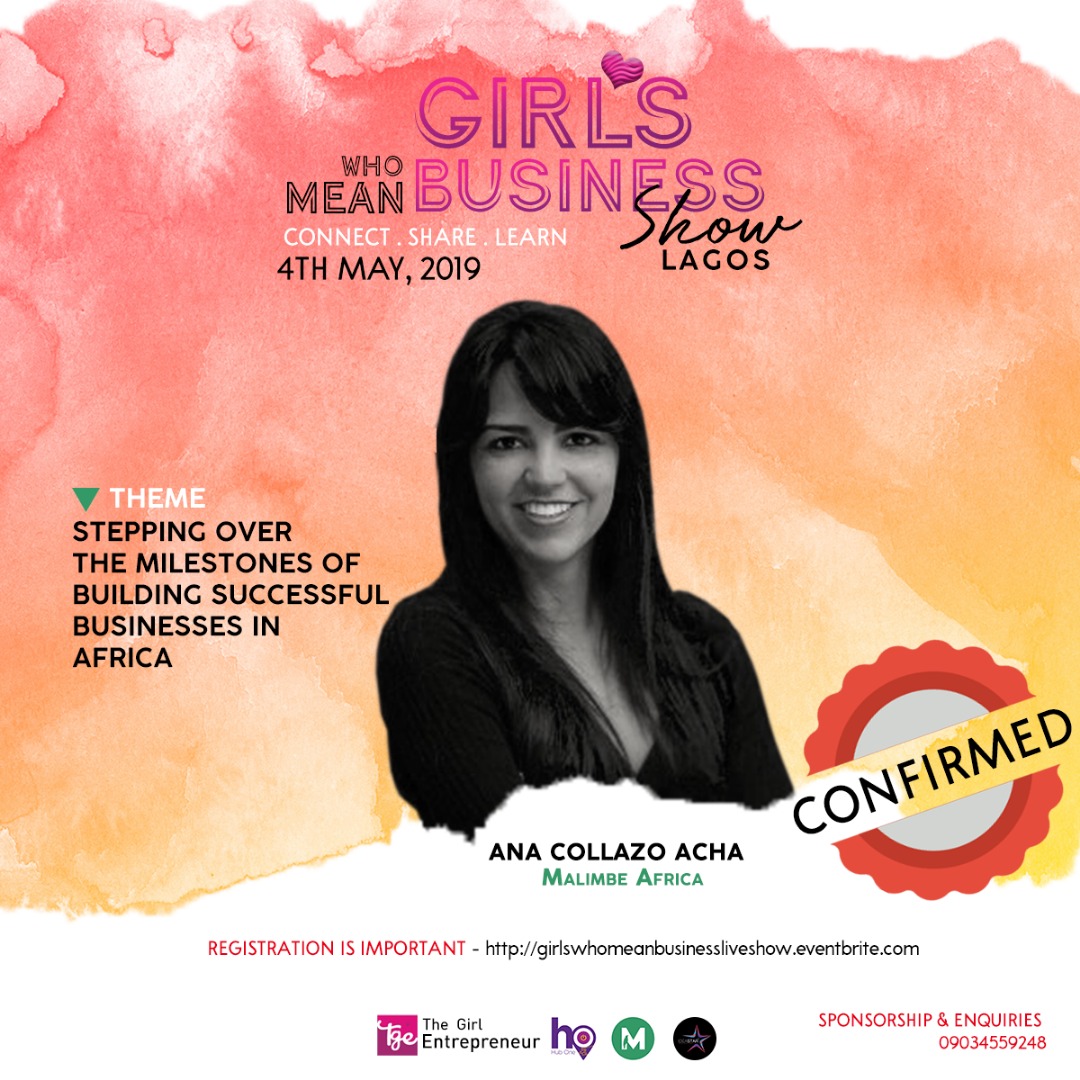 Ana is the CEO of Malimbe Africa, the new official in-flight magazine of 5 Nigerian Airlines including Arik Air, Aero contractors, Dana Air, Max Air, and Bristow. They are also the official transport magazine of Taxify and are received by 100 plus top hotels in Nigeria.
Ana is a phenomenal entrepreneur and a big lover of anything Nigeria.
THIS LIVE SHOW IS ABSOLUTELY FREE BUT REGISTRATION IS EXTREMELY REQUIRED
For more information visit our website,
Email: hello@thegirlentrepreneur.com.ng, CC - thegirlentrepreneurclub@gmail.com
or call 09034559248, 08072967668.