The Girls in Tech NYC Entrepreneurship and Venture Series with Columbia Venture Community!

Wednesday, November 10, 2010 from 6:30 PM to 8:30 PM (EST)
Event Details
The Girls in Tech NYC Entrepreneurship and Venture Series with Columbia Venture Community!
Special thanks to: Barnard's Athena Center for Leadership Studies and Golden Seeds
You must RSVP to be admitted. Please sign up for the waitlist if this event is full. We will notify you of availability for this and give preference to you for the next event in the series.
So you want to be a Venture Capitalist? Breaking into the competitive world of venture capital is fraught with obstacles. This panel will showcase the careers and insights of 4 outstanding women who successfully broke into the club. The discussion will center around each of their unique career paths, their advice for finding a VC position and their industry predictions and individual investment theses.
Special thank you to sponsor Joe Daniels and Hodgson Russ LLP, where Value is Law, and Pillsbury Winthrop Shaw Pittman LLP for their support and sponsorship. Thank you Watchitoo for sponsoring Girls in Tech with livestreaming with innovative, interactive video software. Also, of course, thank you to Samsung Experience, GIT, and our speakers and sponsors.
Moderator:
Peggy Wallace, Golden Seeds

Peggy Wallace, General Partner of the Golden Seeds Fund, is the Portfolio Manager for Golden Seeds. Peggy's 20 + year career prior to becoming an investor was in financial services. The majority of her career was with J.P. Morgan/Chase where she specialized in structured finance, risk management, and financial services M&A. Peggy retains a board position with private company Chromis Fiberoptics and gDiapers. She holds a B. A. from The George Washington University.
Panelists:
Melody Koh, Time Warner Investments
Melody is an Associate with Time Warner Investments, a strategic venture capital group focusing on making non-control equity investments in companies that offer strategic benefits to Time Warner businesses (Warner Bros. Turner Broadcasting, HBO, and Time Inc.). She has been closely involved with the group's investments in AdMeld and AudienceScience. Previously, Melody was an Analyst with the Mergers & Acquisitions group at Evercore Partners, where she worked on M&A transactions across media, technology, and telecom sectors for clients including EMC, Wolters Kluwer, AT&T, Creditex, and Iridium. Melody graduated from the McIntire School of Commerce at the University of Virginia, where she received a B.S. in Commerce with Distinction. More about her can be found here.

Christina Cacioppo has been a member of the investment team at Union Square Ventures since June 2010. Prior to Union Square Ventures, Christina was a consultant at the Boston Consulting Group and a design researcher at Deutsche Telekom/T-Mobile in Berlin, Germany. Christina graduated from from Stanford in 2008 with a BA in Economics and in 2009 with an MS in Management Science and Engineering, a combination of industrial engineering, human-computer interaction, and product design.
Christina can be found blogging at Kidogo and tweeting.
Sylvia Kuyel, Starvest Partners
Sylvia joined StarVest in April 2010. Prior to joining StarVest, Ms. Kuyel was an Associate at Techquity Capital Management, where she focused on analysis and research related to investments in intellectual property in key technologies and emerging product markets. Ms. Kuyel began her career as an investment banking analyst at Jefferies & Company, where she worked as part of the technology industry group and the private placements execution group, with an emphasis on software and digital media transactions. Key transaction experience includes Dun & Bradstreet's acquisition of AllBusiness.com and the sale of Enpocket to Nokia. Ms. Kuyel earned an honors B.A. in Economics and Art History from Wellesley College.
Details:
Date and Time: Arrival and reception at 6:30pm, program start at 7pm on Thursday, November 10. Followed by drinks at Stone Rose on the 4th Floor of the Time Warner Center
Cost: $5 per person to benefit the Girls in Tech organization.
Venue: Samsung Experience, 10 Columbus Circle, 3rd Floor
If you are unable to attend in person, please check out our live stream presented by Watchitoo: http://www.watchitoo.com/girlsintech/
Partners:
Girls in Tech would like to thank:
Christine Lemke is COO and Co-Founder of Sense Networks.
Melek Pulatkonak is the President & COO of Hakia, a semantic search technology company.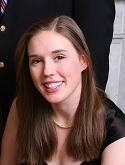 Alison Albeck Lindland works at American Express / OPEN doing business development for the Business Solutions team and is a co-founder of Columbia Venture Community, a volunteer run organization which supports entrepreneurship for students, alums and faculty throughout all Columbia schools.
Special thank you to these sponsors and partners:

Watchitoo is the industry's first true real-time collaboration platform that anyone can embed in their website. Using patent-pending multistreaming technology, the company allows any group to connect, share any type of media, see one another, talk and text/chat in real-time using only a web browser. There are no download and configurations required. With Watchitoo, anyone can create a fully interactive online event or meeting in minutes. It's an embeddable, customizable, live multi-streaming platform that allows 10 or more web cam participants to communicate in real time and collaborate around a rich media playlist of both live and recorded HD video, photos, and documents. Thousands of participants can watch a live-streamed event from anywhere. Any participant can become a live guest by passing through a virtual green room. Other features include Twitter and Facebook integration, virtual questioning, event recording for later VOD consumption, as well as content download and editing.
Joe Daniels of Hodgson Russ LLP

Joe Daniels is a partner at Hodgson Russ and chair of the firm's Emerging Companies & Venture Capital Practice Group. Mr. Daniels represents start-up to mature public companies, private equity and venture capital funds, and investment banks involved in high-growth sectors, such as information technology and new media. He has represented companies, VCs, and strategic investors in over $1 billion of private equity and debt financings. He has advised company management and top investment banks, handling over $5 billion of merger, acquisition, and disposition transactions and raising over $3 billion in initial and follow-on public offerings of equity and debt. He also regularly represents private equity firms in leveraged buy-outs and companies in obtaining secured lines of credit, equipment financing, and other loans. The attorneys in Hodgson Russ's Emerging Companies & Venture Capital Practice Group regularly advise start-up and high-growth companies at every stage of their evolution. Firm-wide, Hodgson Russ attorneys facilitate the U.S. legal aspects of transactions around the world. Hodgson Russ attorneys practice in virtually every substantive area of law and generally use multidisciplinary work teams to serve the specific and often complex needs of its clients, which include public and privately held businesses, governmental entities, nonprofit institutions, and individuals.
Pillsbury Winthrop Shaw Pittman LLP

Pillsbury Winthrop Shaw Pittman LLP is a full-service law firm with market-leading strengths in the energy, financial services, real estate and technology sectors. Based in the world's major financial and technology centers, Pillsbury counsels clients on global corporate, regulatory and litigation matters. We work in multidisciplinary teams that allow us to anticipate trends and bring a 360-degree perspective to complex business and legal issues—helping clients to take greater advantage of new opportunities and better mitigate risk. This collaborative work style helps produce the results our clients seek.
Have questions about The Girls in Tech NYC Entrepreneurship and Venture Series with Columbia Venture Community!?
Contact Girls in Tech
When & Where
10 Columbus Circle
3rd floor
New York


Wednesday, November 10, 2010 from 6:30 PM to 8:30 PM (EST)
Add to my calendar
Organizer
Since its inception in February 2007, Girls in Tech's main focus is empowering, educating and elevating the status of women in the technology field. Local Girls in Tech chapters engage the local community of women in the technology industry, as well as highlight the specific industry concerns in each geographic region.
The NYC chapter of Girls in Tech seeks to enrich the experience of women in technology in the thriving New York tech community.
For more information on Girls in Tech, please visit http://girlsintech.net and sign up for our bi-monthly newsletter at http://girlsintechnyc.com