Description
CELEBRATE WITH US AND OUR COMMUNITY!
1997 - 2017
Please join us to celebrate this wonderful milestone. We are so humbled and grateful to the Sonoma Community for twenty amazing years. Thanks for your support in our active businesses as well as our past endeavors!
August 20th will be a delicious gathering to celebrate everything fig! There is no better place than the Sonoma Plaza, the heartbeat of our town, to hold this special event. I hope you will consider purchasing a ticket to this event. 50% of your ticket purchase will be donated to the charity you select under the ticket purchase option. We believe that part of our success remains community based and we intend to keep that going.
To learn more about our Sponsor Charities - click through to their websites:
Sonoma FIG Foundation
Pet's Lifeline
La Luz
Sonoma Valley Community Health Center
Sonoma Valley Education Foundation
See Menu Below.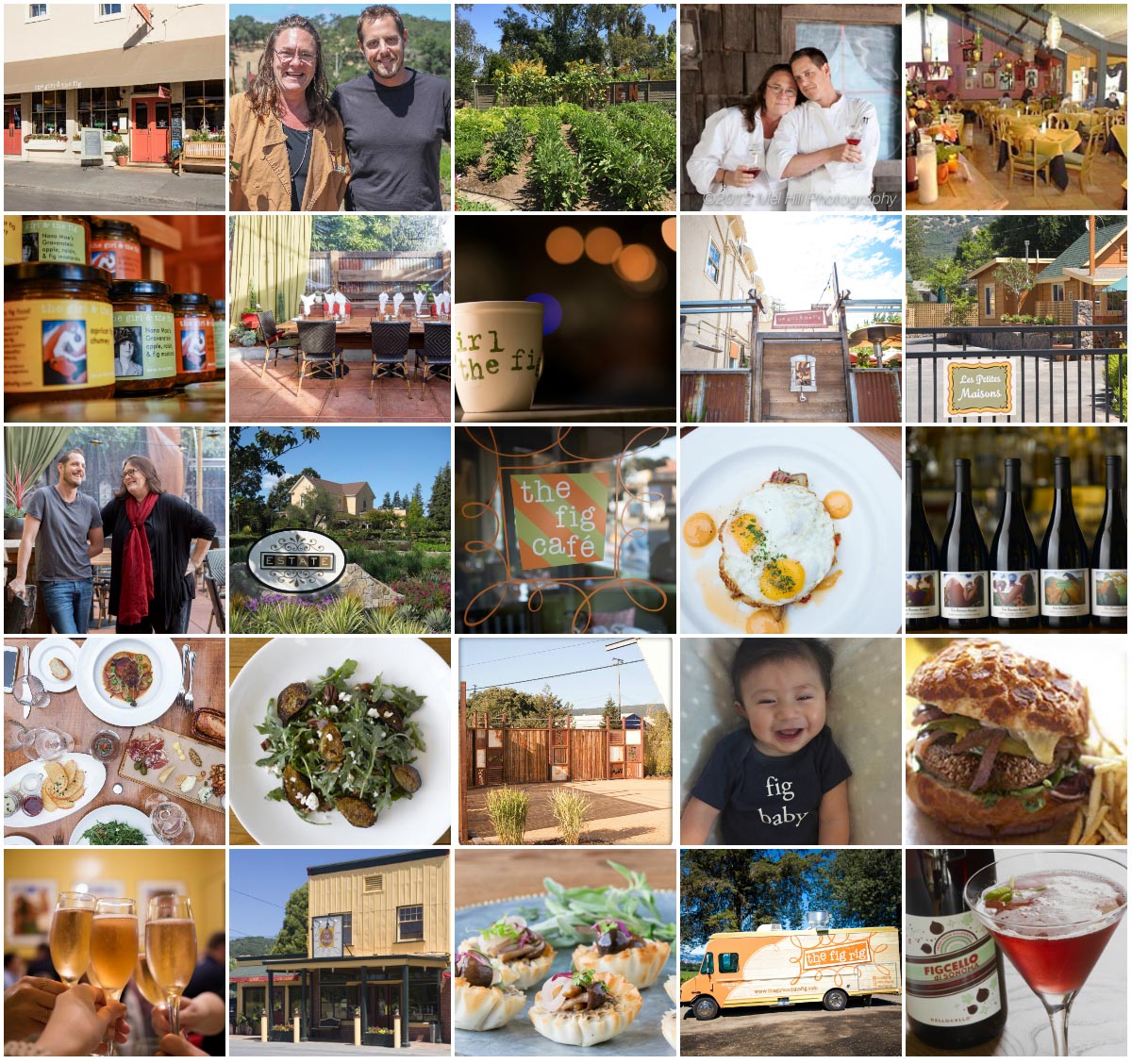 MENU
Artisan Cheese and Crafted Charcuterie
local cheese selections, house-cured salumi and housemade charcuterie with all of the fixings including marinated olives, pickled vegetables, FIGfood condiments, Figcake, baguette
Heirloom Radishes from our Farmer Friends (including our farm)
local butter and sea salt
Fig & Arugula Salad
toasted pecans, Laura Chenel chevre, roasted pancetta and fig & port vinaigrette
Crispy Duck Confit
from our 1997 menu with puy lentils, cabbage, mustard vinaigrette
Vegetarian Option on Request
Fig Crisps, Brownies, Blondies, Cookies
baked in our kitchens
Thanks to our favorite winemakers, Rhône Wines will be featured at every table.
You are also welcome to bring a bottle of a Rhône varietal only to share. Complimentary Corkage.