'The Gilded Age Mansions of the Jay Gould Family, Railroad Dynasty' Webinar
Can't make it live? Register and get access to the full replay for one week! New York Adventure Club | www.AdventureClub.com
About this event
How did the son of a farmer in upstate New York become the father of one of the richest and most powerful families in America? And how could such a quiet and reserved man end up owning a Fifth Avenue mansion and a castle on the Hudson River? This is the story of railroad executive, financier, and speculator Jay Gould, and the incredible Gilded Age homes purchased or built for him and his fabulously wealthy children throughout the world.
Join New York Adventure Club for a digital exploration of the magnificent mansions and estates tied to Jay Gould, a railroad magnate from the late 19th century whose unscrupulous business practices made him one of the richest (and most reviled) men in America.
Led by historian Gary Lawrance, our virtual showcase of the Gould family's incredible private properties around the United States and beyond will include:
An overview of Jay Gould, from his small-town upbringing to the notorious business practices that earned him his fortune, which were often controversial and cutthroat
A look at the Gilded Age estates purchased and built by Jay Gould and his extended family across the world, from the New York area (Fifth Avenue, on the Hudson, Long Island's Gold Coast, New Jersey) to France (Paris and The Riviera)
Rare archival photographs showcasing the Gould Family properties along with little-known details of the fantastical social life that surrounded them (think "human chess")
Afterward, we'll have a Q&A with Gary — any and all questions about the Gould family mansions and estates are welcomed and encouraged!
Can't make it live? Don't worry, you'll have access to the full replay for one week!
See you there, virtually!
*Immediately upon registering, you will receive a separate, automated email containing the link to join this webinar
**For the best possible viewing experience, please ensure you're using the latest version of your internet browser — Google Chrome is the most compatible. Exact technical requirements and a webinar user guide will be shared in the automated confirmation email upon registration.
***A full replay of the experience will be available to all registered guests for up to a week
About Gary
Architect, Author, and Historian Gary Lawrance is an architect from Stony Brook, New York. His firm, Lawrance Architectural Presentations, provides design presentations, architectural models, digital renderings, and design development services to architects, landscape architects and interior designers.
Mr. Lawrance has an extensive background in the history of Gilded Age architecture, landscapes, and society, and co-authored the bestselling book, "Houses of the Hamptons 1880-1930" with Anne Surchin (Acanthus Press 2007, Revised 3rd Printing 2013).
Mr. Lawrance's work has been featured in The Wall Street Journal, Hamptons Cottages & Gardens, Newsday, New York Social Diary, Southampton Press, and more. Mr. Lawrance has written for Architectural Digest, Dan's Papers, Quest magazine, and his two blogs, Mansions of the Gilded Age and Houses of the Hamptons in addition to founding and contributing to the two very successful Facebook groups, Mansions of the Gilded Age & The Gilded Age Society with over 160,000 members combined. Mr. Lawrance also manages two equally popular Instagram accounts, Mansions of the Gilded Age & The Gilded Age Society.
Testimonials
"I had visited Lyndhurst years ago and was happy to see it again. Also liked learning more about Jay Gould and his family since we don't hear much about him. I always enjoy Gary's presentations - so interesting and informative." -Patricia
"A pleasant way to spend happy hour before dinner. The slides were very well done and organized." -Pam
"It was very informative and had great pictures to go along with the stories/facts" -Karyann
"Liked the deep dive into these amazing houses. some still in tact and others gone. like the family tidbits too" -Noelle
"I enjoyed both seeing the houses and their history as well as hearing about the people that lived in them and how they lived." -William
"Informative and interesting. Many good photos to view. Knowledgeable host." -Kelly
"I have always been fascinated by the "Robber Barons" and the excess wealth of the Gilded Age. I have visited Newport on many occasions, and was at Lyndhurst last October. Our plan was to see Kykuit the same day, but we ran out of time, as we had taken the train from Manhattan that day. I loved Tarrytown and would move there in a heartbeat. I found learning the backstory of the Jay Gould family very enlightening." -David
"The speaker was most knowledgeable and I loved "touring" the mansions." -Marcia
"The presenter was articulate and knowledgeable and his photos were extremely interesting!" -Patti
"Photos I've never seen before Facts about the younger children of Jay Gould." -Linda
"Presenter was very knowledgeable about the subject and had personally visited the locations in the webinar." -Janet
"Very organized. Lots of interesting photos." -Dana
"The enthusiasm and detailed presentation was excellent." -Mardine
"Very informative. Great visual aids. Hosts presentation was excellent." -Nancy
"Such an interesting topic and Gary was very knowledgeable. Loved learning the history of the Gould family and seeing the houses." -Lindley
Disclaimer
By attending a New York Adventure Club experience, you accept our terms of service.
Categories: Virtual, Gilded Age
Organizer of 'The Gilded Age Mansions of the Jay Gould Family, Railroad Dynasty' Webinar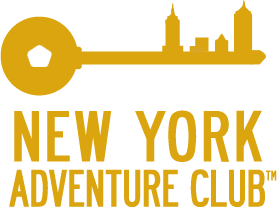 NEW YORK ADVENTURE CLUB
Unlock Your City
We give you insider access to the city's best-kept secrets. But we're so much more than a tour company.
WHO WE ARE

We are a community-driven club that curates the most unique experiences in town, with a focus on history and storytelling. We show you a city you never knew existed, and offer a community you can't live without.
You won't find our special-access tours and exclusive events anywhere else. Think after-hours tours of New York City's most celebrated spaces, themed parties in unexpected locations, and weekend excursions to incredible destinations. All of our events end with social hangouts so you can meet people who love exploring as much as you do.
THE 'CLUB' IN NEW YORK ADVENTURE CLUB

Our current community is more than 23,000 members strong and includes everyone from recent NYC transplants to lifelong residents. Whatever borough you're from (or city or country, for that matter), we'll make it easy for you to take full advantage of the unique places and great people this city has to offer.  
WHERE WE GO
To ensure a one-of-a-kind experience each and every time, we handpick events and outings specifically for the New York Adventure Club community. Recent events include:
* An after-hours tour of New York City Hall
* Special access into some of New York's most coveted private social clubs, including the Explorers Club and National Arts Club
* Petting baby kangaroos, holding sloths, and feeding leopards at Staten Island Zoo

* An NYPD Precinct tour, including a meet-and-greet with detectives and Emergency Service Unit crew members
* A tour of the Polish Consulate led by the Consul General and Vice Consul General of Poland

* A special-access tour of Brookhaven National Laboratory and its Relativistic Heavy Ion Collider (RHIC)
* A Halloween party in a historic gothic crypt, complete with a five-piece brass band
Subscribe with our newsletter to get the inside scoop on the city's most interesting events: http://eepurl.com/1cnVH
Unlock Your City with New York Adventure Club