The Gig Economy Workforce - Independent Contractors and W2's - The impact to you in the aftermath of Dynamex?

Thursday, March 28, 2019 from 8:00 AM to 10:30 AM (PDT)
Event Details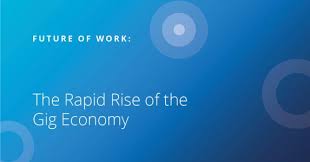 What's the impact to you and your workplace?
Last year the California Supreme Court changed the landscape of California's on-demand, gig economy when it issued its ABC Test in the landmark decision of Dynamex Operations West, Inc. v. Superior Court of Los Angeles.
Learn about:
The risks presented for your business on the misclassification of independent contractors if you or your vendor partnerships use a just-in-time or on-demand workforce.

The Dynamex decision - co-employment, subcontractor relationships, as well as other courts' application of the ABC Test on independent contractor relationships.

The ruling has had big effects on the gig economy

The impact to industries in the cross-hairs of plaintiffs' attorneys.

How the ABC Test is being used aggressively and expanded by agencies and plaintiffs and what businesses can do to protect themselves.

   
Meet the Speakers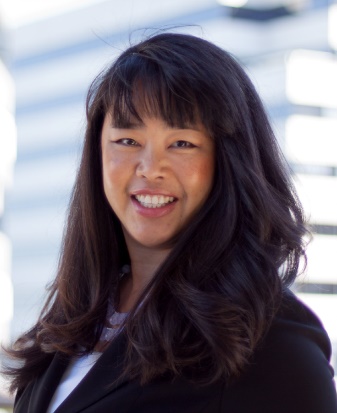 Audrey Gee
Founding Partner
Brown Gee & Wenger, LLP
agee@bgwcounsel.com
925-943-5000
Audrey advises companies in their employment and HR issues as well as in their business operations. Audrey's clients span a broad range of industries including food and beverage, manufacturing, medical and health care services, construction, professional services, technology and real estate.  Audrey has represented pre-revenue start ups, family owned businesses, privately held global businesses and multi-billion publicly traded companies. 
Audrey has over 20 years of experience of being a trusted legal advisor and confidant. Audrey litigates cases in State and Federal Courts, before government agencies such as the California Labor Commissioner and the Federal Department of Labor, and in mediation and private arbitrations. Audrey often acts as her client's outside General Counsel, parlaying her litigation experience to her client's advantage when they are negotiating contracts or architecting a complicated business transaction.
Audrey works with companies to sort through their HR, personnel and employment matters, both from a risk management perspective, as well as litigation. Audrey has represented companies in matters involving individual and class actions, wage and hour issues, employee misclassifications and independent contractor status, compensation and commission, compliance with disability and medical leave laws, issues surrounding reasonable accommodations, discrimination and harassment claims, wrongful termination, employee discipline, privacy, founder disputes, theft of trade secrets, as well as contract and employment related torts including defamation, negligence, fraud and misrepresentation. Audrey also assists companies with their onboarding and implementation of company wide new hire policies and procedures, as well as layoffs, exit packages, reduction in forces and severance and separation agreements. 
Audrey's corporate litigation work has included representation of multi-billion dollar companies in contract disputes, defending builders in complex multi-plaintiff construction claims; assisting in $100 million dollar contract and fraud banking claims, founder disputes, alter ego claims, insurance coverage, and handling disputes arising out of the sale or dissolution of businesses and partnerships.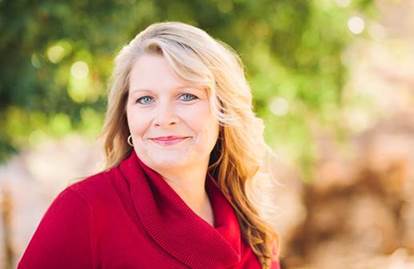 Christie Turner | Director of Operations  |      
925-265-8716 direct | 800-777-8944 main | HR Options | www.hroptions.com
Christie is Director of Operations at HR Options, a Human Resource Outsourcing and Consulting firm.  Christie oversees staffing, compliance, policy development, employee relations, performance management, HRIS, Payroll, wage & hour and compensation & benefits.  Christie has supported clients with HR strategy and planning, employee relations, policy development, training, organizational development, benefits administration, HRIS, HR compliance, recruiting & staffing, performance and project management. She has worked with companies of all sizes and in a vast array of industries including accounting, finance, advertising, marketing, media, bio-tech, hi-tech, engineering, construction, education, retail, manufacturing, mortgage, property management, and healthcare.  Christie has served three terms on the Personnel Board for the City of Concord, holds a Masters in Organizational Management and is a Senior Professional in Human Resources (SPHR).  She is a frequent seminar and webinar speaker and has served as a trainer and facilitator for the Next Concept Human Resource Association (NCHRA).
When & Where

Clarion Hotel
1050 Burnett Avenue
Concord, CA 94520


Thursday, March 28, 2019 from 8:00 AM to 10:30 AM (PDT)
Add to my calendar
Organizer
The Contra Costa County Employer Advisory Council is a non-profit organization. 
We provide affordable training and resources to take the sting out of managing a constantly changing workforce.
The purpose of the Advisory Council is to:
To facilitate communication and support between EDD and employers to convey the services available, such as employment services, management aids, tax and unemployment insurance and other relevant information.
To host educational seminars, workshops and events
To sponsor scholarship and community programs and projects
To provide a forum for employers to network and share best practices
Our Mission?
Provide Bay Area employers with information and resources to enable them to operate more effectively and efficiently. 
Click here for more information on Membership