Event Information
Location
The Duke Mansion
400 Hermitage Road
Charlotte, NC 28207
Description
Part of The Rosalie Reynolds Explore History! Series
presented by Wells Fargo Private Bank
SUNDAY, NOVEMBER 11th at 3:00 PM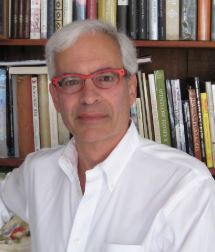 Dr. David Goldfield will be discussing his newest book, The Gifted Generation, in which he examines the generation immediately after World War II and argues that the federal government and the post-war presidents were instrumental in the great economic, social, and environmental progress of the era. Goldfield will discuss how this generation created an outpouring of federal legislation that changed how and where people lived, their access to higher education, and their stewardship of the environment while also spearheading historic efforts to level the playing field for minorities, women, and immigrants.
The author or editor of 16 books including two that were nominated for the Pulitzer Prize in history, Goldfield is also is the editor of the Journal of Urban History, a Distinguished Lecturer for the Organization of American Historians, and past president of the Southern Historical Association. He is currently the Robert Lee Bailey Professor of History at the University of North Carolina.
THIS EVENT IS FREE TO ATTEND, BUT RESERVATIONS ARE REQUIRED
To reserve your spot, simply click the green REGISTER button to the right.
To purchase a copy of The Gifted Generation, click HERE.
---
The Rosalie Reynolds Explore History Series presented by Wells Fargo Private Bank is a partnership with The Duke Mansion, Levine Museum of the New South, and the North Carolina Chapter of The Institute of Classical Architecture and Art. The Duke Mansion is a nonprofit with all proceeds being used to preserve and protect this community treasure. Supporters and guests of The Duke Mansion are dedicated to providing critical resources to help ensure that this home and all of the important history it represents remain a part of Charlotte for generations to come.
To make a one-time, tax-deductible donation to the historical Duke Mansion, CLICK HERE.
Date and Time
Location
The Duke Mansion
400 Hermitage Road
Charlotte, NC 28207