Event Information
Location
South Bank

London, England SE1
Description
The GIANT Health Show, 17-18th Nov 2016 – South Bank, London

The GIANT Health Show is a one-day event exhibiting health-tech related products with the potential to improve Health and Well-being. Thereby creating an opportunity for individuals actively striving for a healthier life, for themselves and their close ones, to see what new technologies are available to help monitor and improve their health.
The day welcomes all!! As we will be showcasing health tech inventions for…

Fitness Enthusiasts

Health and Wellbeing Enthusiasts

Mothers and babies

Older generations
The GIANT Heath Show creates a platform for leading technologies, accelerates innovation and enhances commercial success in a uniquely inspirational and creative environment, making it the most important consumer focused event during #HealthTechWeek (London: 14-21 November, 2016).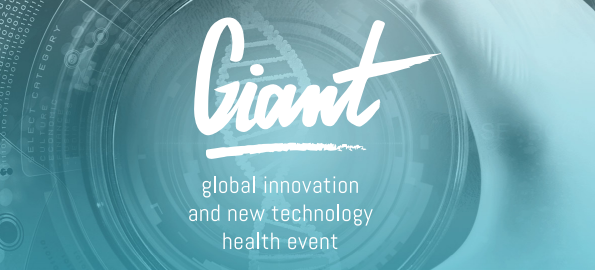 More reasons to exhibit at the GIANT Health Show.
The GIANT Health Show provides the platform for businesses to enlighten consumers with innovations currently on the market. Meaning that you will have the chance to:
Meet with your target audience - With Thousands of consumers interested in health tech, and a capacity for 5,000 delegates, we are sure that amongst the attendees you will connect with many potential customers.

Promote your business - An amazing opportunity to get you name and idea's noticed. Build a strong potential customer base. The more interactive and enticing your stand is to the customer, the more memorable you will be.

Demonstrate your new health tech product - In addition to your exhibit stand, there will also be opportunities to demonstrate your products on the main stage of the event, with TV coverage throughout the hall, thus making sure audiences in the thousands learn about your product.

Increase profitability - A valuable moment in time to meet new and existing customers, build a relationship and gain or maintain customer loyalty.

Optimise on press coverage - A guaranteed opportunity to liaise and do business with Journalist / Blogger / YouTubers to advertise and gain publicity for your product and brand.
Exhibition Options Available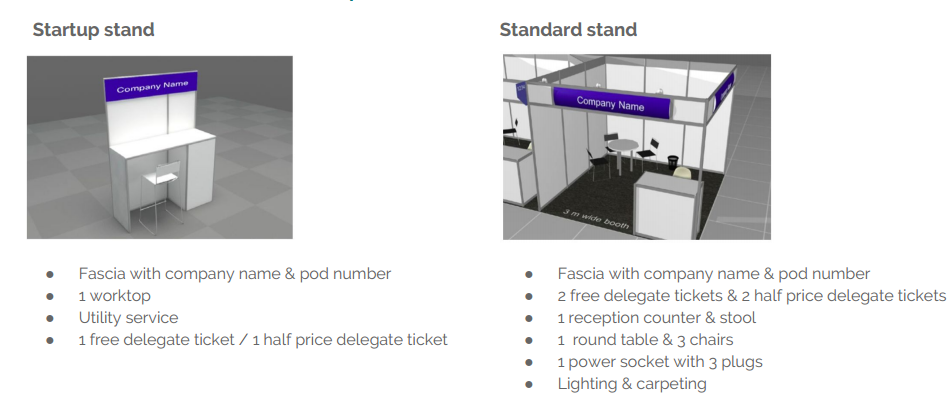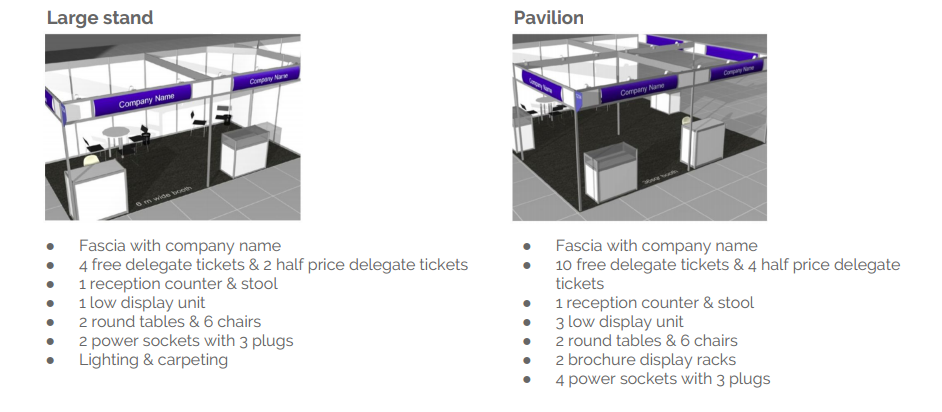 To enquire about the Large and Pavilion stands, please contact:
An Hsu
An.Hsu@GiantHealthEvent.com

SATURDAY 17-18th NOVEMBER
CONSUMER FAIR
HEALTH TECHNOLOGY SOLUTIONS FOR THE CONSUMER
Fittech
Fashtech
Personalised health & prevention: point of care diagnostics and DNA testing
Smart homes and remote monitoring
Pregnancy and baby-tech
Independent living in ageing
Nutrition tech
Sleep and wellbeing
*Consumer fair tickets sold separately.
Date and Time
Location
South Bank

London, England SE1