Description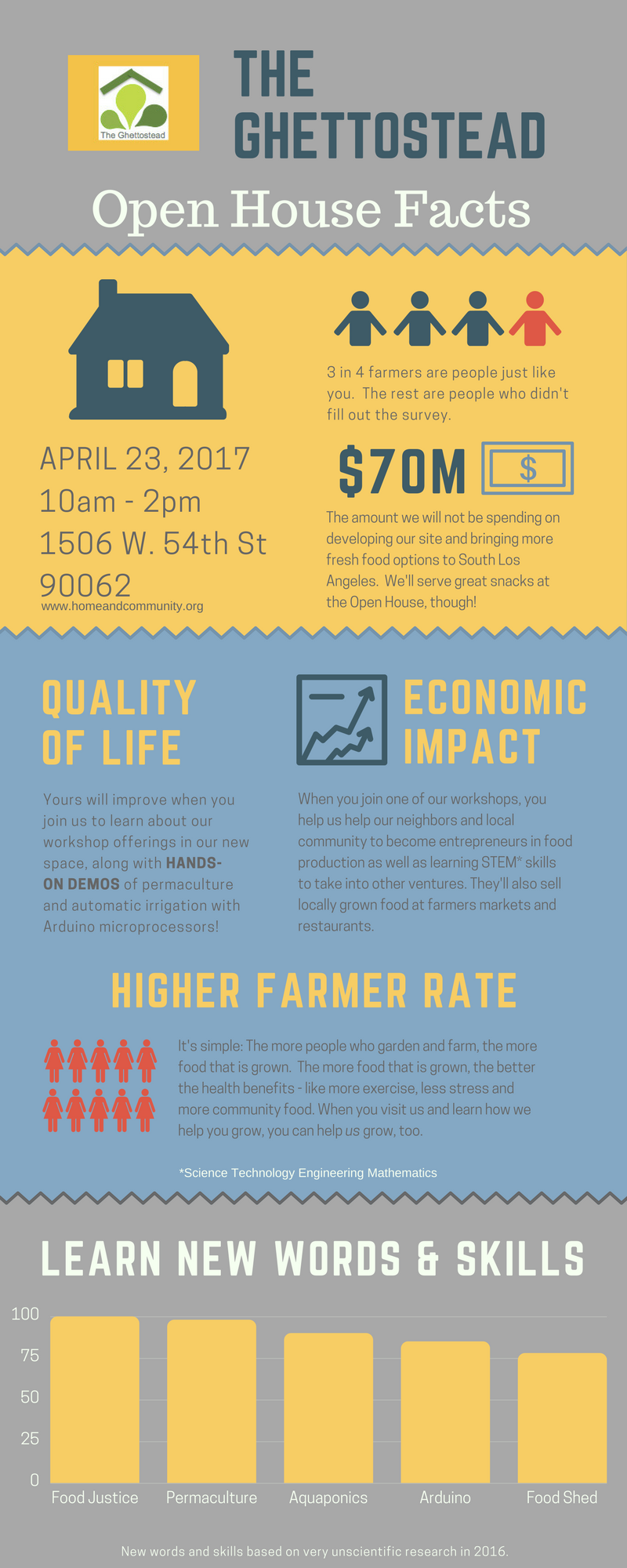 The Ghettostead, our workshop and homesteading site, is holding its first open house! Join us the day after Earth Day and the March for Science to see how we are merging sustainability and science to increase food access in South Los Angeles.
There will be hands-on demos about permaculture and our Arduino automatic irrigation system, along with planting a raised a bed. We'll be raffling off one future Permaculture Intensive workshop and one future Arduino automatic watering installation.
We'll have free snacks and organic produce for sale.