Location
Mortara Center Conference Room
3600 N St NW
Washington, DC 20007
Description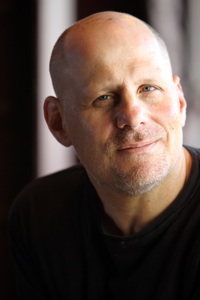 Join author and Mortara Visiting Associate Eric Weiner as he discusses his book The Geography of Bliss: One Grumps Search for the Happiest Places in the World.
Eric Weiner is a former foreign correspondent for National Public Radio and author of The Geography of Bliss: One Grump's search for the Happiest Places in the World (Twelve/Grand Central). A New York Times bestseller, the book has been translated into 20 languages and won numerous awards. Eric is also author of Man Seeks God: My Flirtations with the Divine. A former business reporter for The New York Times, he earned a B.A. in English literature from the University of Maryland, and was a Knight Journalism Fellow at Stanford University. His essays and articles appear regularly in The Los Angeles Times, Slate, The Washington Post, and Foreign Policy, among other publications. He is a also a regular commentator for National Public Radio.
Lunch will be provided and books will be available for purchase.
---
The Geography of Bliss
Part foreign affairs discourse, part humor, and part twisted self-help guide, The Geography of Bliss takes the reader from America to Iceland to India in search of happiness, or, in the crabby author's case, moments of "un-unhappiness." The book uses a beguiling mixture of travel, psychology, science and humor to investigate not what happiness is, but where it is. Are people in Switzerland happier because it is the most democratic country in the world? Do citizens of Qatar, awash in petrodollars, find joy in all that cash? Is the King of Bhutan a visionary for his initiative to calculate Gross National Happiness? Why is Asheville, North Carolina so damn happy?