The Genomic Landscape and Pharmacogenomic Interactions of Clock Genes in Ca...
Description


The Genomic Landscape and Pharmacogenomic Interactions of Clock Genes in Cancer Chronotherapy.
Time: 11:59 AM - 1:00 PM PDT (3:00 PM - 4:00 PM EST), Friday, May 25th, 2018
Zoom.us link will be sent 24 hours before the event.
Please RSVP, the registration will be closed on 11:59 AM, May 23rd, 2018.
Abstract:
Cancer chronotherapy, treatment at specific times during circadian rhythms, endeavors to optimize anti-tumor effects and lower toxicity. However, comprehensive characterization of clock genes and their clinical relevance in cancer is lacking. We systematically characterized the alterations of clock genes across 32 cancer types by analyzing data from TCGA, CTRP, and GDSC databases. Expression alterations of clock genes are associated with key oncogenic pathways, patient survival, tumor stage and subtype in multiple cancer types. Correlations between expression of clock genes and of other genes in the genome were altered in cancerous versus normal tissues. We identified interactions between clock genes and clinically actionable genes by analyzing co-expression, protein-protein interaction and ChIP-seq data, and also found that clock gene expression is correlated to anti-cancer drug sensitivity in cancer cell lines. Our study provides a comprehensive analysis of the circadian clock across different cancer types and highlights the potential clinical utility of cancer chronotherapy.
Short Bios: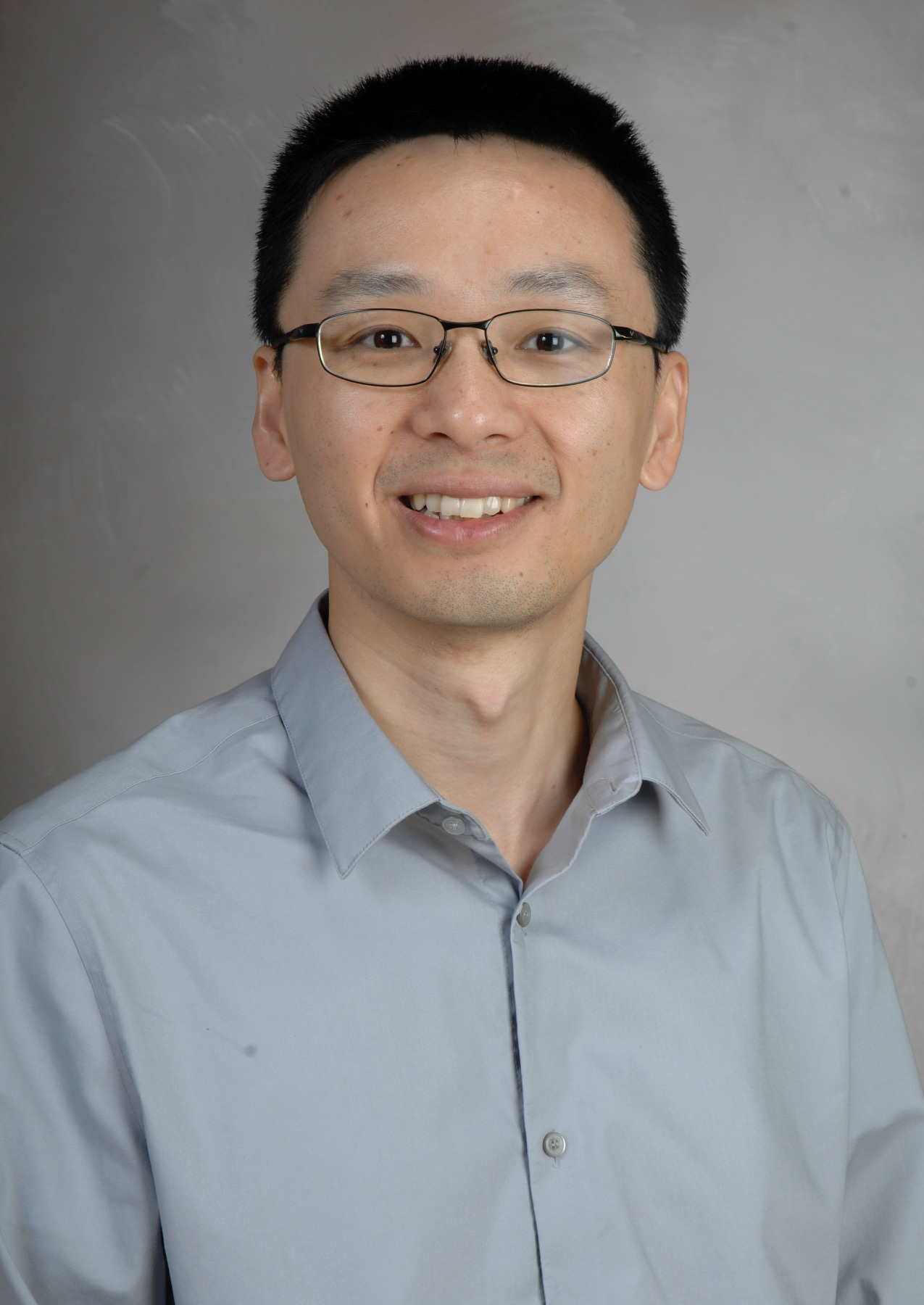 Dr. Han received his PhD degree from the Chinese Academy of Sciences, and then continued his postdoc fellowship at Stanford University and MD Anderson Cancer Center. Dr. Han joined UTHealth in 2015, and supported by Cancer Prevention Research Institute of Texas (CPRIT) Recruitment Award. Dr. Han's lab mainly performed the computational analysis in cancer genomics, focusing on novel genetic elements, such as pseudogene (Han et al., Nature Communications, 2014), RNA editing (Han et al., Cancer Cell, 2015), Alternative polyadenylation (Xiang et al., JNCI, 2017), snoRNA (Gong et al, Cell Reports, 2017), and circadian clocks (Ye et al., Cell Systems, 2018). Dr. Han's lab also developed databases (Gong et al., Nucleic Acids Research, 2016; Gong et al., Nucleic Acids Research, 2017; Xia et al., Briefings in Bioinformatics, 2015) and software (Feng et al., Briefings in Bioinformatics, 2017). Dr. Han's lab is dedicated to translate genomics into therapeutics and diagnostics reinforce its potential for precision medicine.
Strategic Alliance: