Location
Black Market
Nubian Square
2136 Washington St
Boston, MA 02124
Join us in our fifth year of celebrating what it means to be Genetically Resilient!
About this event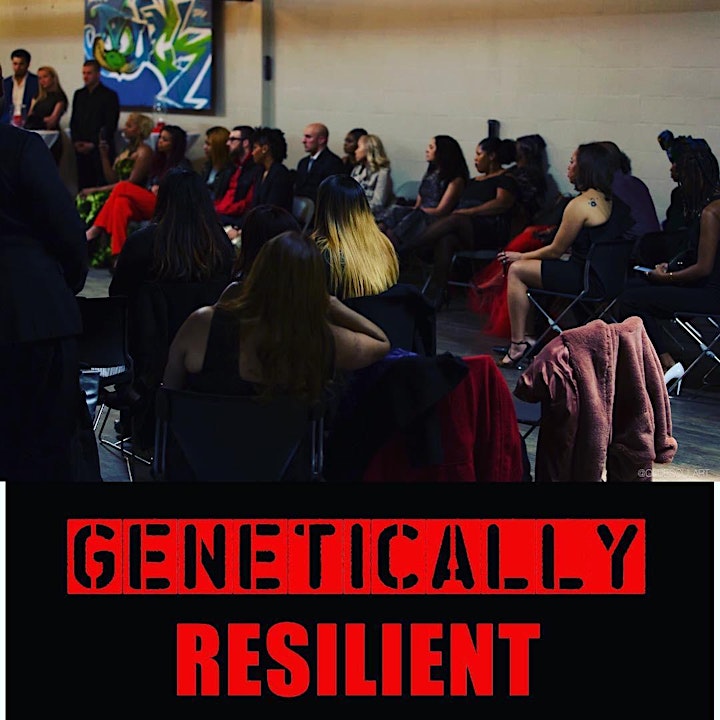 Vick Breedy's mission is to inspire, support and encourage individuals to tap into their Bounce Back Magic (resilience) when faced with adversity.
Vick Breedy created Genetically Resilient Apparel to honor those who have experienced adversity and bounced back from it.
It speaks to anyone in the middle of their storm and needs encouragement to fight their way through it.
The apparel is for the individual that had every reason to give up, but didn't. They pushed through the pain and can say "I'm still here."
The Genetically Resilient Experience is an annual gala honoring those who have demonstrated resilience. Vick Breedy's brand is all about remixing adversity!
Guest Speakers Darrell Jones and Dr. Tony Van Der Meer will inspire you and teach you all about Bounce Back Magic!
Join us on September 24th at The Black Market as we come together as a community and celebrate resilience. It is our fifth year anniversary since launching Genetically Resilient Apparel!
Guest Speaker: Darrell Jones
Guest Speaker: Dr. Tony Van Der Meer
Fashion Show: The House of Nahdra
Music: DJ Nestle Quick
Host: Musu-kulla Massaquoi
Shop and Support: Various small business vendors will have their products available for purchase.
Moments captured by: New Vintage Media CO.
Catered by: Soulful Persuasion
Cash bar
Dress Code: Formal Attire
For additional information: log on to www.vickbreedy.com
Tickets: $50
No Refunds