The Gender Wage Gap Difference-Knowing Where WE Stand
About this Event
Over the past quarter century, the gap between men's and women's earnings has been steadily narrowing. However, parity has not been achieved. On average, across the United States, women make between 77 to 81 cents for every dollar a man makes, with the size of the gap varying based on a woman's job, family status and race. While, there is a universal perception that women are less likely to negotiate money, because most women are reluctant to advocate for themselves, there is the perception of some implicit bias behind pay gaps differentials amongst people of color, especially Black, Indigenous, Women of Color (BIWOC).
The gaps represent the tangible consequences of sexism and systemic racism and how the process systematically devalues BIWOC and their labor.
Why the gap? The gap exists for a number of reasons. Some are situational, but some aren't. Regardless of what the reasons are, be it perceived as anthropological, psychological or sociological, they're all illogical in today's workplace.
This event will feature Dr. Annie Porbeni, the Human Resources Director from the Minnesota Department of Public Safety. Topics covered will be: union contracts, working out of class, salary negotiation, stigma in BIWOC self advocacy, and supervisors advocating for new hires. Dr. Porbeni will also be taking questions from the audience.
This event is focused on the experiences of Black, Indigenous, Women of Color.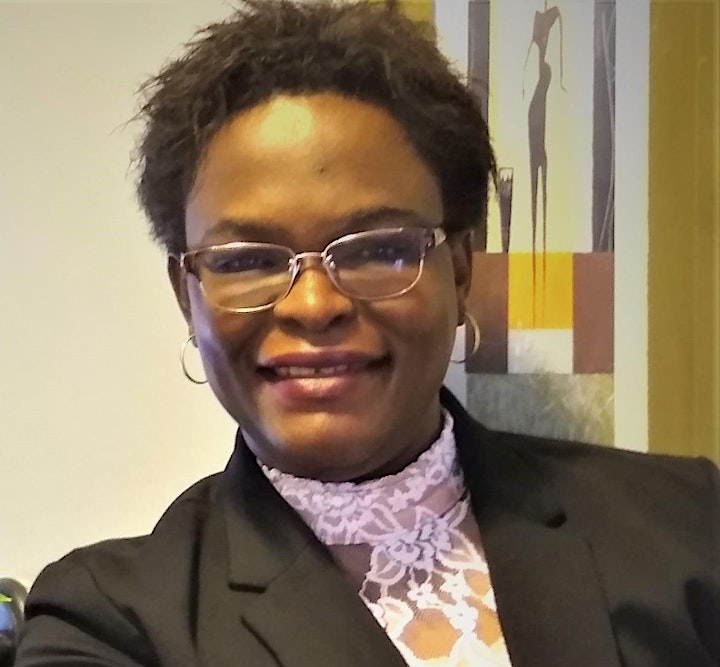 Dr. Annie Porbeni, of Woodbury, is the Human Resources Director for the Minnesota Department of Public Safety. She previously served as the assistant human resources director with MNIT Services; vice president of human resources with YWCA Minneapolis and was human resources director at Open Cities Health Center. She is presently on the board of WellShare International, a non-profit that promotes health and a school board member with School District 834.
Annie has a bachelor's degree in Agricultural Economics and Extension from the University of Science and Technology, Portharcourt Nigeria, A Masters in International Development from Dalhousie University, Halifax Canada and a Doctorate in Organizational Leadership Policy Development- specializing in Human Resources Development from the University of Minnesota Twin Cities.
Annie is married with three beautiful children. An avid sports enthusiast, Annie loves to garden, do minor non-threatening construction work, read and paint in her spare time. Annie believes that her passion is doing the work she does, but her purpose is giving to the world the best of herself in empowering and building the capacity of those with perceived minimal capabilities.