The GEMS Camp Virtual Graduation Ceremony & Community Showcase
Join us as we celebrate and honor the 72 GEMS Camp virtual and in-person participants for 2021 Summer Camp Experiences. https://thegemscamp.
About this event
This is a highly interactive online experience brought to you by Gatherly.io. Each year, Gems share out their capstone projects with the general public. The meeting link is https://thegemscamp.event.gatherly.io
We are asking for tax-deductible donations of $10 to reserve your spot to see these ladies shine! Come and browse the exhibit hall to engage with our girls. Be sure to join the keynote and special recognition sessions of our sponsors, donors, and dedicated volunteers. We will conclude this memorable event with our traditional certificate of completion and 5 Karat Gems Awards presentations.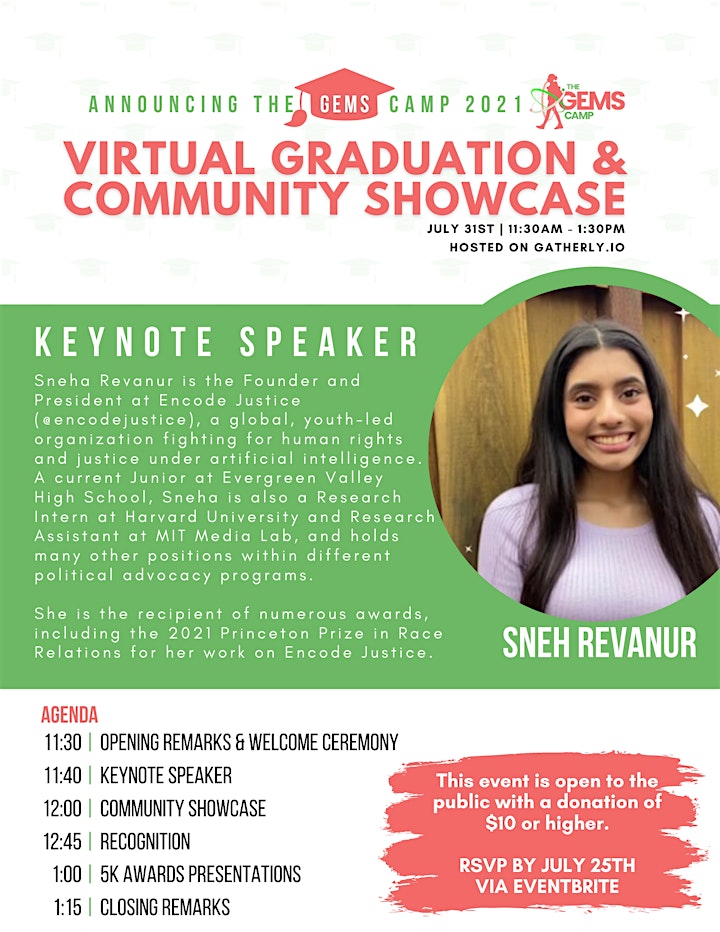 Organizer of The GEMS Camp Virtual Graduation Ceremony & Community Showcase
The GEMS Camp is a holistic STEM program designed to help urban girls shine with guidance from industry professionals. Our mission is to build confidence in urban teen girls in five core areas we call the 5 Karat Gems – Academics, Career, Creativity, Leadership & Service– so that they will be successful in STEM studies and careers.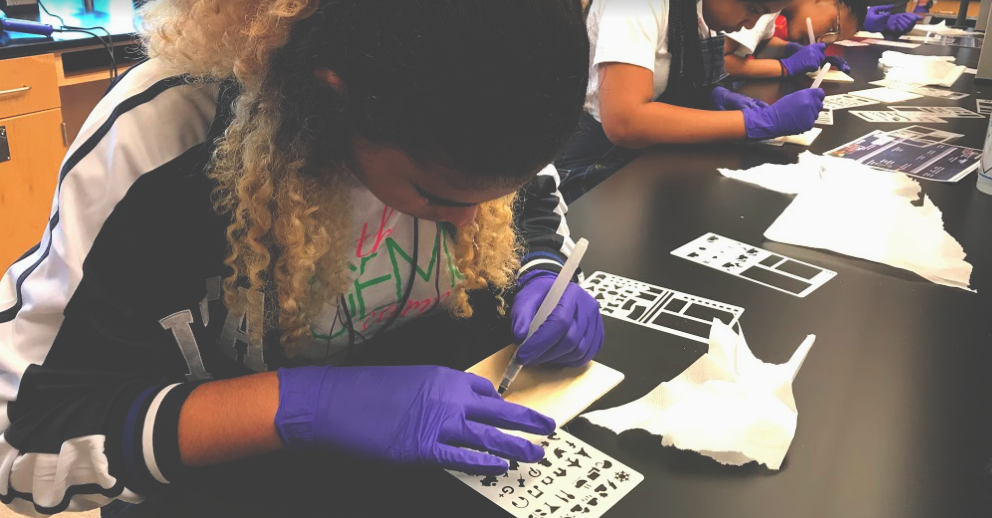 The GEMS Camp, launched in summer 2010 as a free 6-week Saturday camp, preparing urban girls in grades 7 through 9 to be well-rounded, confident, and ready for college and beyond. Saki Milton, a middle school mathematics teacher was inspired by her 10th grade students who had to complete a yearlong personal project with just $1,000 cash. She decided to use her spring break vacation to create a personal project of her own. Her passion for mathematics and love for serving youths led her to a STEM camp for girls in neighborhoods similar to her own as a child. 
The organization was officially incorporated on September 24, 2013 in the state of North Carolina and gained its tax-exempt status with the Internal Revenue Service on February 12, 2014. Since its inception, The GEMS Camp has been instrumental in inspiring more than 300 girls in STEM studies and is hosted annually at The University of North Texas at Dallas. In addition to its flagship program, GEMS has taken 20 girls to explore STEM internationally (Italy in 2018 and the UAE in 2019) through its Global STEM Travel Experience.