The Gathering of Men SoCal Breakfast Event with Major Jeff Struecker - The...
Description
The Gathering of Men Breakfast Event
Featuring Major Jeff Struecker
"Since Veterans Day - Nov 11 - falls on Saturday, The Veterans Day National Holiday will be recognized on Friday - Nov 10. Government offices, banks, and most schools will be closed, so traffic will be less congested...
Join us in honoring veterans with our featured speaker, Major Struecker - the Lead Army Ranger in the Mogadishu, Somalia Rescue Mission called Black Hawk Down.

DISCOUNTS FOR VETERANS - click on "CONTACT" below, and email the event organizer for information.
Major Struecker was featured in the book and Hollywood film depicting the "Black Hawk Down" story. He is the author of 5 books, including "Bullet Proof Faith" and "Road to Unafraid", and holds an earned Ph.D. degree, numerous awards and commendations, and has been awarded the Bronze Star. He is a man of courage and conviction, having served Combat Tours in Panama, Kuwait, Afghanistan, and Iraq.
DON'T MISS HEARING MAJOR JEFF STRUECKER'S STORY ABOUT FACING AND OVERCOMING FEAR HEAD ON!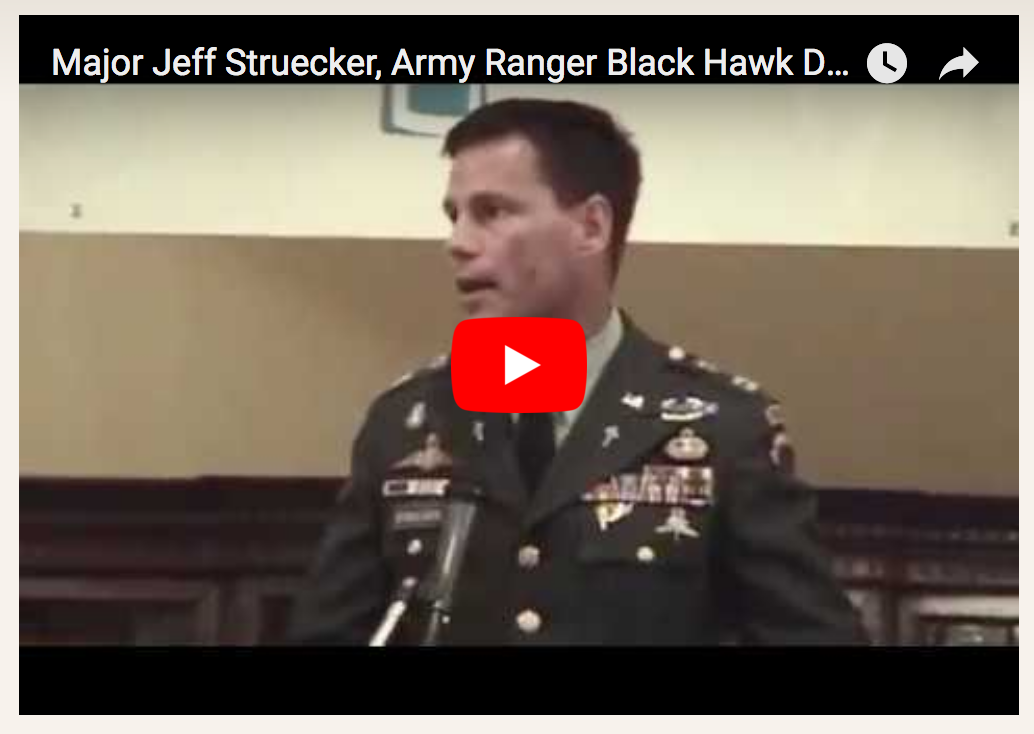 Please print out your ticket(s) confirmation email, and check in at the registration table the morning of the breakfast for your table/seat assignment. GOMSC is a non-profit organization. Table and Half-Table sponsorships are tax-deductible, minus ticket value used personally by Sponsor.
Event Purpose: An opportunity to investigate the Christian life in a non-threatening environment and how it can impact your life.