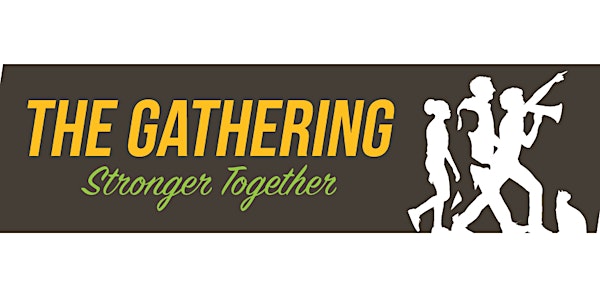 The Gathering: A Virtual CARE Convening
THE GATHERING is a place to listen to proximate leaders identify their barriers and share their successes to create equitable solutions.
When and where
Location
The HIVE 30 South 15th Street Philadelphia, PA 19102
About this event
Please join us for Friday's presentations. You will get an all day pass to The Gathering virtually.
The Gathering is an introduction to the Human and Animal Well-being framework in which CARE's mission-driven work is illustrated. As such, we've designed a day that focuses on community wisdom and the unique perspective of Black, Indigenous, and other people of color identified as proximate leaders through our CARE Center program.
We view this as a great opportunity for human and animal well-being stakeholders to do some deep listening and take this knowledge to contribute to opportunities with individuals and communities who lack direct engagement or investment by animal welfare. By sharing the work of people of color, who are historically underfunded, we hope to elevate and inspire continued collaboration and support.
There will be no refunds issued.
NOTE: We encourage everyone to watch Live. We have not determined when, or if, recordings will be made available. All registrants will be notified when that determination has been made.
9:30 AM Welcome: James Evans, CEO and Founder
10:00 AM CARE Center Presentation: Rescue
10:30 AM CARE Center Presentation: Low Cost Vet Access
11:00 AM CARE Center Presentation: Disaster Relief
11:30 AM Lady J Fitness Movement Activity
12:00 PM CARE Center Presentation: Youth and Community Programs
12:30 PM CARE Center Presentation: Community InReach
1:00 PM LUNCH BREAK
2:00 PM CARE Center Presentation: Minnesota
2:30 PM CARE Center Presentation: TNR
3:00 PM Lady J Fitness: Mindfulness
3:30 CLOSE