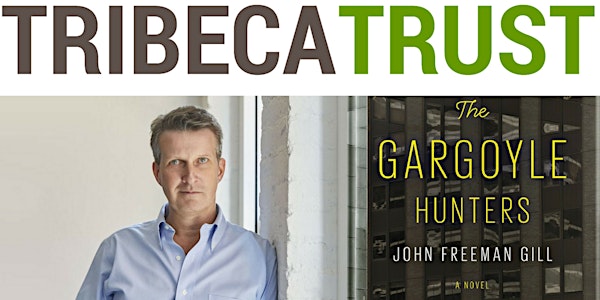 The Gargoyle Hunter in Tribeca - Party to Raise Funds for Tribeca Trust!
Location
Kreiss Residence
Fleming Warehouse
135 Watts Street
New York, New York 10013
Description
Come one, come all to the Tribeca literary party of the season - John Freeman Gill has gallantly agreed to read from his book The Gargoyle Hunters. And then of course, champagne! Finger food! American songbook on the ivories! Expect no less from Tribeca Trust. And to top it all off, an anonymous donor has agreed to match all contributions up to $10,000.
All guests will receive a signed copy of the book to take home. Can you think of a better way to raise funds for Tribeca Trust's legal defense fund? Come after work and join us in fighting for Tribeca's historic districts and public spaces.
Tickets are $175 plus the processing fee that goes to Eventbrite.