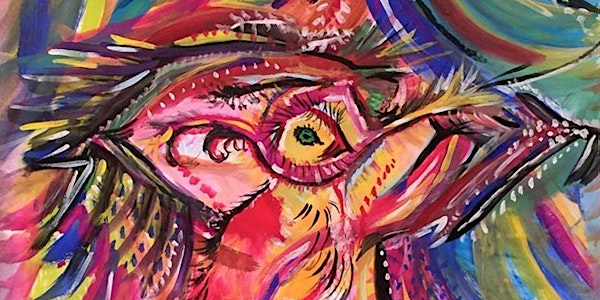 The Garden of Your HeART: A Resiliency Tool for Growth & Transformation
"The Garden of Your HeART" uses the metaphor of the garden to explore our inner landscape. Seeds to nurture, weeds to uproot, and much more.
About this event
The Arts and Healing Resiliency Center is proud to announce our Special Event for August: "The Garden of Your HeART: A Resiliency Tool for Growth & Transformation" facilitated by Karen Corona, LCSW.
Karen Corona is a licensed clinical social worker (LCSW) and has a psychotherapy practice in Portland, OR. She specializes in helping women heal from childhood trauma. Karen brings her training in expressive arts therapy to her coaching business and is a certified Wellness & Recovery Clini-Coach®. In this capacity, she helps women in sobriety creatively transform their recovery in order to live radiant lives.
Format: 1. Introduction to the garden as a metaphor to aid in personal growth. 2. Poetry – The Earth Song. 3. Journaling – writing in response to four journal prompts. 4. Invitation to create a collage that reflects our current 'inner garden'
Art Activity: A collage creation that is a depiction of our 'inner garden' that may reflect strengths and what is blooming in our life along with various weeds that may be inhibiting growth and require our compassionate attention.
Supplies: 1. A piece of cardstock, sketchbook, or canvas board for the base of collage. 2. Glue adhesive: glue sticks, mod podge or a glue gun (if desiring to glue objects such as buttons onto the collage). 3. Art medium: you may use colored pencils, pen/colored markers, oil pastels, watercolors, acrylic paint or a combination. 4. Items/Ephemera: anything you may want to add to your collage like stickers, washi tape, decorative papers, buttons, ink pads, or magazines for garden images etc.
Goals: 1. To use the garden as a metaphor to aid in your growth & transformation journey. 2. To identify strengths and how you are nurturing what is currently blooming in your life. 3. To take stock of what may be some 'inner weeds' that are inhibiting your growth that may need to be uprooted. 4. To honor and reflect upon the 'seeds' you are currently planting and caring for physically, emotionally, and spiritually.
The Arts and Healing Resiliency Center's "Follow Your Arts Heart" supports mental health wellness by nurturing arts expression and resiliency in a caring community.
The Inspired Mission of the Arts & Healing Resiliency Center is to Honor & Practice the Caring Art of Human Connection.
Diane Kaufman, MD, founder-director of the Arts & Healing Resiliency Center, is a poet, artist, child psychiatrist, and humanism in medicine awardee. Her story, "Bird That Wants to Fly," inspired an opera composed by Michael Raphael, performed by Trilogy: An Opera Company, and narrated by actor Danny Glover.
"Dr. Diane has been able to create a safe place on zoom for people from all over the world to meet and explore their innermost thoughts. We have used poetry and music and written about our feeling or express how the piece moves us. I have been surprised at some of the buried emotions that have arisen in these meetings. I look forward to Saturdays now to see what else I can discover about myself." Rachelle
"Engaging, sensitive and insightful. The Arts & Healing Resiliency Centre helps me to develop innovative approaches to supporting individuals and communities through expressive arts. Each workshop is creative, collaborative and rooted in the wisdom of lived experiences. Exploring our rich inner lives is central to my art and poetic practice and Diane's holistic approach honours vulnerability and courage." Tanya E. Denhere, Artist & Poet  
"Diane, thanks SO much for a beautiful healing workshop today. I got so much from it and am looking forward to going back through all my scribbles and doodles I did during the class as things came to me. I can't tell you how much I get from these workshops, it's truly such a gift in my life." Katherine Raina
"I love the way you offer your groups Diane - it resonates with me on a deep level ~ so beautifully done. I felt so moved and uplifted by everyone's sharing, including yours - it really was very helpful in many ways. I love attending these groups. Such a great experience. Thank you. Anin Utigaard, MFT, REAT (Registered Expressive Arts Therapist)
Do you want to experience for yourself the healing powers of the expressive arts? The Arts and Healing Resiliency Center provides a supportive and caring community to nurture arts expression (writing, drawing, music) to increase awareness of self and others, and to build resiliency.
Please note that while this is not a therapy group, it is a safe place for self expression, deeper understanding of one's self and others, and improving one's ability to cope with life's challenges.
For more information please see: https://www.facebook.com/ArtsHealingResiliency. http://www.mindmatterspc.com/ahrc. Dr. Kaufman can be reached at drdiane@mindmatterspc.com.
"Nature Your Nature" poem by Diane Kaufman, MD with illustration by Amanda Meador
"Phoenix Bird Rising" painting by Diane Kaufman, MD
"Lift You Up" song by Diane Kaufman, MD (lyrics) and Corenia Yoder (singer-songwriter.
"Don't Give Up" song by Diane Kaufman, MD (lyrics, executive producer), Mia Stegner (lyrics, song writer, and vocalist), and Raymiah Jackson (arranger/producer). Animation for the "Don't Give Up" song and public service announcement by Lucia Martinez Rojas.