About this Event
Shop for unique and affordable goods, gifts, and treats while supporting independent creative businesses during our pop up mini-market on select Thursdays and Saturdays. From handmade to vintage, explore original creations by artists, craftspeople and entrepreneurs including but not limited to jewelry, florals, candles, ceramic, paintings, paper crafts, metalwork, textiles, apparel, home decor, and body products.
To ensure a safe experience, our market takes place either outdoors on our patio and throughout our parking lot which covers 3,300 square feet and at times inside the Garage at R.House which is a 6,500 square foot industrial event space
Our Garage Sale markets take place from 12 pm to 4 pm.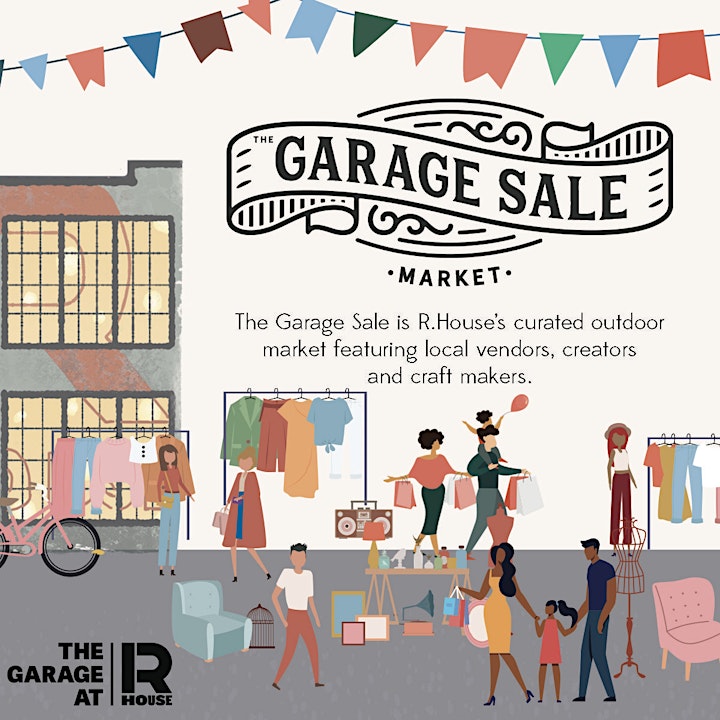 REGISTER FOR MONTHLY GIVEAWAY
Several guests who register for our September 2020 markets will receive numerous gifts and prizes from our vendor sponsors on our October 3rd Garage Sale market. It will take place inside the Garage at R.House, outside on the R.House patio, and in our parking lot. We'll be featuring over 20+ vendors.
Register in advance on Eventbrite. We will select a winner on the evening of October 2, 2020, and notify you by email. You can then pick up your giveaway prize at the Garage Sale market between the hours of 12 pm to 4 pm.
GIVEAWAY SPONSORS
Ankh Queens Crafts | The. Codex Club | Divinely Crafted | R. Bar | Charm City Threads | OPL Accessories | Sun Ah Blair Jewelry | Tamshandcrafts | One Pony Paper | Gogo's | Sun Ah Blair Jewelry
*Please note the Garage at R.House is a 6,500 square feet space and our patio and parking lot provides us with an additional 3,300 square feet of room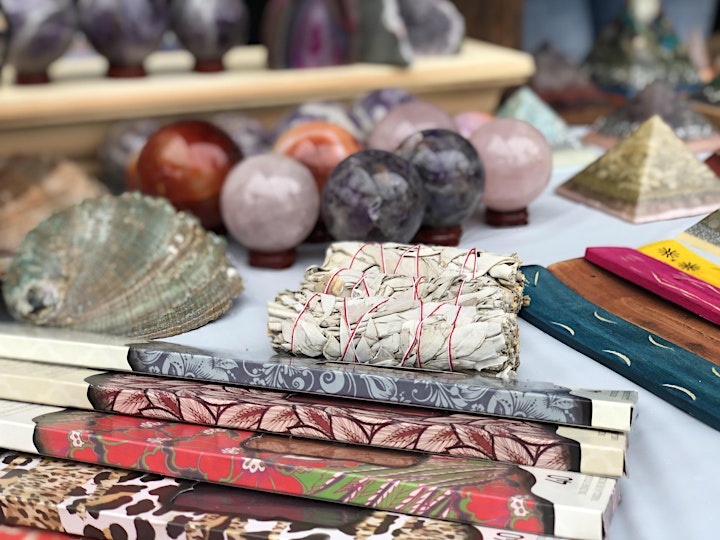 Planning to visit the Garage Sale market?
Please note the following.
A mask is required at all times, (unless you're seated at a patio table)
Please maintain social distance.
The majority of our vendors are cashless
To see which vendors will be featured at each market and to place a pre-order for contact-free pick-up CLICK HERE
Learn more about the Garage Sale market at RHousePickUp.com
Apply to vend at the Garage Sale market. CLICK HERE!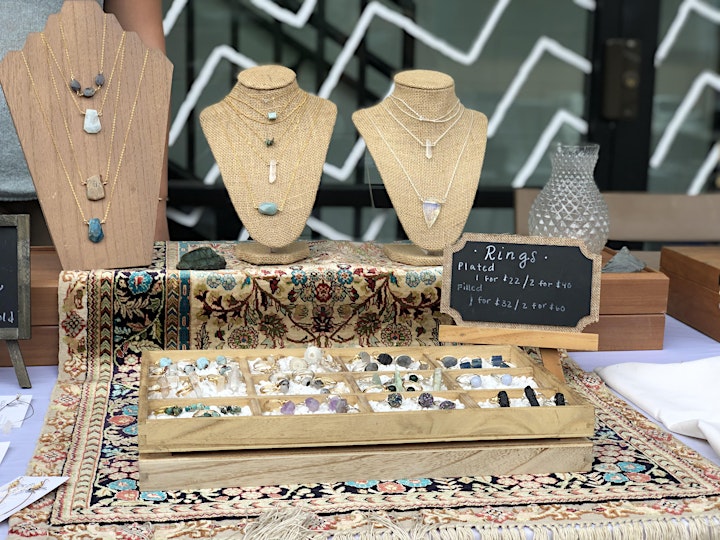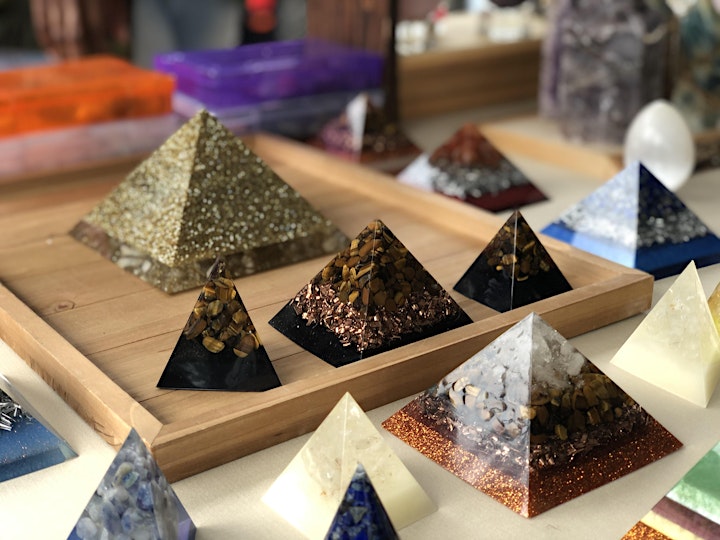 The Garage Sale market is produced in partnership with The Garage at R.House, A Day N June. and SpeakEasy Noir.
ABOUT A DAY N JUNE: A Day in June is a Vintage Lifestyle Concept Shop specializing in everything your Aunts and Uncles didn't want. Combining culture with the business of selling, they curate a selection of products that suggest a stylish & sustainable lifestyle.
ABOUT SPEAKEASY NOIR: SpeakEasy Noir is a sensual movement experience & an immersive mind-body wellness practice. We explore Power, Pleasure & Play through erotic movement and emotional expression. Our shop is curated with provocative and sensual enchantments for living a SpeakEasy Noir life.
ABOUT THE GARAGE @ R. HOUSE: "The Place to Come Together in the Heart of Baltimore." The Garage at R. House is a 6,500-square-foot industrial-chic style space perfect for private and public events of up to 350 people (pre-COVID). With exclusive r. bar beverage service and endless production possibilities, The Garage promises a memorable event setting.
Flyer Design by Studio Creative Group