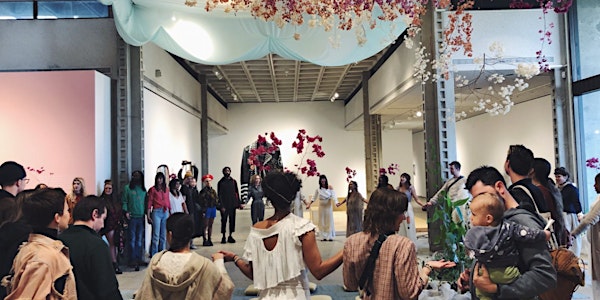 the galactic wave facilitated by Nate Mercereau, Josh Johnson & Lani Trock
Join us for a special event presented jointly with LAND in support of Trock's exhibition and so we blossom gently into the infinite garden
When and where
Location
Philosophical Research Society 3910 Los Feliz Boulevard Los Angeles, CA 90027
About this event
the galactic wave is a participatory music and movement performance, to awaken the innate awareness of our fundamental interconnectedness, tipping the scales towards our continuous evolution into unity consciousness.
this performance will begin at 1:11 pm and will be followed by a closing reception lasting until sunset.
This program is presented by Los Angeles Nomadic Division (LAND) and made possible in part by a grant from the City of Los Angeles, Department of Cultural Affairs.
About the artists:
Listening to Nate Mercereau's music feels like staring down a kaleidoscope. The songwriter, producer, and multi-instrumentalist surveys the fractured borders between sounds, and celebrates the beautiful moments where they collide. And when he's not making his own music, he's looking at the world of pop through his prismatic perspective —he's produced or played on records by Jay-Z, Shawn Mendes, Lizzo, and The Weeknd, just to name a few. Moreover, Mercereau has learned that no matter what sounds he's working with he needs to lean in close, to focus on the details. "When you keep zooming in on something, it keeps getting more detailed," says the Los Angeles-based artist. "It's like there's worlds within that world." His new album, SUNDAYS, embodies that as he dives headlong into a mystical, rich vein of sonic worlds, each song more intricate and intimate than the last.
SUNDAYS developed out of what Mercereau calls "spontaneous composition"—weekly delves into his psyche via live-streamed performance. The sets were built in fluid collaboration with a series of percussive improvisations dreamt up by Carlos Niño, a forward-thinking producer, instrumentalist, and staple of L.A.'s experimental scene. Due to its open beginnings, SUNDAYS is both free of form and packed with complexity —at any given moment it can feel airy, dusty, serene, or fiercely passionate. The ten tracks don't seem like traditionally structured songs. They're human, emotional, and alive. "Everything I'm doing is about getting breath out of my body," Mercereau says. "It really feels elemental."
Josh Johnson is a saxophonist, keyboardist, multi-instrumentalist and composer. He has performed extensively with the likes of Jeff Parker, Kiefer, Makaya McCraven, Miguel Atwood-Ferguson, Leon Bridges and Marquis Hill. Johnson can be heard on records by all of these artists, as well as records from the Chicago Underground Quartet, Jeremy Cunningham, Mark de Clive-Lowe, Dawes, Dexter Story, Louis Cole and Joshua White.
Since 2018, Johnson has been the musical director, keyboardist, and saxophonist for Leon Bridges, which has taken him to Europe, Asia and Australia. Highlights of his time with Bridges include sold-out performances at Radio City Music Hall, Greek Theater, and the Hollywood Bowl. As a composer, Johnson has written music for many of his own projects, including the bands Snaarj and Holophonor, in addition to writing music for commercial use. He recently contributed arrangements to Sara Gazarek's album "Thirsty Ghost", which was nominated for two Grammy awards. In 2015 Johnson was commissioned to compose an hour-long piece by the Los Angeles Jazz Society. His resulting multi-media work "UNREST" takes an unflinching look at the 1992 Los Angeles Civil Unrest, and was premiered at the Angel City Jazz Festival. Johnson currently resides in Los Angeles.
Lani Trock is a multi-disciplinary artist based in Los Angeles. Through archival research, audiovisuals, movement, sculpture, and immersive, participatory installations, she works to facilitate planetary evolution into biosphere consciousness. With a practice centered in world building, she frequently utilizes fragile, evolving and ephemeral materials, exploring non-attachment, slowness and deep patience. With an awareness of this universe as a fundamentally interconnected, symbiotic organism, all aspects are honored as equally essential for their unique contribution to the collective whole. Her work envisions alternative future paradigms that embody a cultural shift away from scarcity, commodification and competition, in favor of abundance, collaboration and mutual benefit. The primary objective of her practice is to advocate for the peaceful evolution and spiritual elevation of humankind.
LAND (Los Angeles Nomadic Division) is a non-profit organization founded in 2009 committed to curating site-specific public art exhibitions in Los Angeles and beyond. LAND believes that all people deserve the opportunity to experience innovative contemporary art in their everyday existence, to enhance their quality of life and ways of thinking about their community. In turn, artists deserve the opportunity to realize projects in the public realm, unsupported through traditional institutions. LAND brings contemporary art outside of the walls of museums and galleries, into our shared public spaces and unique sites.
this program is in support of Lani Trock's solo exhibition and so we blossom gently into the infinite garden
as we deepen our understanding of an interdependent collective consciousness as fundamental reality, and all matter a manifestation of it- we are given a very practical, moral imperative to care for all kind, in order to improve the conditions of the material world. at this moment in human history, as we evolve into unity consciousness and an ecological worldview, blockchain technology and web3- the layer of the internet built on this decentralized protocol- are emerging both as a direct reflection of our evolving consciousness, and as an economic, technological scaffolding to support our transition into a society built upon a culture of care and wellbeing; one that fully embodies this awareness and reflects the truth of what we really are, an interconnected, symbiotic organism, each of us equally essential to the collective whole.
the exhibition is made possible by NPS - nationalpeaceservice.us, and all public programs are part of the ongoing research project i am building during my year-long residency at PRS - www.web3edu.us - a curated archive of educational resources, meaningful dialogue, and opportunities to participate in the development of the web3 ecosystem. i also wrote an essay that shares a title with the exhibition in the current Biodiversity print issue of Autre Magazine, exploring the same territory. -lani trock
main image: from previous iteration presented @lamagbarnsdall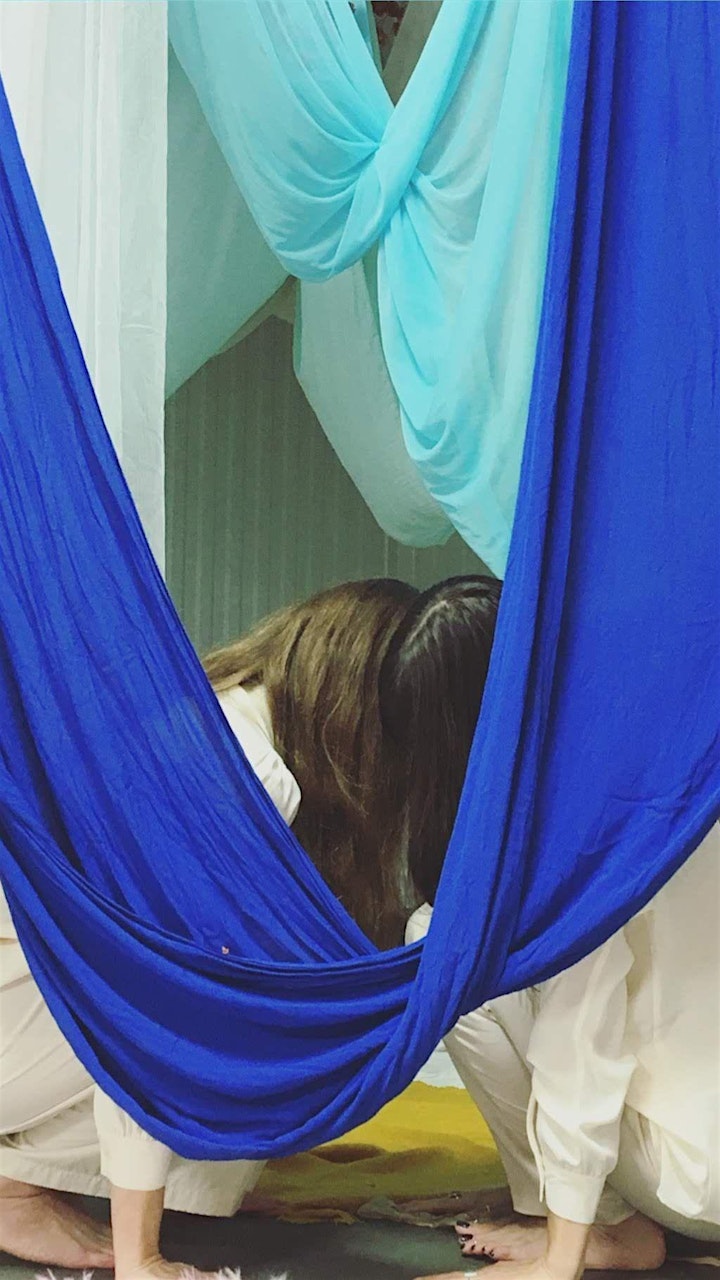 An inherent risk of exposure to COVID-19 exists in any public space where people are present. We cannot guarantee you will not be exposed to COVID-19 during your visit. Those visiting the Philosophical Research Society, Inc. do so at their own risk of such exposure. To read current PRS COVID protocols click here