Description
Connecting, Sharing, Supporting
The G8 Ladies gather to:
Share & discuss takeaways from networking events which they attend during the month.

Learn from each other in the workshops

Brainstorm new ideas, challenges & innovations
Bourne from Madelaine Albright's G7 group of female UN Ambassadors where they pledged to support each other in the male dominated environment.

Agenda:
16:00 Meet & Network
16:15 Overview, introduction & announcements
16:30 Mini-workshops:
Julie Watson - The neuroscience of play and how "fun" can help change attitudes, beliefs and mindsets making for a positive workplace culture.
18:00 Discuss the two-minute takeaways (please post on the linkedIn page NB. The person who posts the takeaway will present the discussion.
18:20 Brainstorming new ideas - Do you have a dangerous, exciting, problem solving idea? let the group brainstorm it and help you plan the next steps.
18:25 Wrap up, annoucements, events coming up, G8 Ladies in 2018
18:30 Thanks & close
18:30 Networking
19:00 close (strictly closing at 7pm)
Enjoy the discussion, help each other solve problems while sipping bubbles and connecting with fantastic ladies. All information from the past G8 Ladies sessions are stored in the G8 Ladies Dropbox folder.
The G8 Ladies is proudly supported by:
Helping your business focus on the things that really matter in order to gain the clarity that you need.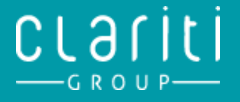 Helping organisations who won't settle for project failure.