THE G WORD Documentary | Who gets to be gifted and why?
Description
— PLEASE JOIN US —
Thursday, May 4th, 2017 — 6:30 pm - 8:30 pm for ...
THE G WORD Documentary | Who gets to be gifted in America and why?
Lenny Mendonca from Half Moon Bay Brewing Co.'s Brews & Views will be hosting an evening fundraiser with Marc Smolowitz, Director-Producer of the documentary in production: THE G WORD, the first feature length theatrical documentary to fully examine what it means to be gifted. Marc will pre-screen clips from the film, discuss the process involved in making a feature documentary, and moderate a panel discussion on gifted education with other local Bay Area education leaders.
The goal of the panel discussion is to generate conversation that gets people excited to re-consider gifted / special education, learning differences and social justice/equity/access. Among many topics, our film is asking the question -- "Who gets to be gifted in America and why?" We're developing powerful and unexpected stories here, including giftedness within the prison system, that we are confident will support a dynamic national conversation about broader education policy issues.
Panelists include:

Lisa Betts-LaCroix - Lisa is an outspoken advocate for radical educational reform and is co-founder of San Francisco Bay Area Gifted Homeschoolers, a community of 350+ families who independently educate their gifted children outside of traditional school. Lisa also writes and speaks about the Future of Education and the Meta-learning skills needed for our fast-changing world.

Lauren Davenport - Lauren is currently Assistant Director of Retreats & Spirit, Instructor of Religious Studies, Head Girls Varsity Lacrosse Coach Athletics at Sacred Heart Cathedral Prepatory School in San Francisco. Her previous work includes being a camp counselor at the Center for Talented Youth in Baltimore. Lauren has a Master of Education in Gifted Education from Louisiana State University.

Steve Good - Executive director of Five Keys Schools and Programs, an EMO that started the first accredited charter high school in the nation to serve adult students inside county jails. Today Five Keys operates education and reentry programs in 17 County Jails in California and has 65 community learning centers across the state. Good has consulted with the US Department of Education's Office of Vocation and Adult Education on their Correctional Education Reentry Program Model.

Shelly Masur - CEO of the Californians Dedicated to Education Foundation, a current Redwood City Councilmember, a former school board member in the Redwood City School District and was named 100 Women of Influence in 2013 for her work in education. CDE Foundation's mission is to work as a trusted partner with state education leaders and entities to improve public education through creating, resourcing, and implementing solutions that result in a strong and valued public education system that serves every student in California.

Lenny Mendonca - Lenny is a director emeritus (retired senior partner) from the Washington D.C. and San Francisco offices of McKinsey & Company, a global management consulting firm. He is a senior fellow at the Presidio Institute, Chair of Children Now, Co-Chair of California Forward, founder and Chair of Fusecorps, Chair Emeritus of the Bay Area Council and the Economic Institute of the Bay Area, and was Vice-Chair of the Stanford Graduate School of Business Advisory Council. Lenny lives on the Half Moon Bay coast, with his wife, Christine. They raised their two daughters, Allie and Rebecca, there and are the founders and owners of the Half Moon Bay Brewing Company and Pacific Standard Taproom in Berkeley, CA.

Lisa Petrides, Ph.D. - Founder and CEO of ISKME, an independent, nonprofit established in 2002, works to transform teaching and learning by building the capacity of the education sector to improve information access and knowledge sharing. Petrides is a noted innovator, scholar, and international open educational resources (OER) expert who has helped lead the development of tools and strategies to create and support access and equity in education. Her work includes the creation of OER Commons, a digital public library of OER and collaboration platform that supports the creation and adaptation of free and openly licensed educational resources, and Big Ideas Fest.

Jade Rivera - For over ten years, Jade Rivera has made educating gifted and twice-exceptional children her mission. For several years, she led a micro-school in Oakland, CA, where she provided a unique and engaging learning environment that quirky children adored. She is a proud GHF Ambassador, and author of Micro-Schools: Creating Personalized Learning on a Budget. And founder of the Build Your Micro-School Summer Institute. She now works as an educator, family coach, and writer. In 2016 she was awarded for her distinguished service for gifted children by the California Association for the Gifted.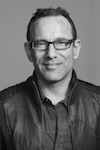 Marc Smolowitz - Panel Moderator - Director-Producer of THE G WORD documentary. Marc is a multi-award winning director, producer and executive producer with 25+ years of experience across all aspects of the entertainment and media business. His career focus has been powerful social issue filmmaking across all genres.
Co-presented by:




LOCATION — Mavericks Conference Center
ADDRESS — 107 Broadway | Half Moon Bay, California, 94019
DATE & TIME — Thursday, May 4, 2017 | 6:30 pm - 8:30 pm
KINDLY RSVP BY 5/3 | Click on the "Register" button above to RSVP | Limited to 2 guests per RSVP | If you would like to bring more than two guests, please contact us by email: TheGWordFilm@gmail.com.
If you are unable to attend, but would like to donate to help with the production of THE G WORD documentary, please donate through our fiscal sponsor: http://documentaries.org/cid-films/the-g-word/ or via the "Regrets with Donation" option after clicking on the green "Register" button.