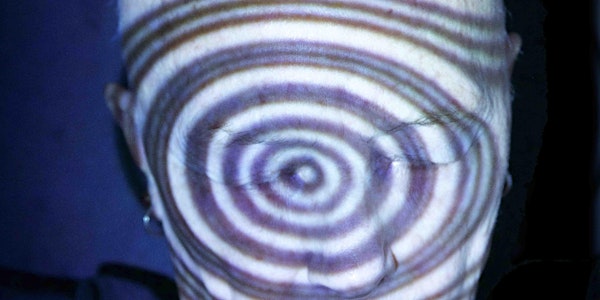 The Futurism Is Ours: Undoing the Whole Thing
When and where
Location
Maysles Documentary Center 343 Malcolm X Boulevard New York, NY 10027
Refund Policy
Refunds up to 1 day before event
Description
The Futurism Is Ours is a program of afro- and feminist-futurist films that explore present-day dilemmas, envision the future, and re-imagine the past. By expanding notions of time, outer space, memory, and collective trauma, these artists treat cinema as a space for exploring and representing the often tangled intersections between diaspora and colonial legacies, utopia and dystopia, and for foregrounding a vision of black and queer liberation.
The Futurism Is Ours is a section of the year-long experimental film series, The American Experiment, supported by The Andy Warhol Foundation for the Visual Arts.
https://www.maysles.org/the-american-experiment
Undoing The Whole Thing, the kick-off event of The Futurism Is Ours, is about breaking down and building back up again. Featuring short work by Barbara Hammer, Miatta Kawinzi, and Joey Carducci, the program reflects on the filmmakers' experiences working within and against cinematic lineages through their exploration of selfhood, queerness, and alternative social realities.
Bedtime Stories I, II, III (Hammer, 1988), at once playful and poetic, messes with the tools of digital processing--color, saturation, frame rate, resolution--to create an intellectually and erotically charged "other" space. Hammer demonstrates both the limits and possibilities of her filmmaking instruments and, in doing so, evokes longing for another world. In Evidentiary Bodies (Hammer, 2018), that longing persists. Made 30 years after Bedtime Stories, the piece began as a three-screen installation. Hammer collapses the material and immaterial conditions--of celluloid, space, and time--that shape and wear on the aging body. For Hammer, the body is evidence of a decaying present, as well as a hopeful, re-imagined future.
Miatta Kawinzi, the 2018 recipient of the Barbara Hammer Lesbian Experimental Filmmaking Grant, is a multidisciplinary artist whose work explores internal and external landscapes as sites of re-imagining. sweat/tears/sea (Kawinzi, 2017), through a series of poetic and rhetorical questions, chips away at the confines of language and letters, while Art M.B.F. (Kawinzi, 2013) breaks down sound and rhythm. Oscillating in tone and serious in critique, Kawinzi's work interrogates both "formalism and form as ism," and suggests possibilities for new ways of navigating time, meaning, communication, and artistic practice.
Joey Carducci, a longtime friend and collaborator of Barbara Hammer, shot Generations (Hammer & Carducci, 2010) with Hammer during the dwindling days of Astroland in Coney Island. Hammer and Carducci edited the same footage separately, splicing together their pieces in tender, cross-generational dialogue. Carducci encourages viewers to connect his film materials with the aging body, as well as with the mentorships that have shaped--and continue to shape--the present generation of moving image artists. At one point we watch as Barbara Hammer uses a grease pencil (designed for 16mm film editing) to circle the age spots on her face.
Through combined digital and analog technologies and various modes of cinematic expression, each of these filmmakers renders cinema a space through which to examine and reconstruct the self, the body, and the present moment. Together, they tell a story of queer bodies and image-making, of undoing the whole thing before building it anew.
Kawinzi and Carducci will be present for a post-screening discussion.
PROGRAM:
Bedtime Stories I, II, III (Barbara Hammer, 1988, 33 min. Digital file) Courtesy of Electronic Arts Intermix and the Barbara Hammer Estate
Evidentiary Bodies (Barbara Hammer, 2018, 9:30 min. Digital file) Courtesy of Electronic Arts Intermix and the Barbara Hammer Estate
sweat/tears/sea (Miatta Kawinzi, 2017, 6 min. Digital file) Courtesy of the artist
Art M.B.F. (Miatta Kawinzi, 2013, 4 min. Digital File) Courtesy of the artist
Generations (Barbara Hammer and Joey Carducci, 2010, 30 min. 16mm) 16mm print courtesy of Joey Carducci

Barbara Hammer was a visual artist working primarily in film and video. She has made over 80 moving image works in a career that spans 50 years. She is considered a pioneer of queer cinema.
"My work makes these invisible bodies and histories visible. As a lesbian artist, I found little existing representation, so I put lesbian life on this blank screen, leaving a cultural record for future generations," she stated. Her cinema is multi-leveled and engages an audience viscerally and intellectually with the goal of activating them to make social change. Many of her films have been recently restored by The Academy Film Archive and Electronic Arts Intermix, through an Avant-garde Master Filmmaker grant. Currently, Sarah Keller, Associate Professor of Art at the University of Massachusetts Boston, is authoring a book on her films to be released by Wayne State University Press.
Barbara Hammer was born in 1939 in Hollywood, California. She lived and worked in New York until her death in 2019.
Miatta Kawinzi is a multi-disciplinary artist. She explores the figure, the inner & outer landscape, and culture as sites of re-imagination & possibility. She works with images, objects, sound, space, the body, and language.
She was born in 1987 in Nashville, TN to a Liberian mother and Kenyan father & received an MFA in Studio Art from Hunter College in 2016 and a BA in Interdisciplinary Art & Cultural Theory from Hampshire College in 2010. Based in NYC, she has exhibited and/or performed her work in the US, Mexico, South Africa, France, Switzerland, Trinidad & Tobago, and Liberia, where her work is included in the Art-in-Embassies public collection in Monrovia.
Exploring the intersections of social engagement and creative practice, Kawinzi also works as a community-based teaching artist & workshop facilitator and museum educator. She has participated in talks/panels and/or facilitated workshops in spaces including the 1-54 Contemporary African Art Fair, the Octavia Project, Columbia University, the Queens Museum, Weeksville Heritage Center, and the Open Engagement conference & has held recent professorial teaching appointments at Hampshire College and the University of Richmond.
Joey Carducci is a filmmaker, 16mm film lab faculty advisor and assistant lab manager in the Film/Video Department at Pratt Institute. Carducci's handmade films incorporate the materiality of queer experimental 16mm filmmaking through the theory and practice of self-reflexivity. His work acknowledges itself and the viewer, challenging the mandatory narrative by exposing the process to create awareness and resistance in content and form. While 16mm film is his chosen art and craft, he admits that his media activism is conducted primarily on his smartphone, featured in his ongoing project Civil Imagination in Practice: Copwatching as an Oppositional Gaze. He is committed to addressing his own white, transmasculine and class privilege at the intersections of injustice within and beyond the film frame and the gates of Pratt. He is currently developing a 16mm trans experimental film theory as a part of his Master's Thesis in Pratt's Graduate Program in Media Studies.