Description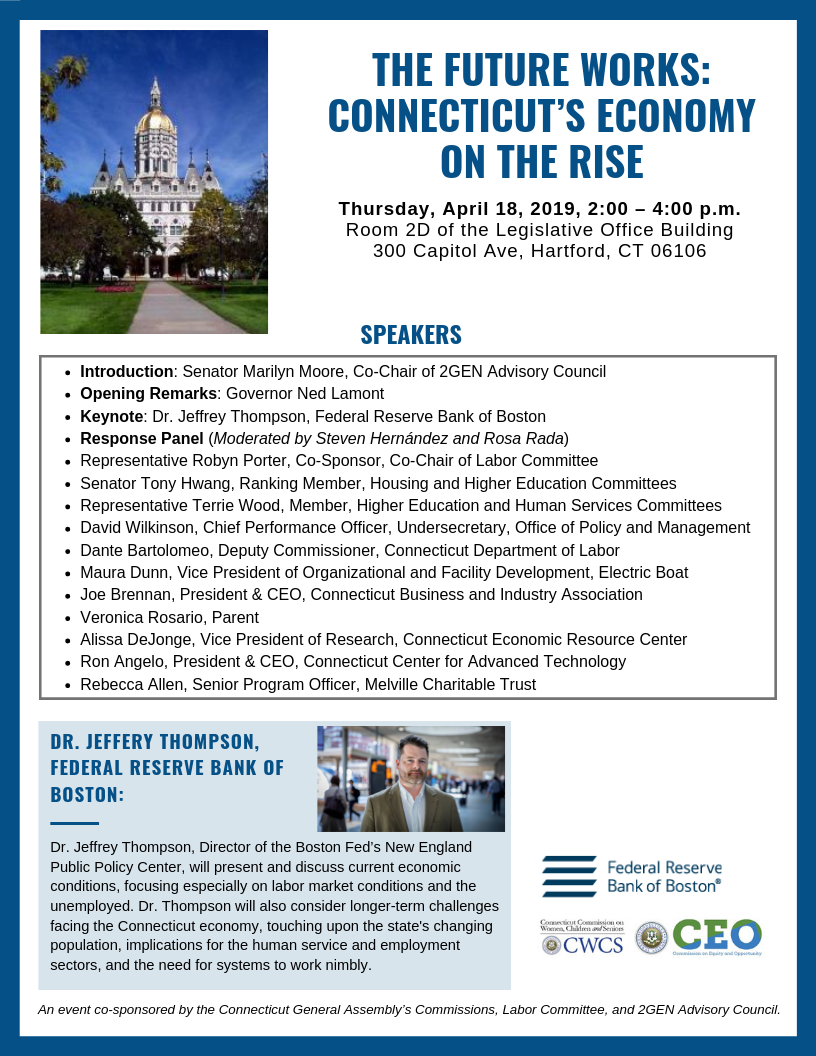 The Connecticut General Assembly's Commissions, Labor Committee, and 2GEN Advisory Council are co-sponsoring a forum, "The Future Works: Connecticut's Economy on the Rise," on Thursday, April 18, 2019, 2:00 – 4:00 p.m. in Room 2D of the Legislative Office Building.

Dr. Jeffrey Thompson, Director of the Boston Fed's New England Public Policy Center, will present and discuss current economic conditions, focusing especially on labor market conditions and the unemployed. Dr. Thompson will also consider longer-term challenges facing the Connecticut economy, touching upon the state's changing population, implications for the human service and employment sectors, and the need for systems to work nimbly.

Following Dr. Thompson's presentation, a diverse panel of speakers, including bipartisan representatives from key committees of the Connecticut General Assembly, Department of Labor, and Office of Policy and Management, business leaders and thinkers, parents, and philanthropists, will provide a response.

The forum is open to the public and will be broadcast on CT-N.