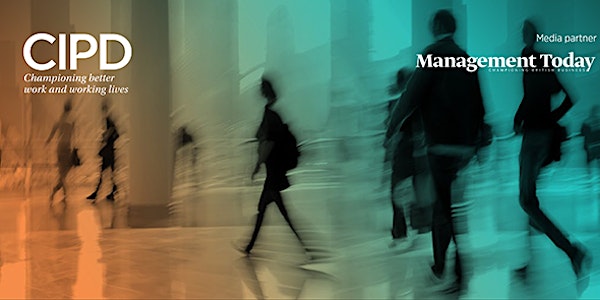 The Future of Work is Human Literary Festival
When and where
Location
The Garry Weston Library, Southwark Cathedral, Montague Close, London, Greater London SE1 9DA
Description
On behalf of Peter Cheese, Chief Executive of the CIPD we would like to invite you to join us at our Future of Work is Human, Literary Festival.
As part of our Future of Work is Human programme, we have spent the last three years curating, convening and listening to those who are passionate and fascinated by creating better work and working lives in all its guises.

Now, we're coming together to celebrate our learnings so far by bringing together approx. 80 leading HR Directors and Business Leaders to discuss and debate the very latest thinking on the Future of Work and the idea that human beings are central to that future.

Emceed by Margaret Heffernan (Author of Wilful Blindness and A Bigger Prize) you will hear from six authors who are experts in their field and have radical ideas to improve the future of work. This evening will distill the latest library of innovative thinking for those who never seem to have time to read everything on their list. We will be serving drinks and nibbles with plenty of time for networking and sharing ideas between and after the two rounds.
Authors will include:
David Waller, City Communications Expert and Author of "The Reputation Game: The Art of Changing How People See You"

Christine Armstrong, Co-Founder, Jericho Chambers and Author of "The Mother of All Jobs: How to Have Children and a Career and Stay Sane(ish)"

Bobby Duffy, Director of Policy Institute, King's College London and Author of"The Perils of Perception: Why We're Wrong About Nearly Everything "

Dan Kieran, CEO of Unbound and Author of "The Surfboard: How Using My Hands Helped Unlock My Mind"

Christina Patterson, Journalist and Author of "The Art of Not Falling Apart"

Jacqui Harper, Business Coach and Former Sky News Anchor, and Author of "Executive Presentations"


Please register by 22 Jan 2019, places are limited and will be allocated on a first come first serve basis.