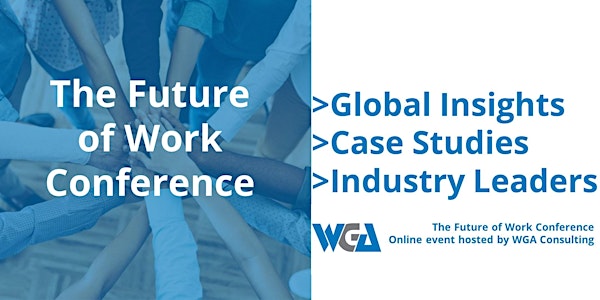 The Future of Work Conference (August 1 • Virtual event)
Join us to network, hear case studies, global insights and Fortune 500 leaders about the Future of Work
Refund Policy
Refunds up to 30 days before event
Eventbrite's fee is nonrefundable.
About this event
The Future of Work has transformed. COVID-19 has made a permanent impact on how we work, where we work and when we work. Employee attitudes towards companies have drastically changed with regards to social, ethical, environmental, diversity and governance behaviors and practices. The business world is undergoing a period of unrivalled change.
To lead in the path forward we must move beyond business as usual, companies must drastically change course to attract and retain top talent, meaningfully address ESG problems, make cultural changes to support the future and address all of the gaps identified during the pandemic.
Future of Work Insights from April 2022:
• 42% of employees are considering or actively looking for new employment due to a decrease in their well-being during the pandemic
• 9 in 10 employees say diversity, ethics, social and climate have become critical factors in their current employment and job search
• 1/3 of employees say that none of their companies' ESG practices are adequate
• 229+ million workers have dropped out of the global labor market during the pandemic
About WGA Consulting
WGA Consulting LLC (WGA) is a global management consulting firm. We are an ethical, incorruptible and world-class alternative to Big-Name consulting firms. We help businesses make and execute the right decisions on strategy, growth, culture, operations, and business transformation. Our firm focuses on solving areas of senior management concern, creating enduring value and delivering impactful results.