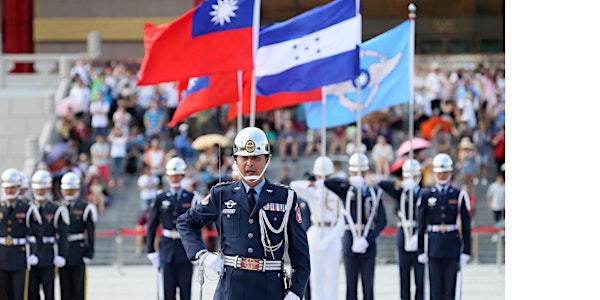 The Future of US-Taiwan Relations
When and where
Location
The Hub, Ballroom, GMU's Fairfax Campus
Description
Join CSPS in welcoming Gerrit Van der Wees, Ian Easten, and Michael Hunzeker for a discussion on:
"The Future of US-Taiwan Relations: Politics, Diplomacy, Defense, and Deterrence"

Dr. Gerrit van der Wees is a former civil servant for the government of The Netherlands and diplomat at the Dutch Embassy in Washington. He previously served as editor and publisher of Taiwan Communiqué, a bi-monthly publication chronicling developments in and around Taiwan. He currently teaches a course on the History of Taiwan at George Mason University.
Mr. Ian Easton is a research fellow at the Project 2049 Institute and author of The Chinese Invasion Threat: Taiwan's Defense and American Strategy in Asia. He previously was a visiting fellow at the Japan Institute for International Affairs in Tokyo and a China analyst at the Center for Naval Analyses. Ian has testified before the U.S.-China Economic and Security Review Commission and lectured at the U.S. Naval War College, Japan's National Defense Academy, and Taiwan's National Defense University.
Dr. Michael Hunzeker is an assistant professor at the Schar School of Policy and Government. His work on military innovation, conventional deterrence and war termination has appeared in Security Studies, the Journal of Strategic Studies, War on the Rocks and Defense One. He is the co-author of a recent CSPS monograph on Taiwan's deterrence posture.