Description
The Future of Urban Mobility
Discover how services like Uber will help cut congestion, pollution, and parking - using new technology and today's infrastructure. Hear new perspectives on the future of urban mobility — and what this means for cities and the people who live in them. See how we can cut congestion, pollution and parking, as well as improve access to transportation, by using private cars for public good.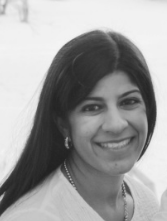 Persis Elavia
Persis is the General Manager of Uber Tennessee. Uber connects users to a safe and convenient ride at the touch of a button.
In this role, she is responsible for ensuring Uber's service delivers maximum value for riders, driver-partners that use the app, and cities. Prior to Uber, Persis spent several years in product management at Asurion and American Express. She started her career at Credit Suisse in New York and earned her MBA and BA from The University of Chicago. Originally from New York, Persis now resides in Nashville with her husband and two children.