Description
What your road will look like in the next 10 years?
From driverless cars to hyperloop, the way we get from point A to point B could be very different in the coming decade. What are some of the new technologies that will be used? Join our panel of prominent experts in the fields of Autonomous vehicles, ridesharing, alternative fuels and mass transit to find out more about the future of transportation. What are the challenges and the roadblocks? What role will infrastructure and legislation play in making some of these technologies mainstream?
Our speakers: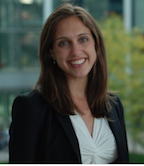 Marissa Galizia is the Head of Marketing Partnerships for ChargePoint, the largest and most open electric vehicle (EV) charging network in the world with over 23,500 charging spots. She is focused on building innovative partnerships that grow awareness of EV charging infrastructure and bring unique value to ChargePoint drivers. She helped create the first complete home solar and EV charging solution which is offered by SunEdison and ChargePoint.
Previously she worked with solar micro-grid companies in India and Kenya to bring access to clean electricity to communities without consistent grid access. She also worked with IBM Global Business Services consulting to federal, state and local governments and utilities to improve customer relationship management. She has an MBA and a Master of Environmental Management from Yale and a B.A. in International Studies from Duke.

Mark Frohnmayer is a software and clean technology entrepreneur with a lifelong interest in transportation. He was the lead programmer of Starsiege: Tribes andTribes 2 at Dynamix (a subsidiary of Vivendi Universal) before leaving to co-found GarageGames, where he helped architect the Torque Game Engine and led the development of Marble Blast Gold and Marble Blast Ultra.
After the sale of GarageGames to IAC in 2007, Mark founded Arcimoto to help catalyze the cultural shift to a sustainable transportation system. Arcimoto is developing the SRK, an affordable three-wheeled electric vehicle that blends the efficiency and thrill of the motorcycle with the capabilities everyday drivers require.
Frohnmayer has also engaged in public policy: he served from 2011-2014 on the Oregon Transportation Commission and launched the Unified Primary effort to reform Oregon's election system that led to the establishment of the Equal Vote Coalition.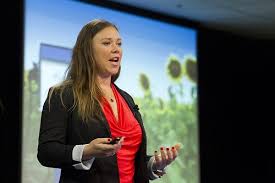 Virginia Klausmeier is the Founder and CEO of Sylvatex, Inc. Virginia has been involved with the development of Sylvatex's microemulsion technology since 2000. She assisted the founding chemist, late Dr. William Klausmeier, in laboratory testing and helped to develop the intellectual property portfolio. Previously, she managed new development ideas for a fortune 500 medical device company and led US clinical and biomechanical research. Virginia earned her B.S in Chemistry and Physiology and M.S. in Biomechanics at the University of Oregon and is also active in Astia, Silicon Valley Leadership Group and the San Francisco's Biofuel Task force. Virginia was recently featured as one of the "Top 10 women in biofuels" and was selected by Forbes for "30 under 30 in Energy". She has recently been selected with a small number of other female CEO's to be mentored by Sen. Feinstein and continues to collect powerful mentors and colleagues.
Our Moderator: Lisa Ann Pinkerton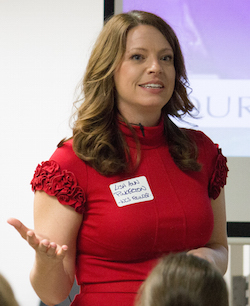 Lisa Ann Pinkerton is founder of Women In Cleantech & Sustainability, a San Francisco Bay Area group dedicated to the advancement of women in various environmental and technology sectors. She is also Founder and President of Technica Communications, where she handles marketing, social media, content production and public relations for cleantech and biotech startups. Additionally, Lisa Ann is Co-Founder and Marketing Chair for the Global Cleantech Cluster Association, sits on the advisory board for the International Sustainable Fashion Week, and is an international speaker, moderator and documentary filmmaker. Lisa Ann is a former award-winning broadcast journalist who reported for National Public Radio, PBS Television, WPXI-NBC, American Public Media, and Free Speech TV.