The Future of Transportation in Minnesota

Wednesday, October 30, 2013 from 10:30 AM to 11:30 AM (CDT)
Event Details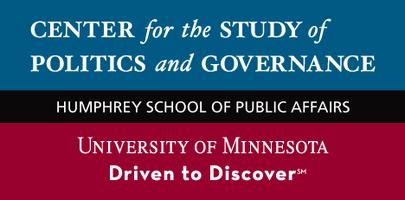 The Future of Transportation of Minnesota
Meeting the transportation needs of Minnesota's growing economy and rising consumer demand will require a full menu of options. Much of the public conversation has focused on transit. It is time to focus on the options for the state's roads and bridges. Leaders in transportation make the business case for investing roads and bridges. Join us for a conversation with Minnesota Commissioner of Transportation Charles Zelle, Chair of the Metropolitan Council Susan Haigh, and Former Metropolitan Council Peter Bell.
Peter Bell, Senior Fellow at the Center for the American Experiment, was appointed chair of the Metropolitan Council by Governor Tim Pawlenty in 2003 and served for eight years. Formerly, he was executive vice president at Hazelden Publishing and Educational Services from 1999 to 2002 and Executive Vice President of Corporate Community Relations at TCF National Bank. He was the co-founder and executive director of the Institute on Black Chemical Abuse and has written numerous books on chemical dependence. He is a former member of the Board of Regents of the University of Minnesota.
Susan Haigh was appointed chair of the Metropolitan Council by Gov. Mark Dayton in January 2011. She is the 13th chair of the Council since its creation by the Legislature in 1967. She previously served as a Ramsey County commissioner from 1995 to 2005, chief deputy Ramsey County attorney from 1982 to 1994, assistant Dakota County attorney from 1979 to 1982 and as a staff lawyer of the Metropolitan Council from 1977 to 1979. Haigh brings to the job an extensive background in government and community service. As a county commissioner, Haigh served on the metro counties' Light Rail Joint Powers Board and was an early advocate of the Central Corridor LRT line. She also was a leader on solid waste management issues. Haigh holds a bachelor's degree in political science from Macalester College and a law degree from William Mitchell College of Law.
Charles Zelle was appointed Commissioner of the Minnesota Department of Transportation on Dec. 15, 2012 by Minnesota Governor Mark Dayton. He began the job on Jan. 15, 2013. Zelle came to MnDOT from Jefferson Lines, an intercity bus company with routes in 13 heartland states from Minnesota to Texas. He worked there for more than 20 years, and served as President and Chief Executive Officer. Zelle has been recognized for his work in transportation policy as a recipient of the George Rucker Award by the Community Transportation Association in 2009 and the Ray L. Lappegaard Distinguished Service Award by Center of Transportation Studies in 2012. Born and raised in St. Paul, Zelle received a BA from Bates College and a MBA from the Yale School of Management.
 ___________________________________________________________________________________
CSPG events are free and open to the public.
For parking and directions please go to http://www.hhh.umn.edu/contact/parking.html.
To request disability accommodations, please call 612-625-5340 or e-mail cspg@umn.edu.
For more events sponsored by the Center for the Study of Politics and Governance, visit http://www.cspg.eventbrite.com/.
The University of Minnesota is an equal opportunity educator and employer.
When & Where

Cowles Auditorium, Humphrey School
301 19th Avenue South
Minneapolis, MN 55455


Wednesday, October 30, 2013 from 10:30 AM to 11:30 AM (CDT)
Add to my calendar