The Future of the Connected Enterprise

Wednesday, June 21, 2017 from 3:30 PM to 7:30 PM (PDT)
Event Details
The world is getting smarter and more connected by the minute—our machines are as responsive to each other as they are to the people who use them, transforming the world around us into a connected, dynamic network of smarter, faster objects. And we've only just begun to explore this amazing new realm of connective possibility.
Join us this June to hear from thought leaders and ground-breaking companies on the challenges and opportunities around the connected enterprise. Our speakers will explore key areas around this new economy of connection; we'll also feature a pitch session with six up-and-coming enterprise startups.
Get tickets now!
#SVFConnect
Speakers

Manju Bansal




VP and Global Program Head




SAP Startup Focus




@BansalManju

Denyse Cardozo




Executive Director


Silicon Valley Forum


@SFDenyse

Mark Noronha




Global Lead – Startup Engagement




SAP Startup Focus




@MarkNoronha

Narayan Sainaney




Co-Founder and CTO




Mojio Inc


@nsaineney

Timo Stelzer


VP Digital Assets & IoT
Head of Connected Vehicles R&D 


SAP




@TimoStelzer

Jason Wolf




GM Global Technology Partners


SAP
@jsnwlf
Steven Messino
Founder and CEO
MuvMe, Inc
@messino

Steve Wang




CTO




Alien Technology




@AlienRFID

Erin Sawyer
VP of Supply Chain
WrightSpeed


@GoWrightSpeed

Brendon Dever
President
HeadsUp Display Inc
@bdev716
Jay Nath
Chief Innovation Officer
City of San Francisco
@Jay_Nath


Sathish A Gajaraju
CTO
Sensify


@SensifyInc

Debbra Rogers
CEO
Paradata


@ceoforparadata

Quin Garcia
Managing Director
AutoTech Ventures
@autotechvc
Nitin Chopra
VC
Shasta Ventures
@chopnitin

---
Agenda
subject to change
3:30 – 4:00 PM

Registration 

4:00 – 4:05 PM

Welcoming Remarks

Denyse Cardozo, Executive Director of Silicon Valley Forum

4:05 – 4:20 PM

Opening Keynote:

Narayan Sainaney, Co-Founder and CTO, Mojio Inc

4:20 – 4:50 PM

Panel Discussion: 

Powering the Future of Connected Vehicles

Timo Stelzer, SAP




Sathish A Gajaraju, Sensify Inc.




Steven Messino, MuvMe




Quin Garcia, AutoTech Ventures




Moderator: Manju Bansal, SAP Startup Focus

4:50 – 5:15 PM

Fireside Chat:

Shaping the Future of Connected Government

Speaker: Jay Nath, City of San Francisco




Interviewer: Mark Noronha, SAP Startup Focus

5:15 – 5:55 PM

Pitch Session

6 Companies/3 min pitch/3 min feedback

5:55 – 6:25 PM

Panel Discussion: 

Transforming the Supply Chain

Debbra Rogers, Paradata




Brendon Dever, Heads Up




Steve Wang, Alien Technology




Erin Sawyer, WrightSpeed




Moderator: Speaker Jason Wolf, SAP

6:25 – 7:15 PM

Wine Reception, Hors d'Ouevres, and Networking

7:15 PM

Conclusion
---

Pitching Companes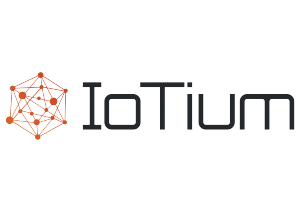 IoTium is the first secure network infrastructure company for the Industrial Internet of Things (IIoT). IoTium was founded with the understanding that secure connections matter. The company's patented technology enables a Network as a Service (NaaS) solution to securely connect legacy onsite systems to cloud-based applications, allowing building and industrial automation, oil & gas, manufacturing, transportation and smart city industries to realize the promise of Industry 4.0.

Woluxi provides diagnostic software solution for consumer electronics/IoT vendors to save on support cost, eliminate unnecessary product returns, avoid technician visit to the customer and better user experience thereby improving sales and quality. Woluxi patent pending solution enables the end user to perform the initial diagnostics of the device by simply scanning the blinking LED on the device through the Woluxi smartphone app. Using Woluxi Cloud Service, phone app provides detail error message and workaround.


OtoSense offers the world's first software that makes sense of sounds with the ability to act upon real world events in real time, making the world a smarter and safer place. By recognizing that the early detection and diagnosis of anomalies is a critical factor in the ongoing design, development and maintenance of machines, OtoSense has developed a proprietary system to monitor machinery sounds, providing early diagnosis of potential failures, optimizing operations and reducing costs.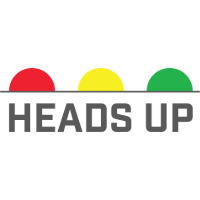 Heads Up offers proprietary wearable technology, real-time analytics, and insurance reducing reporting. Our go to market solution addresses a global problem around the safe use of mobile devices on industrial sites, and the identification of industrial hazards in real time. Heads Up has patented and brought to market a practical approach to head up display technology.

FogHorn is a path-breaking multi-tier IoT application deployment platform that efficiently bridges Information Technology (IT) in the backend with operational technology (OT) onsite, while bringing a familiar developer Platform-as-a-service (PaaS) experience. FogHorn embraces Fog computing to deliver, embed and host applications in edge compute nodes inserted in the sensor network.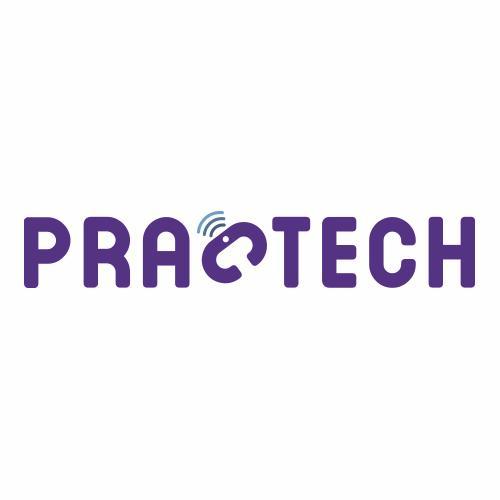 Practech is a wearable tech and IoT Company based in San Francisco, which is developing unique IP with a focus on Use-cases for the IoT. The company is determined to solve pain points through differentiated solutions that are reflected on our IP development.  In ever expanding industries and lifestyles, versatility and accuracy are a must to maintain proper efficacy and we believe our technology can offer practical and robust solutions for the job.
---

In Partnership With
The global SAP Startup Focus program helps promising startups in the Big Data, predictive and real-time analytics, AI & Machine Learning space develop new applications on the SAP Technology computing platform and accelerate market traction. Visit the SAP Startup Focus Program website
---
Community Partners
When & Where

SAP
3410 Hillview Avenue Building 1
Building 1
Palo Alto, CA 94304


Wednesday, June 21, 2017 from 3:30 PM to 7:30 PM (PDT)
Add to my calendar
Organizer
Silicon Valley Forum
Silicon Valley Forum: connecting people and organizations from around the world to the knowledge and networks of Silicon Valley.
We facilitate connections and provide resources for entrepreneurs and innovators to build and grow a successful company. While we focus on technology and startups in practice, in spirit we build our work around anyone who wants to run their business the Silicon Valley way—this is a place where creativity and innovation are crucial components of success. Our events, customized programs, Startupedia, and strategic partnerships provide the necessary tools to thrive in today's fast-paced digital economy.
For 34 years, our organization has been a key part of Silicon Valley's vibrant ecosystem. We organize over 70 different activities per year and have worked with over 40 countries. Our partners include global leaders Accenture, IBM, Microsoft, Mercer, and K&L Gates, just to name a few; as well as leading venture capital firms and service providers. Silicon Valley Forum is a fully independent 501 (c) (3) non-profit organization.
For more information, visit our website at http://www.siliconvalleyforum.com/.
The Future of the Connected Enterprise