Description
Innovation has hit human resources - transforming how companies attract, hire, train and retain A-list talent.
Join General Assembly for The Future of Talent — an event series that explores how San Francisco's top tech companies are redefining how they create an employer culture of growth and success.
Learn how unconscious bias impacts hiring (from resume review to on-site interviews), educate yourself on tools to mitigate these biases, and understand how to build a culture that is diverse and inclusive.
Agenda:
6:30-6:45pm - Check-in, grab a seat
6:45-7:30pm - Expert panel
7:30-8:00pm - Q&A
8:00-8:30pm - Wrap up & networking
---
PANELISTS
Tash Wilder - Consultant, Paradigm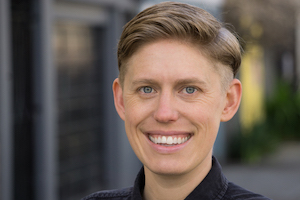 Tash weaves together industry experience, organizational psychology research, and a strong personal commitment to social justice to design workplace cultures that are inclusive and supportive of all employees. Before joining Paradigm, they spent several years coaching executives to improve employee engagement and well-being, with an emphasis on working across cultures. Tash's research examines the conditions that support workplace cultures of compassion and respect, as well as how employees from underrepresented groups experience these cultures. Tash is passionate about bridging the divide between scientific research and practical application, and is skilled in utilizing creative methods to bring these disparate worlds into conversation with one another. Tash teaches cognitive science at the California College of the Arts (CCA) and holds a PhD in Positive Organizational Psychology from Claremont Graduate University.
Khalida Ali - Sr. Manager, Diversity & Inclusion, Zendesk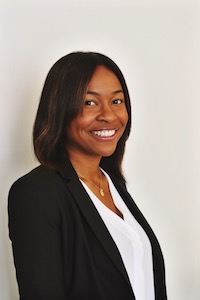 Khalida Ali is passionate about equity and advocacy. In her current role she serves as the Senior Manager, Diversity & Inclusion at Zendesk. In this role she's responsible for working across and throughout the organization to build and foster a spirit of community that allows all individuals the chance and ability to thrive.
Prior to joining Zendesk, Khalida was a Vice President at Bank of America where she served as the Chief of Staff to the Global Head of Campus Recruiting and Junior Talent Management. She has also worked at NBCUniversal and Morgan Stanley in Corporate Diversity. After graduating from college, Khalida went to Wall Street and worked in Equity Capital Markets at Morgan Stanley, during that period of time she became interested in exploring career pathways and outcomes of individuals underrepresented in various sectors and industries. She is originally from Philadelphia and a graduate of Spelman College.
Vivek Ravisankar - CEO, HackerRank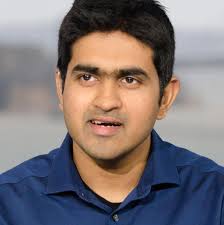 Vivek Ravisankar is co-founder & CEO of HackerRank. After graduating from NIT in India, Ravisankar worked as a software engineer at Amazon, where he spent hundreds of hours interviewing other developers. To help bring efficiency and standardization to the technical hiring process, he cofounded HackerRank, the first Indian startup to graduate from Y-Combinator.
Andrew Marsh - Co-Founder & CTO, Interviewing.io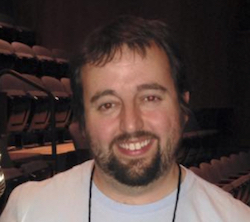 Andrew Marsh is co-founder and CTO of interviewing.io. After graduating from MIT, he spent nearly 15 years working in video games as an engineer, designer, and eventually, founder and CEO of an indie game startup. He ultimately left that space in search of an industry where making a positive impact on the community was more aligned with success. Two years ago, he joined forces with Aline Lerner to found interviewing.io, an anonymous hiring platform where what you can do matters way more than how you look on paper.
---
By submitting your email address, you agree to receive updates about news, programs, and special events from General Assembly. Please refer to General Assembly's Terms of Service and Privacy Policy for more information.