Description
SpacePort LA & Cureativ will be hosting a Space Tech Expo afterparty and panel discussion at Cross Campus Pasadena that will provide insights into the entrepreneurial opportunities of the space industry and a glimpse into the future of technologies that will go beyond our planet.
As technology continues to expand, the realization of space exploration and the potentials of the final frontier are upon us. Investments into new space innovations and bold ventures beyond our atmosphere are becoming increasingly more accessible. With the commercialization of space, privatization of space flights, and the decreasing costs of satellites and space tech, a new generation of entrepreneurs will be empowered to lead the future of travel and exploration beyond our planet.


SPEAKERS



---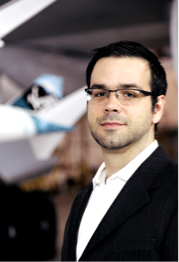 Will Pomerantz | VP for Special Projects, Virgin Galactic
Will Pomerantz is the Vice President for Special Projects at Sir Richard Branson's Virgin Galactic. In that role, Will helps extend Virgin Galactic's business beyond suborbital space tourism, developing efforts such as the LauncherOne orbital launch vehicle for small satellites as well as suborbital research campaigns on board SpaceShipTwo. Will also serves as a Trustee and the Chair of the Board of Advisers for the Students for the Exploration and Development of Space (SEDS), the world's largest student space organization; as an advisor to WayPaver Labs, a nonprofit dedicated to pushing the boundaries of human exploration; and as a member of the Professional Development Committee of Women in Aerospace.
Will is a graduate of Harvard University, the NASA Academy, and the International Space University. Prior to joining Virgin Galactic, he worked at the non-profit XPRIZE Foundation, where he served as the primary author and manager of the $30 million Google Lunar XPRIZE and the $2 million Northrop Grumman Lunar Lander XCHALLENGE. Will has also worked at Brown University, the Futron Corporation, and the United Nations, and was the co-founder and Editor-in-Chief of SpaceAlumni.com, an early social network for space professionals. He previously served on the Federal Aviation Administration's Commercial Space Transportation Advisory Committee and on a National Academies committee studying issues impacting the national aerospace workforce.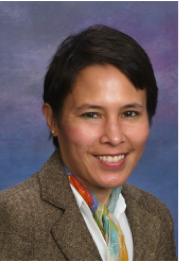 Ellen Chang | Partner, LightSpeed Innovations
Ellen brings over 25 years of experience in strategy, business and product development in the technology and aerospace industries. Her career spans from the U.S. Navy as an intelligence officer to JP Morgan where she focused on exploring and facilitating investing in start-ups. She later founded her own start-up in the aviation industry where the team focused on building a B2B aviation part sourcing and brokerage focused on business jets. During her 12 years at Northrop Grumman, she held positions as a systems engineer and program manager, working in design and development of autonomous systems ranging from the Global Hawk to the Unmanned Carrier based unmanned aerial system. In her last position with Northrop Grumman, as a director of the Advanced Mission Systems Division she was responsible for anticipating mission requirements and developing products that would be relevant 5-10 years out. As a co-president of the Wharton Aerospace Community and chair of the Wharton Angel Network SoCal Steering Committee, Ellen frequently engages with investors, universities and industry on innovation strategy and market dynamics.

Ellen holds a bachelors degree in history (historiography) from the University of Pennsylvania, a MS in systems engineering from the Naval Postgraduate School, and an MBA from The Wharton School.

When Ellen is not busy mentoring and advising start-ups, she is probably running up and down the hills of Poway, CA training for another half-marathon.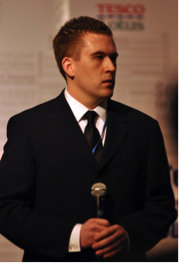 Jeff Matthews | Director of Venture Strategy & Research, Space Frontier Foundation
Jeff Matthews is a management consultant with 15 years of experience in finance, information technology, corporate strategy, business development, and venture capital in sectors such as energy, aerospace, defense, cybersecurity, and mobile applications. Jeff has provided leadership and analysis for programs valued over $100 million for clients including Fortune 500 members, the State of Oregon, the National Aeronautics and Space Administration, and the U.S. Department of Energy.
Jeff is currently providing venture capital strategy, business development, and market analysis advising to a series of early stage and growth stage companies that are developing technologies and products around themes such as financial technology, retail banking, data analytics, secure mobile messaging, information security, social media, digital health/EMR, enterprise solutions, next-generation solar cells, cloud SaaS offerings, and aerospace. He also serves as the Director of Venture Strategy and Research for the Space Frontier Foundation and leads their NewSpace Venture Labs, a virtual accelerator that seeks to empower innovation within the new space sector.
Jeff has recently provided subject matter expertise on venture capital, aerospace and industrial market economics, and startup development to entrepreneurs, academic institutions, and media outlets such as Reuters, Forbes, The Wharton School, The Open Group, Discovery News, and the American Institute of Aeronautics and Astronautics.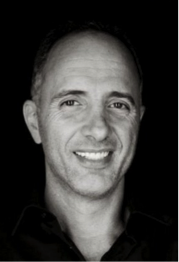 Amir Blachman | Early Stage Aerospace Investor and Advisor
Amir Blachman is an early stage aerospace investor and adviser, leveraging over a decade of startup finance and operations experience. He helps companies raise funds and successfully address startup challenges including defining the business, messaging, term sheets, hiring, and operations growth.
Amir has held senior roles at three startups that all achieved acquisition or IPO, and has facilitated investment into companies including AirMap, Flirtey Drones, OmniEarth, Planet Labs, Planetary Resources and others. Recently, he's spoken at venues including TED, The Space Symposium, International Space Station R&D Conference, SSPI, and the Global Alternative Funding Forum. Amir has been featured in publications including the Venture Capital Journal, International Business Times and SpaceNews.
Prior to his civilian career, he served as an instructor in the Israeli Air Force, and he is an instrument-rated pilot. On the community side, he serves on the membership committee of the Angel Capital Association, representing over 14,000 angel investors, and support STEM education programs including Windward Innovation, NanoRacks DreamUp and Teachers in Space.
Amir holds an MBA from UCLA's Anderson School of Management, a bachelor's degree from UC Santa Barbara, and he is a graduate of the UCLA Anderson corporate governance directors program. He live in Los Angeles with my wife, two daughters and two golden retrievers.


HOSTED BY
---







IN PARTNERSHIP WITH
---