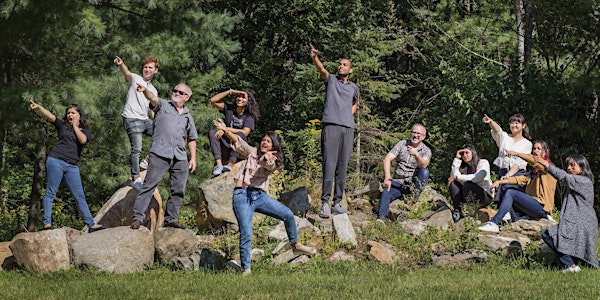 "The Future of Social Media" Massart Master of Design | Design Innovation
A panel discussion examining the future of social media with the Massart Master of Design Innovation Graduate Students.
About this event
Join the Massart Master of Innovation (MDES) program as we review our findings from an examination of the question "What is the future of Social Media?" The MassArt MDES Class of 2021 and 2022 explored this topic during their annual Design Bootcamp, and will now host a discussion with industry leaders on May 7 at 6:30 pm EST via Zoom.
MassArt Design Innovation students and faculty come together annually for an intensive three-day Design Bootcamp. This year, the MDES community examines Social Media's impact, which has altered our public discourse in society, national and international. It sets trends and agendas in areas ranging from entertainment to the environment and politics to technology. Most key players are for-profit corporations with little to no societal obligation other than to their stockholders.
Panelists include Nicky Enriquez (Associate Director of Digital Media at Massachusetts College of Art and Design), Lauren Celenza (Design Lead at Google), April Wachtel (Founder and CEO of Cheeky Cocktails), Mike Proulx (VP and Research Director at Forrester), Matt Strief (Fecebook Industry Manager - Retail), and Gopi Solia (Social Media Manager at Newton School).
The panel will be hosted by Jon Letourneau (MassArt MDES '21) and modertaed by fellow MDES students Luciana Flora, Lizelle Rumao, and Elle Marcus, with support from other members of the MassArt MDES cohort and Design Innovation faculty.
The MassArt MDES program prepares future leaders to confront complex challenges, combining empathy in context while also developing creative insights and solutions. The program is a full-time, two-year interdisciplinary curriculum intended for students who wish to lead the design and planning of new products, services, environments, systems, and organizations. The program philosophy connects deep expertise in the practices of design strategy and of business into an integrated, broad-based curriculum that uses real-world market and social challenges as the context for every class and every project.