Description
Google, Facebook, Twitter and LinkedIn never stop introducing new things. Meanwhile, Cost Per Click continues to go up! So take a deep dive into Google AdWords with Jamie Smith, CEO of Campaign Watch and 20-year veteran of the online advertising scene. He'll show us how to approach the 98% of site visitors who leave without converting.
Key takeaways from Jamie's presentation:
How to crush your competitors - know what they're saying, so you can differentiate your messaging

Best practices for strategy organization and communication – the four components of successful paid search and social strategy

How to avoid losing money in Google AdWords default settings and what common traps to avoid
He will also introduce us to:
New developments in search and social advertising - the latest trends, settings, tools and strategies that will work in 2018

How to take advantage of and profit from the newest features of AdWords

Learn best practices for both B2B and B2C that are proven to work and won't become obsolete

Competitive intelligence: How to analyze your competitors to differentiate your messaging or offer and stay a step ahead
Jamie's presentation will also include two examples AdWords audits, one B2B and one B2C.
Who should attend this presentation and why:
Online ad practitioners who work in-house or at agencies; small business owners; team managers. Whether you're a small business or one of the biggest advertisers in the US, knowing trends is key to delivering results for your organization, big or small.
Special opportunity for those who attend:
When you register, share a keyword or campaign you would like Jamie to analyze!

Our October Speaker: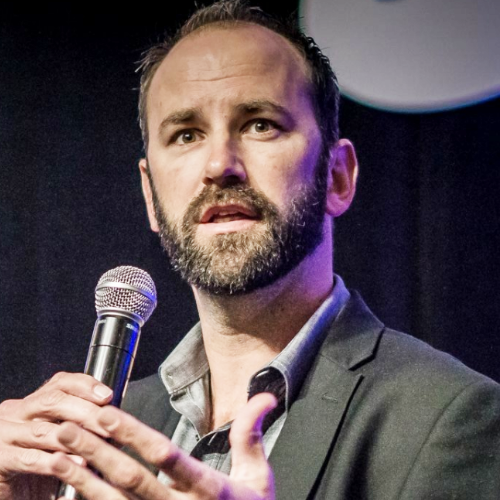 Jamie Smith, CEO, Campaign Watch
For nearly 20 years, Jamie has been involved in Internet marketing and software development, and has a track record of successful products and companies. He's a sought-after speaker and has presented thought leadership at more than 37 industry conferences. He's a contributor to Search Engine Watch, co-host of Best Search Strategies, and has been quoted in publications such as the New York Times and the Wall Street Journal. With the help of his talented team, he built one of the first keyword tracking web analytics platforms, which eventually became Index Tools, and was later sold in 2008 to Yahoo to power Yahoo Web Analytics. His Internet marketing agency, Engine Ready, was acquired in 2013, and since then he and his team have been developing Campaign Watch to help companies dominate their competitors.