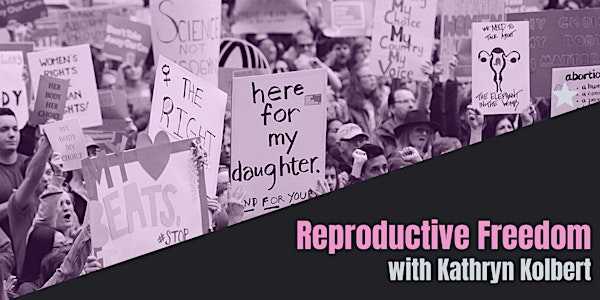 The Future of Reproductive Freedom with Kathryn Kolbert
How do we fight for reproductive freedom in a post-Roe era?
About this event
Our speaker will be Kathryn Kolbert, co-author of the recently published book "Controlling Women: What We Must Do Now to Save Reproductive Freedom."
In 1992, Kolbert argued before the United States Supreme Court in Planned Parenthood v. Casey, the seminal case that challenged abortion regulations in Pennsylvania.  The ruling modified but upheld the rights established in Roe v. Wade. It has now now been overruled as described in the recently leaked draft opinion in Dobbs vs. Jackson Women's Health concerning Mississippi's abortion law.
Now that the Dobbs ruling is final and published, what does it mean for the fight for reproductive freedom? Kolbert will also talk about the freedoms that are based on the same right to privacy as in Roe and that the Court may strip away in the future.  She'll offer what we should be ready to do in light of those realities.